In this article, we'll explore an enchanting selection of amazing New Balance 550 colour palettes — from the Atlantic Blue to the Honeycomb, and True Red iterations. If you're a fan of the brand, here's your chance to unleash your unique fashion sense and enhance your collection of sneakers with the best New Balance 550 colourways currently available.
RELATED: The 10 Best New Balance Sneakers (2023)
The New Balance 550 made an impactful entrance into the sneaker world, leaving an indelible mark and heralding its triumphant resurgence. Despite its initial debut in 1989, the New Balance 550 languished in obscurity for nearly three decades, eclipsed by competing footwear alternatives. However, in 2020, Teddy Santis, the revered founder of Aimé Leon Dore and Creative Director of New Balance, infused fresh vitality into this underappreciated masterpiece.
Once underrated, the fortunes of the New Balance 550 swiftly transformed. Suddenly and unexpectedly, sneakerheads around the world patiently waited outside sneaker stores, eagerly awaiting their turn to acquire the coveted footwear.
In a remarkably brief span of just over a year, the 550 soared from insignificance to stardom, propelled by its groundbreaking collaboration with Aimé Leon Dore. Of course, the subsequent partnerships with esteemed brands like Auralee and Rich Paul acted as propulsive forces too, catapulting this New Balance silhouette to the zenith of its popularity.
Alongside these highly coveted collaborations, the brand continued to unveil an array of awe-inspiring iterations of the 550. The fervor surrounding the 550 has birthed a profusion of new releases and colourways, presenting a challenge for sneaker aficionados. To help with this, we have meticulously curated a selection of the best New Balance 550 colourways currently available below.
RELATED: New Balance 574 Review – A Classic Never Goes Out of Fashion
Our favourites. Available now at Nike.com
1. Aimé Leon Dore Natural Green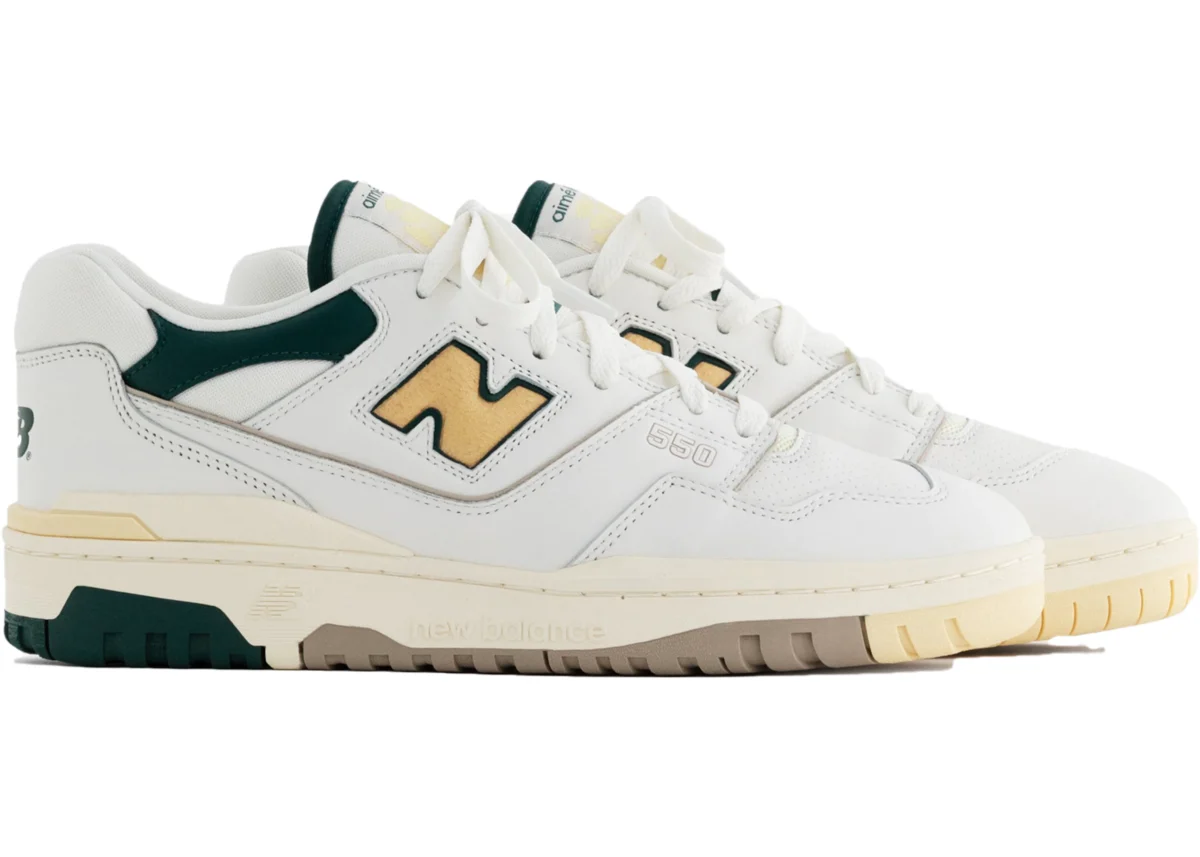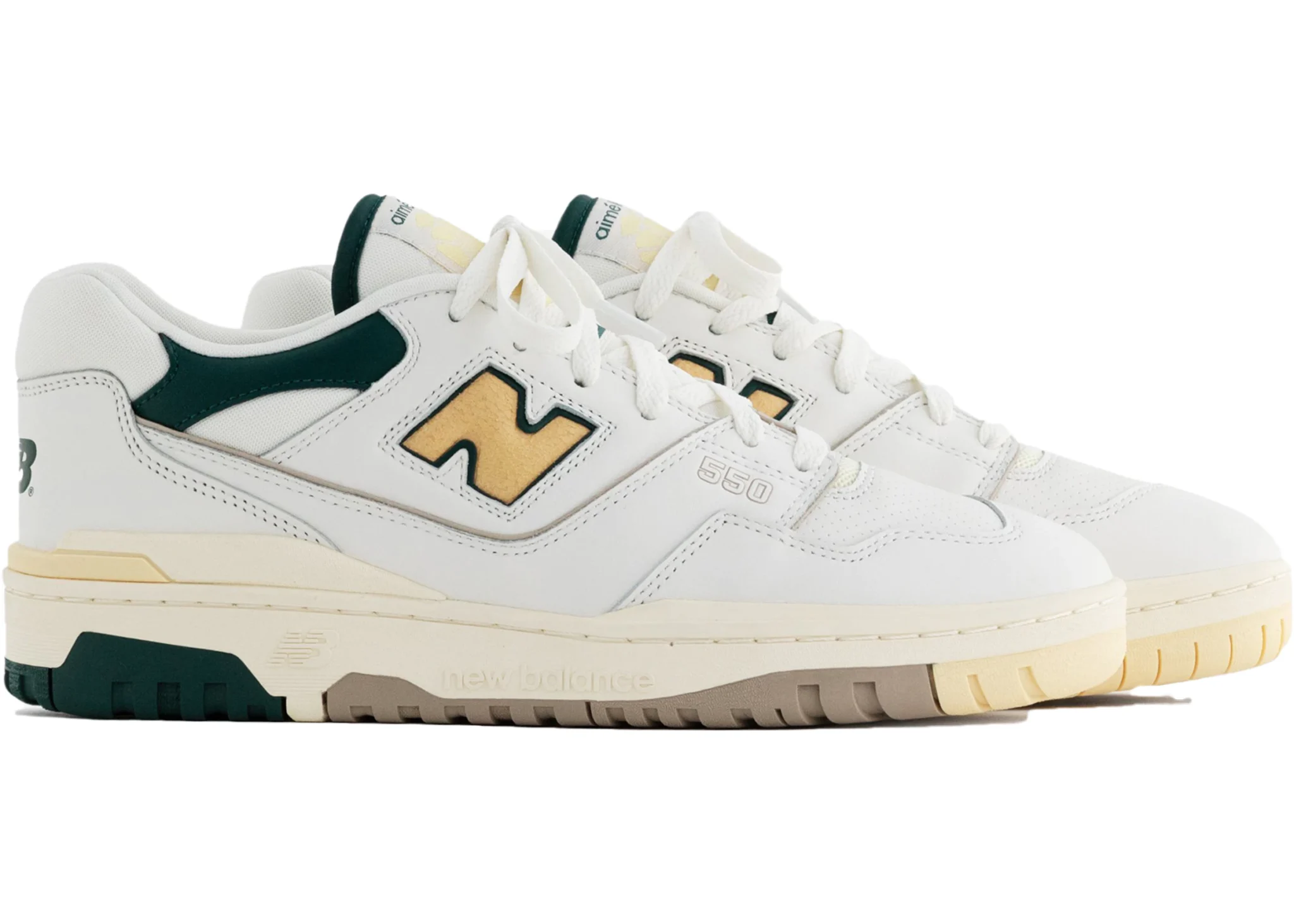 Unveiled on April 16, 2021, the remarkable union of Aimé Leon Dore and New Balance gave birth to the captivating Aimé Leon Dore x New Balance 550 "Natural Green" iteration. As a part of the retro basketball shoe collection, this collaboration showcases the creative synergy between the renowned New York-based streetwear brand and the iconic footwear manufacturer.
The upper boasts a harmonious blend of smooth and dotted white leather, exuding an air of elegance. Adding a pop of vibrant flair, a metallic yellow "N" logo graces both sides of the shoe. Demonstrating their joint prowess, Aimé Leon Dore and "NB" branding harmoniously adorn the back of the left and right shoe, respectively. A striking Natural Green leather overlay embellishes the collar, lending a touch of distinctiveness.
Finally, embracing the heritage of the New Balance 550 as a vintage performance basketball shoe, the pre-yellowed rubber midsole seamlessly ties together the elements of nostalgia and contemporary style.
2. 550 x Rich Paul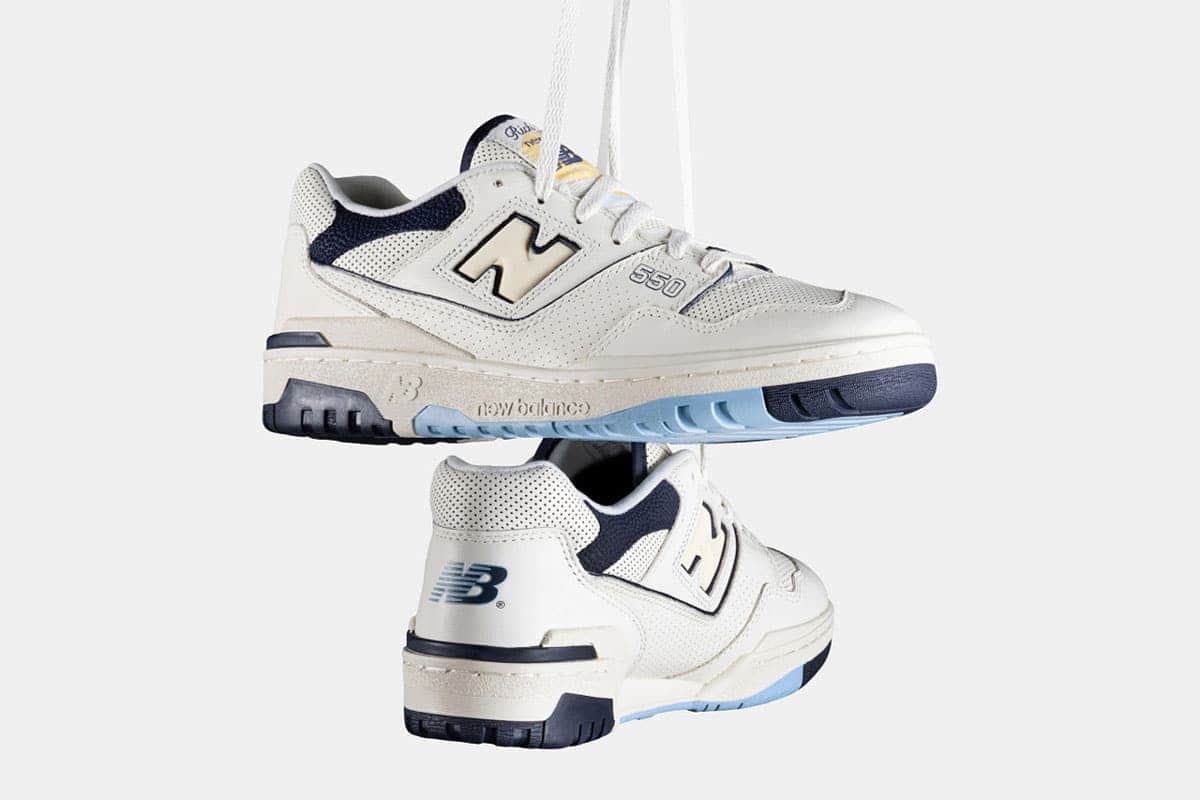 Introducing the Rich Paul x New Balance 550—an embodiment of vintage court aesthetics infused with modernized intricacies.
The upper is expertly fashioned from an exquisite off-white leather, tastefully accentuated by microperforated elements gracing the toe box, collar, and midfoot overlay. A cream-colored 'N' logo, elegantly outlined in navy, embellishes the quarter panel, seamlessly merging classic and contemporary design elements. Amplifying the collaborative essence, the woven tongue tag proudly displays the iconic 'Rich Paul for New Balance 550' branding, representing a fusion of exceptional talent.
3. New Balance 550 Atlantic Blue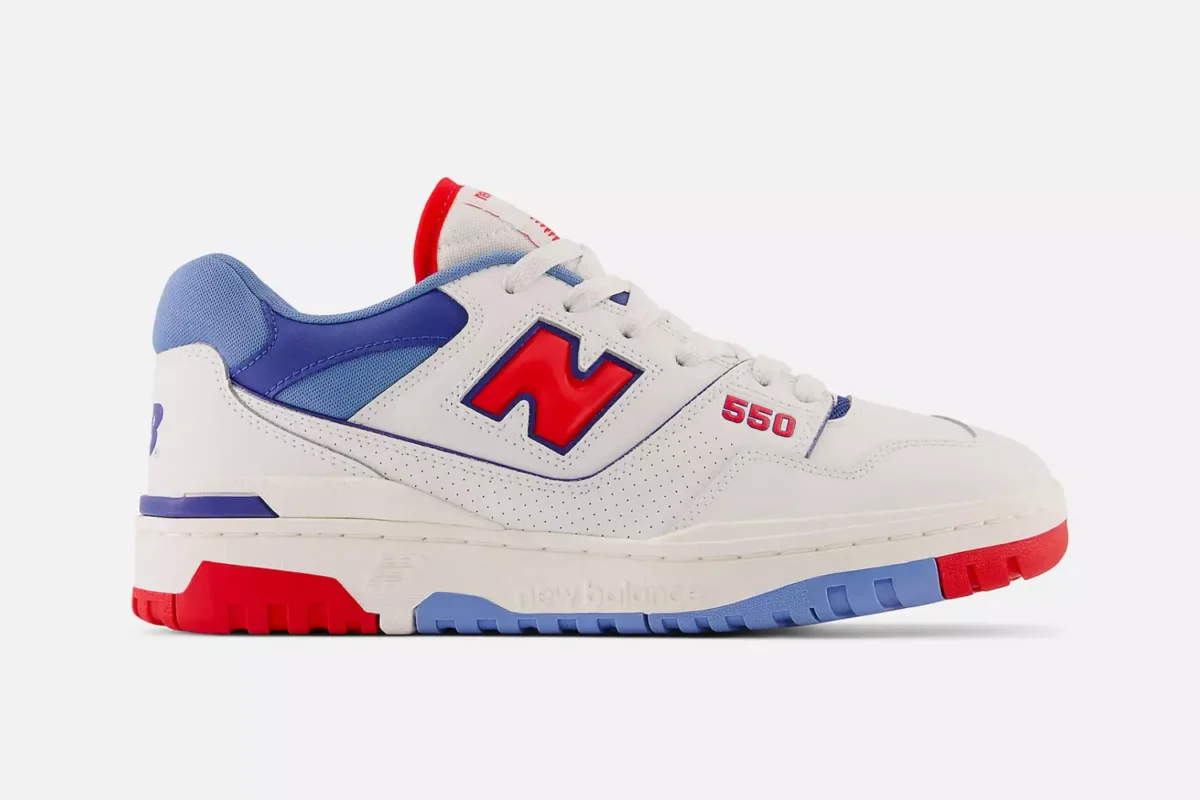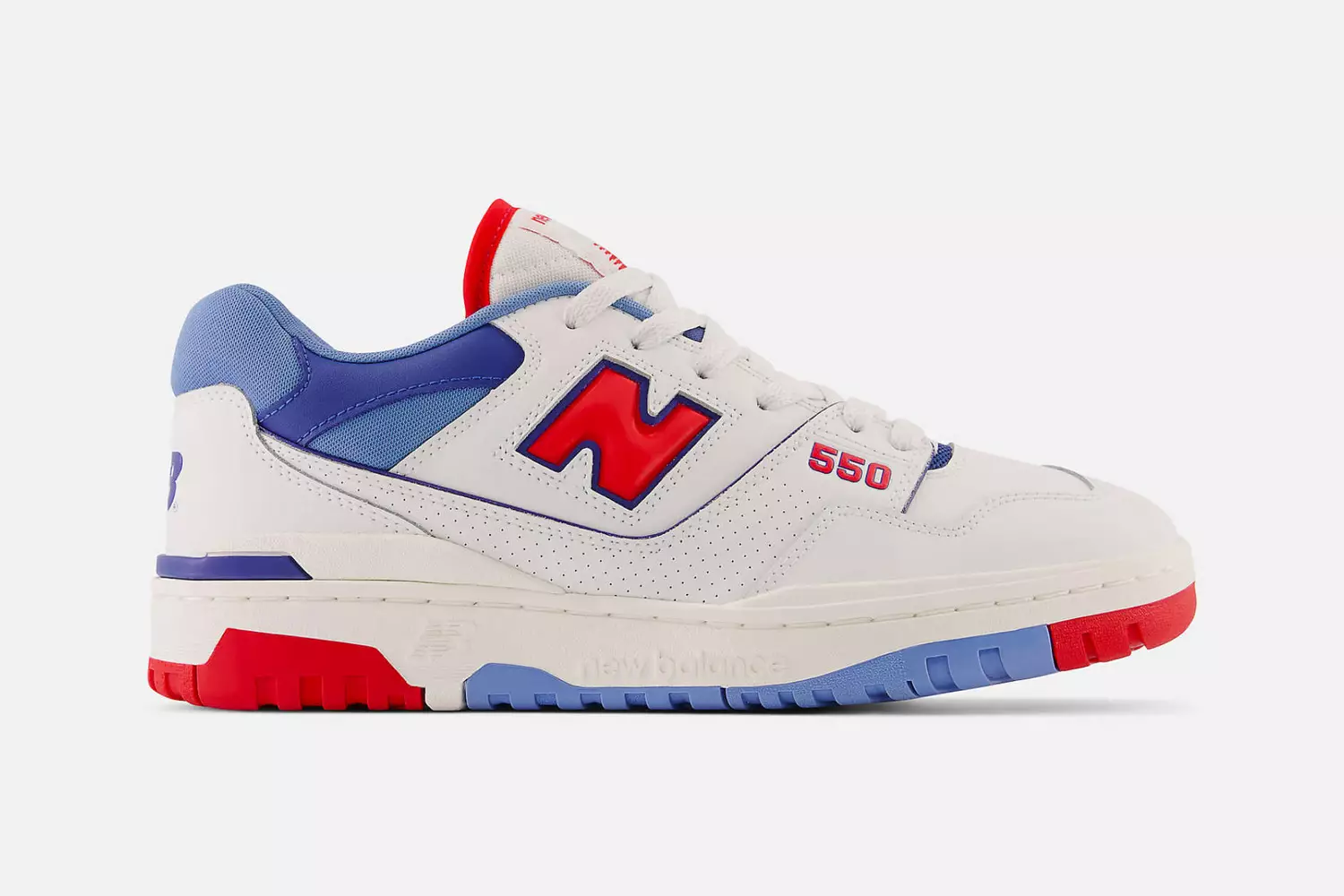 Presenting the colourful New Balance 550 Atlantic Blue sneaker colourway, which features a harmonious amalgamation of supple suede and lustrous leather, gracefully imbued with an ethereal symphony of blue and red hues. Evoking nostalgia, the shoe boasts a robust and commanding silhouette, paying homage to the ever-popular "dad shoe" trend. Don't be surprised to see this sneaker high on the list of other Best New Balance 550 Colourways lists too.
4. New Balance 550 Honeycomb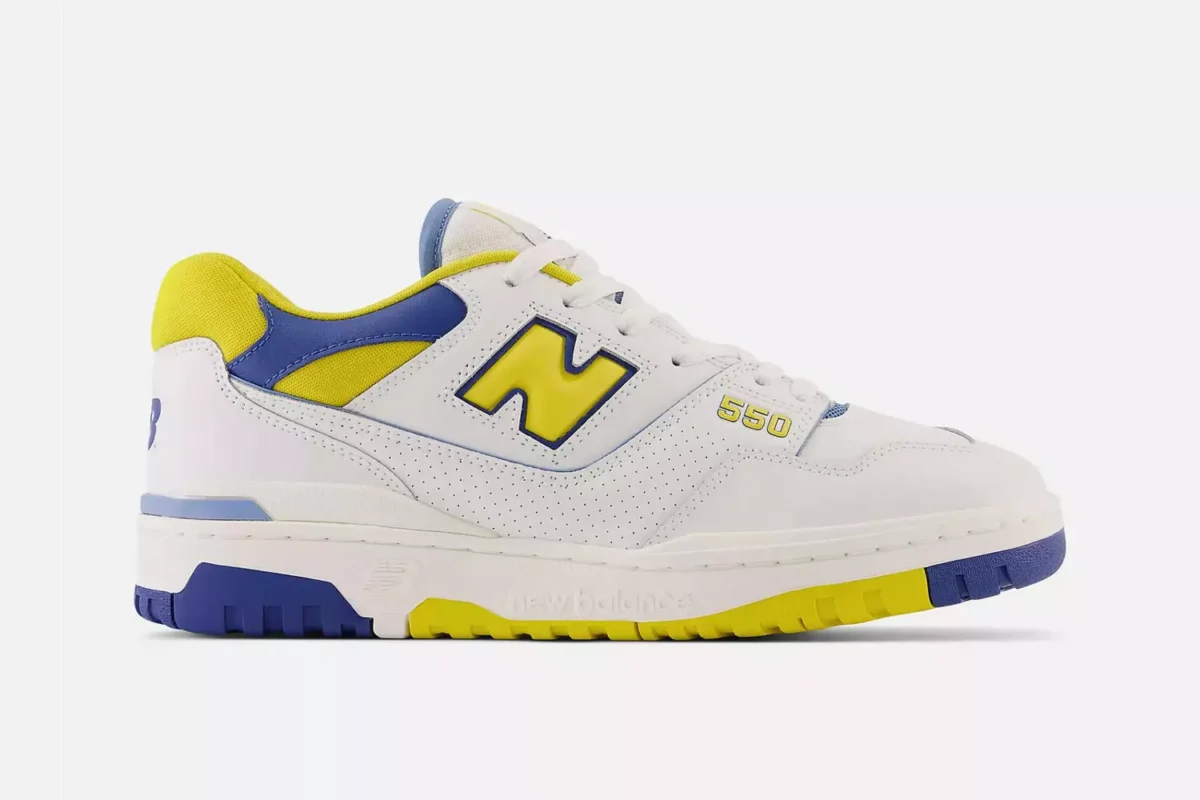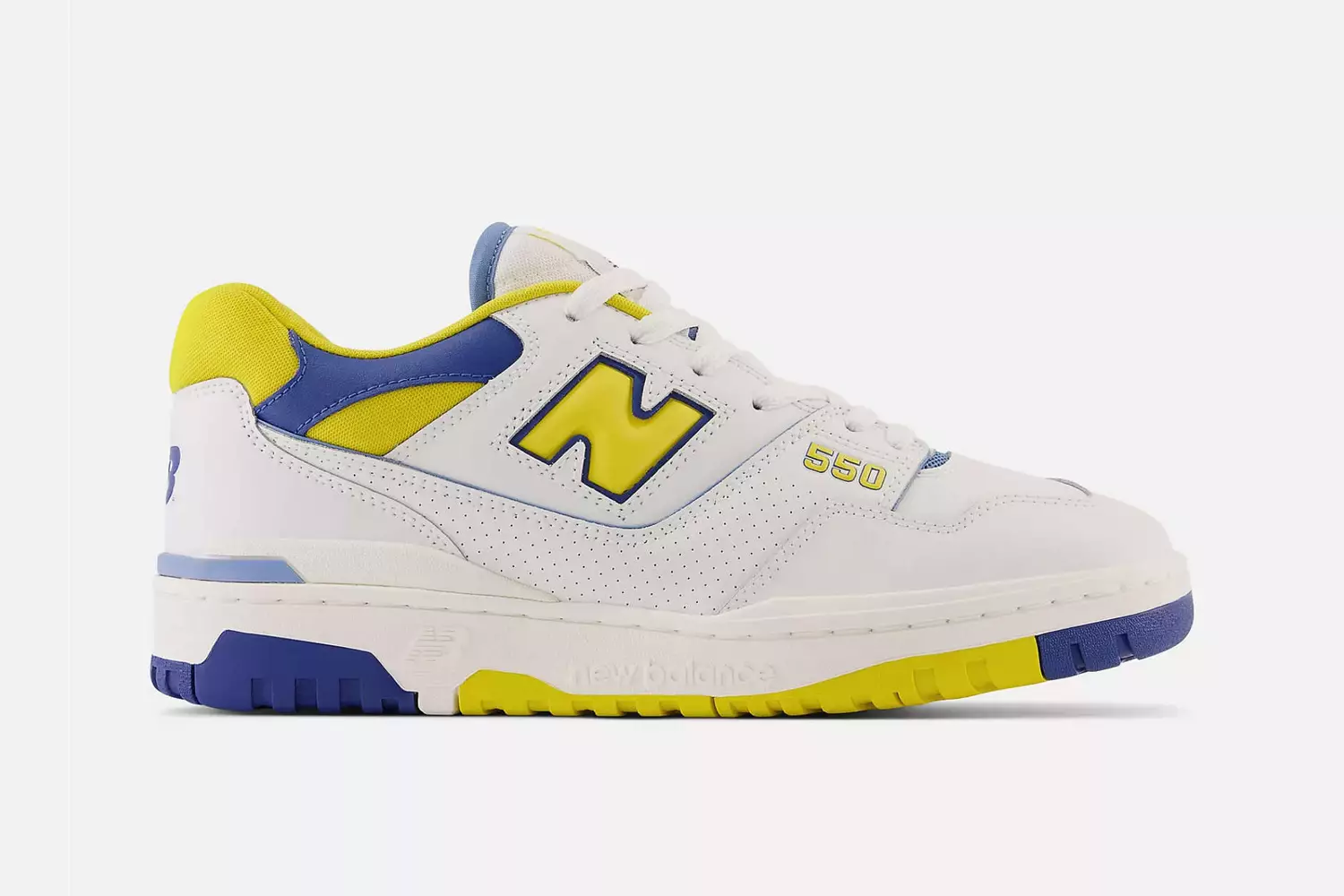 This pair of 550s are a great companion for those seeking to illuminate their path with confidence. The bold Honeycomb yellow hue exudes a radiant brilliance, infusing each step with a touch of unapologetic boldness. In perfect harmony, the Heritage Blue lends a sense of depth and timeless elegance. The Honeycomb colourway is definitely one of the best versions of the New Balance 550.
5. New Balance 550 Royal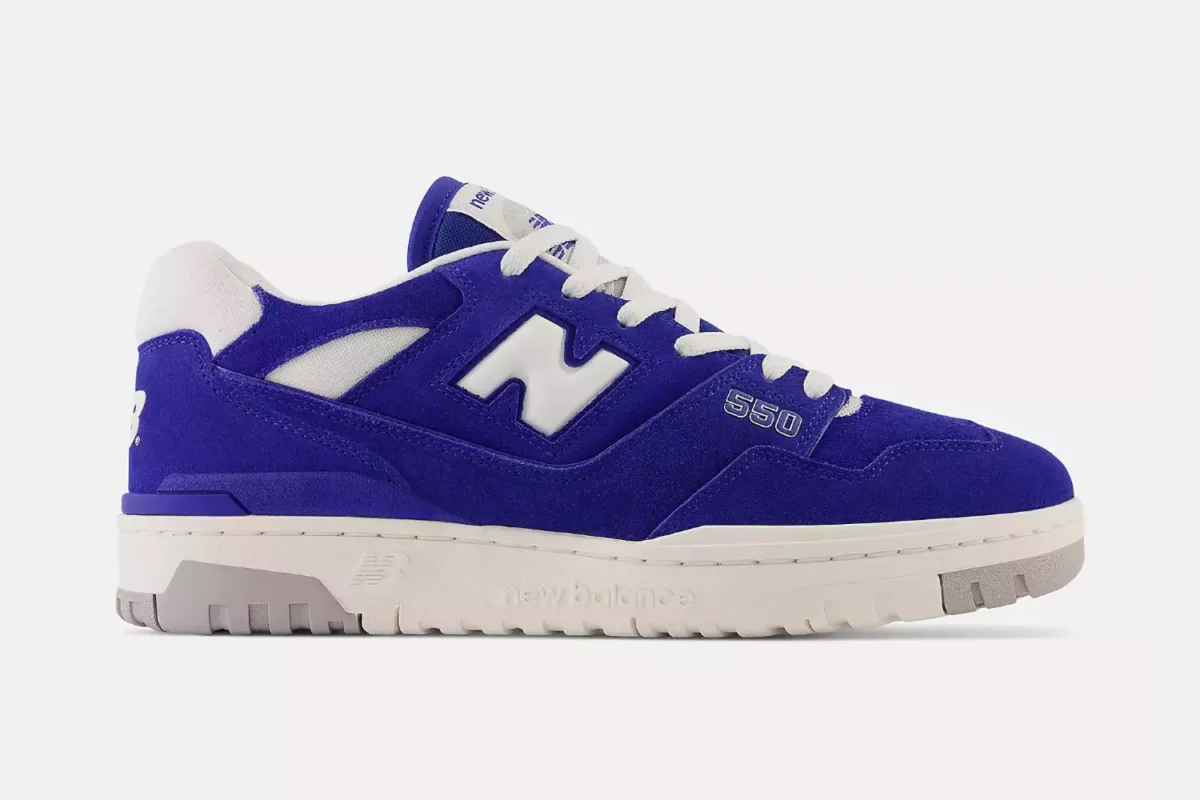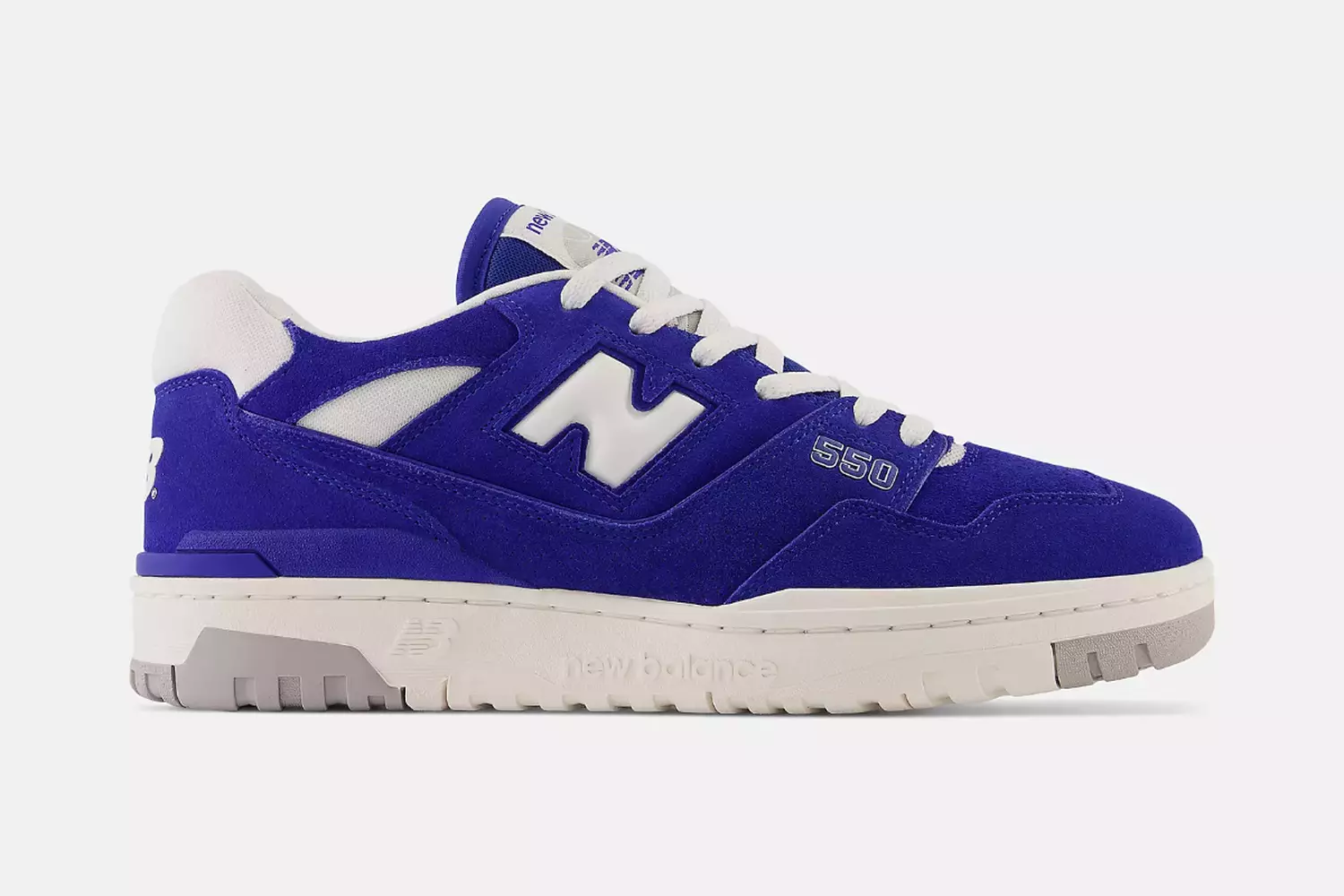 The visionary creation of renowned designer Steven Smith, this New Balance 550 lifestyle sneaker is adorned with an exuberant blue mantle. Embracing a seamless all-suede upper, this silhouette is drenched in the captivating hue of Royal Blue, stretching from heel to toe, immersing the wearer in a sea of vibrant elegance.
Completing the ensemble, a resilient Concrete grey rubber outsole gracefully unites with the design, offering unwavering traction and durability.
6. New Balance 550 True Red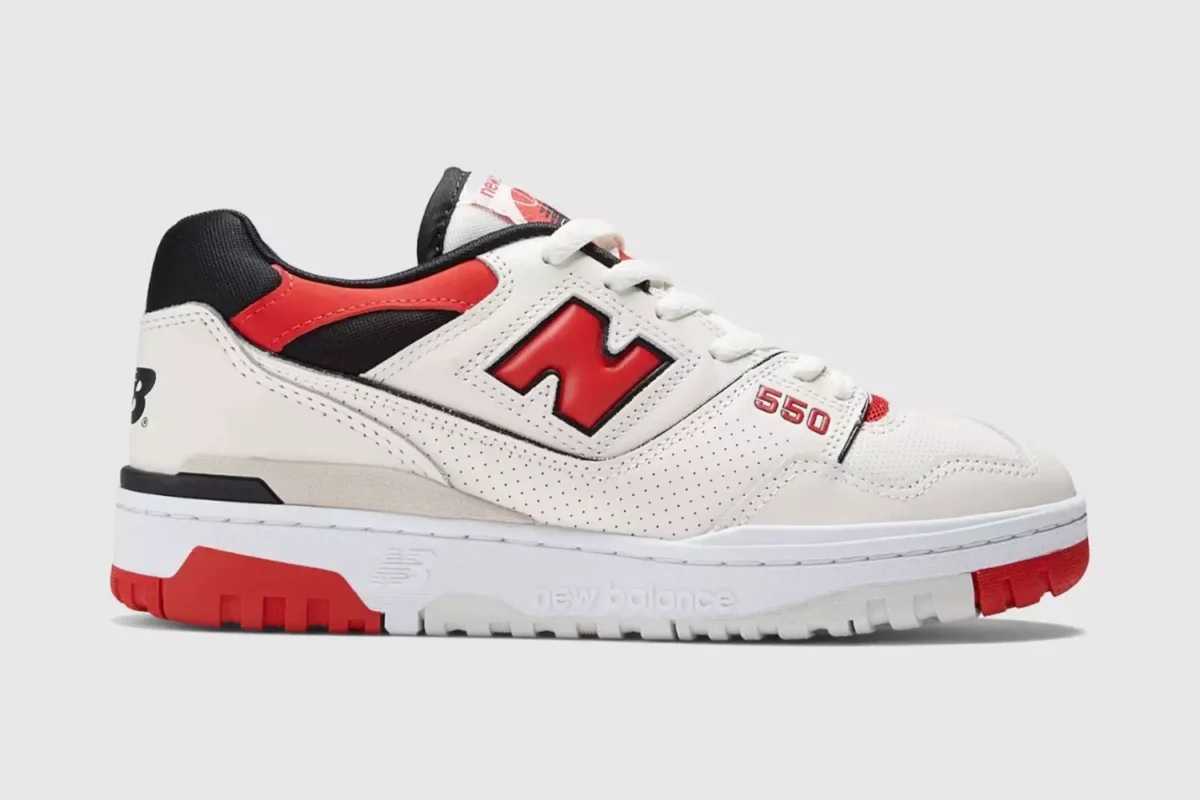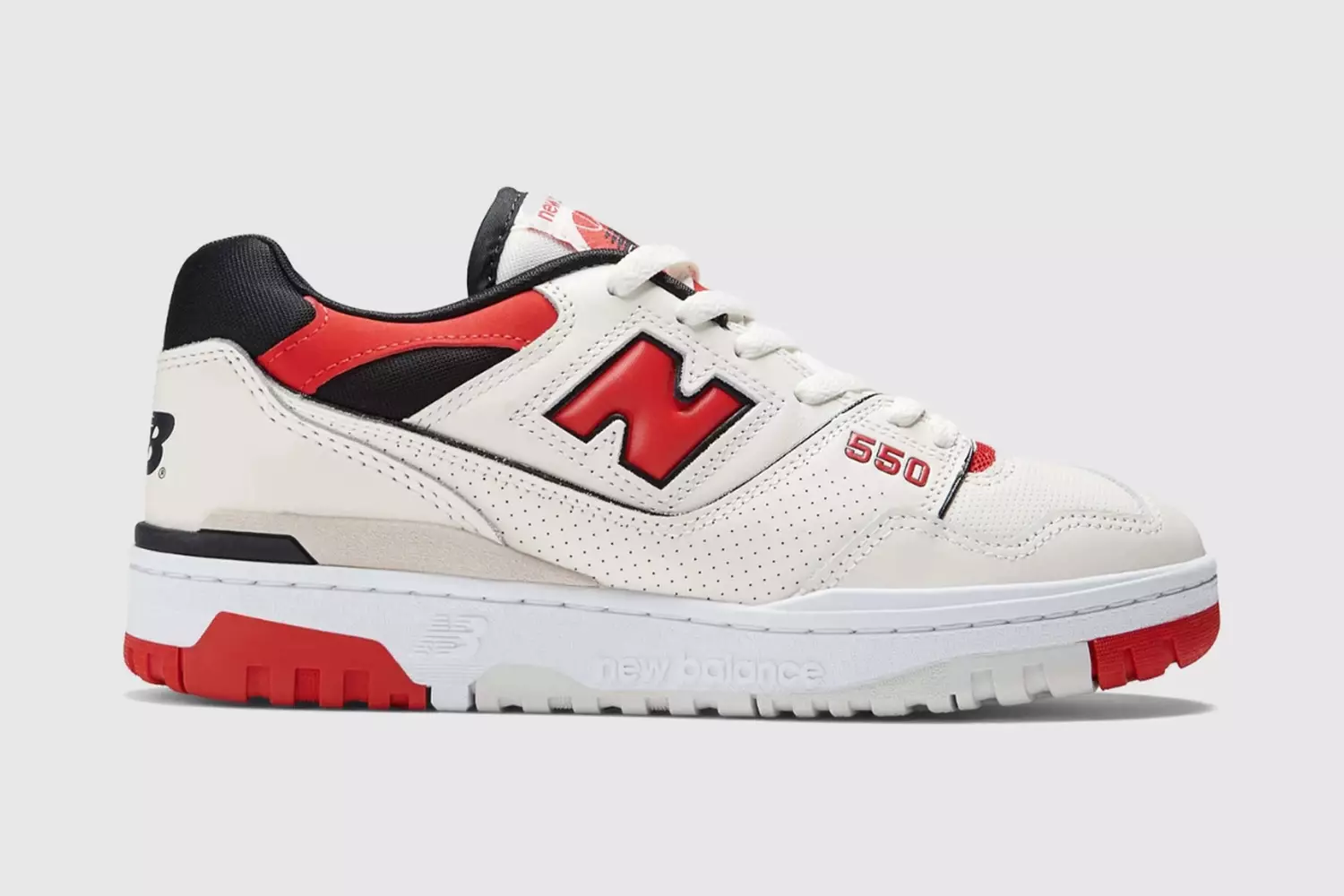 Aptly named Team Red, the sneaker exudes an air of understated elegance, courtesy of its supple off-white leather canvas. From heel to toe, the shoe proudly flaunts its affinity for subtlety. Adorning the eye stay panel and collar with an assertive flourish, the bold leather embellishments are rendered in a captivating hue known as Chile Red.
7. Concrete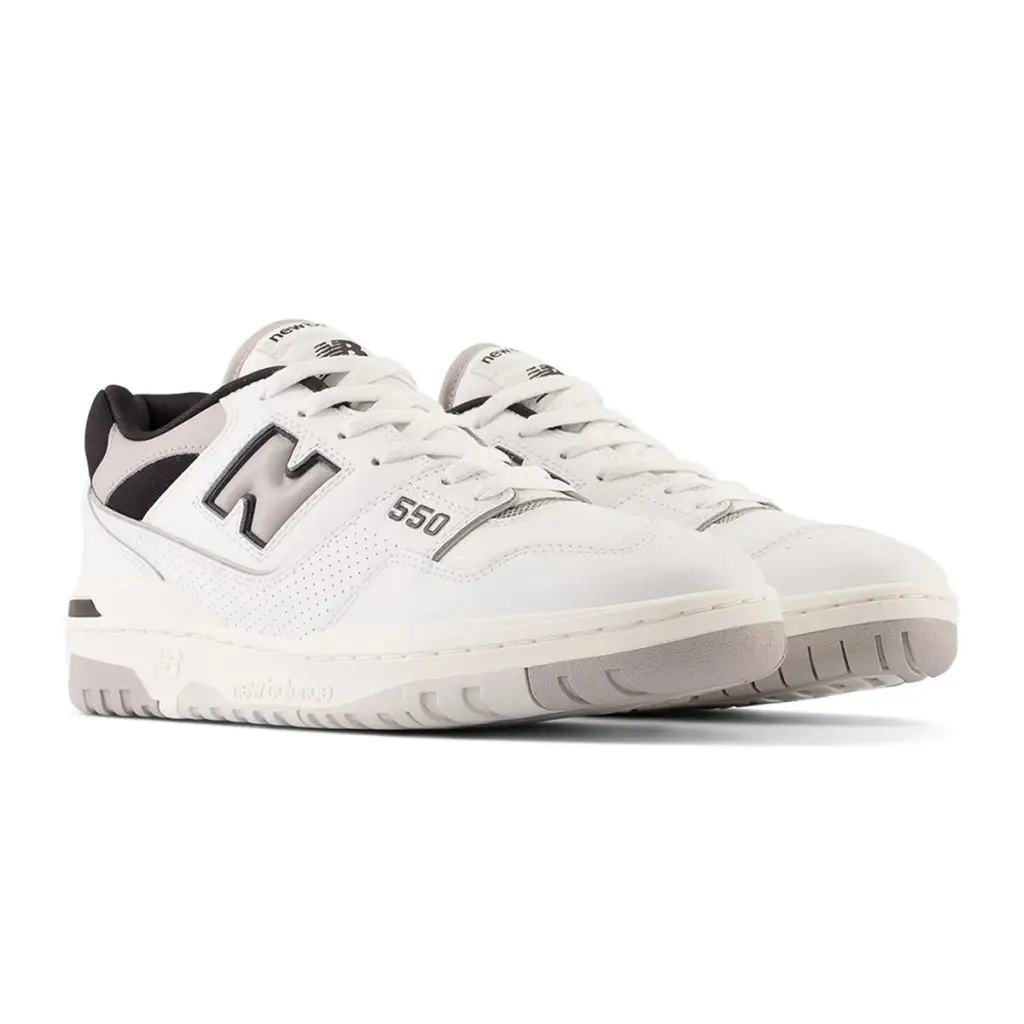 They say you can never go wrong with a monochrome rendition of your favourite sneaker. And that's true for this New Balance 550 colourway too. This pair revitalizes a classic retro style, seamlessly merging the essence of yesteryear with the demands of the present-day fashion landscape.
8. Canyon / Tobacco Brown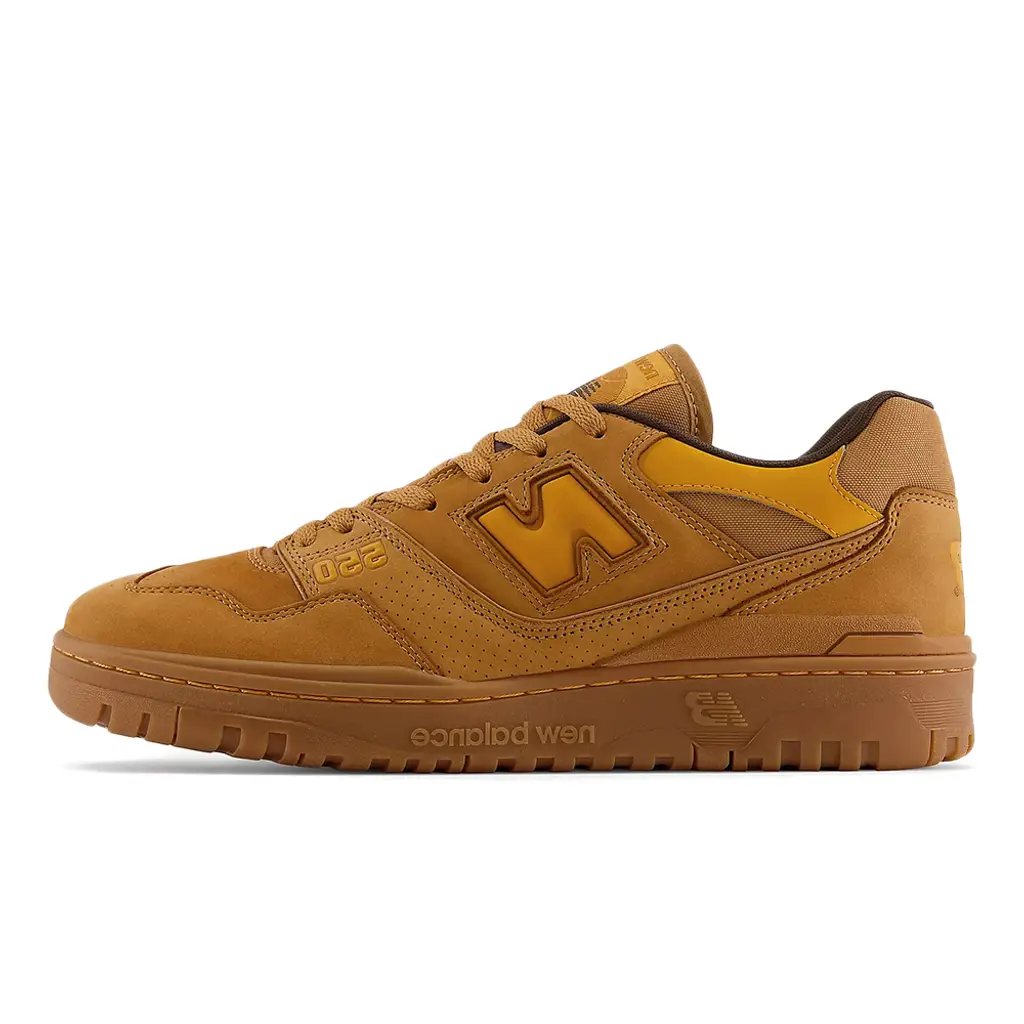 Drawing inspiration from the resounding success of the wheat shoe trend, perpetuated by iconic footwear such as the Nike Air Force 1 Mid and Timberland 6 Inch boot, New Balance ventures into a realm of rustic allure with this colourway. This sneaker deserves its place on any Best New Balance 550 Colourways list.
9. New Balance 550 Marine Blue Maize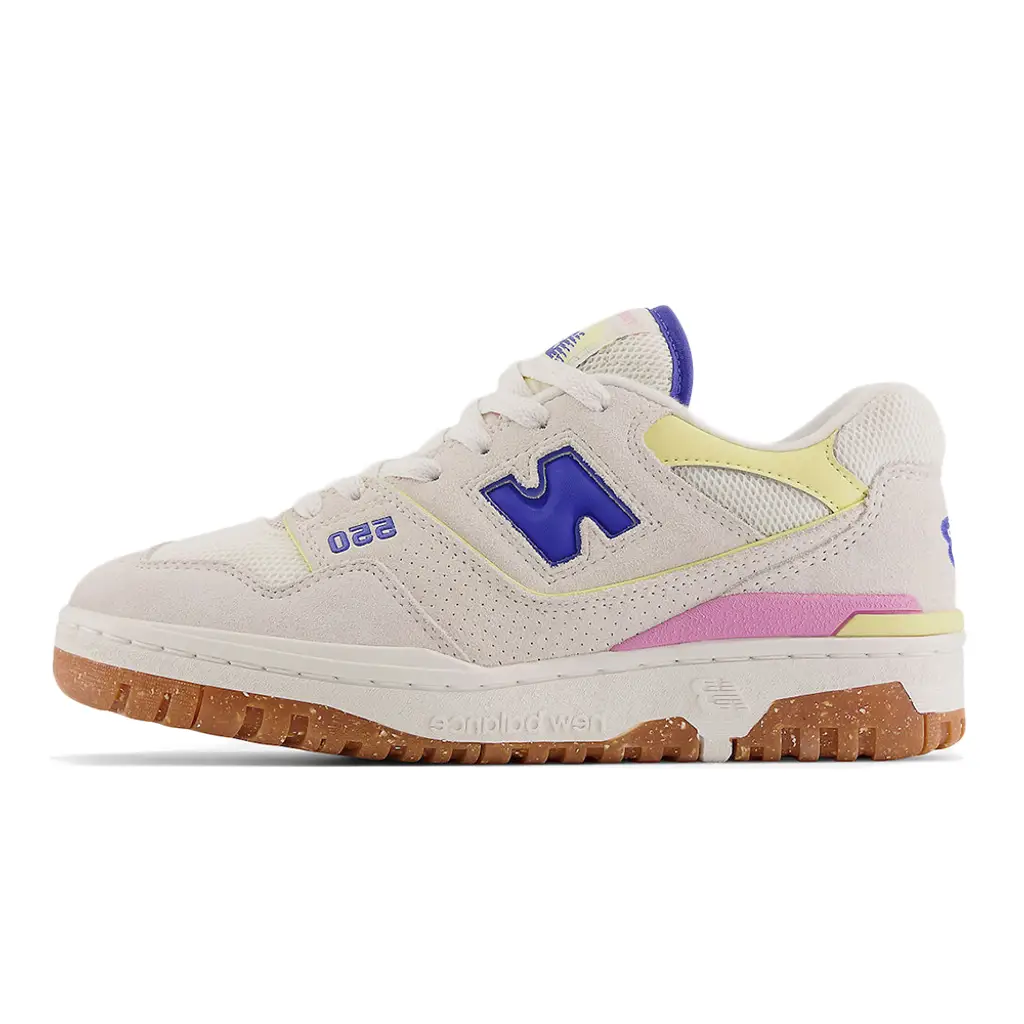 This sneaker begins with a foundation of off-white suede, serving as the canvas for a captivating interplay of panels. Within this composition, some panels align harmoniously with the base, while others boldly embrace a mesmerizing pink hue. Delicate touches of pale yellow grace the collar leather overlay, infusing a subtle vibrancy that dances along the silhouette.
10. New Balance 550 Turtledove Colourway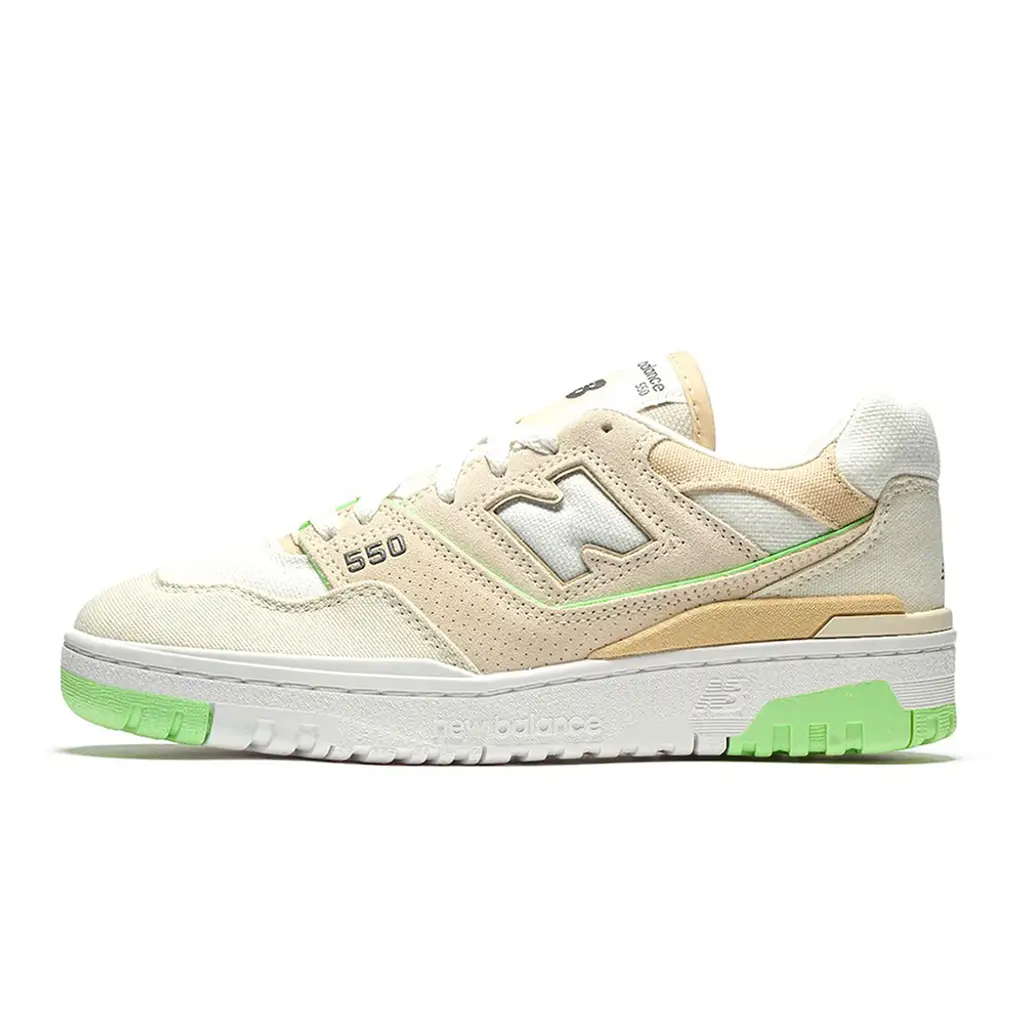 Step into the realm of style with the exquisite NB 550, boasting a captivating Turtledove canvas base that sets the stage for a harmonious fusion of colours. The Sandstone-hued overlays gracefully envelop the canvas toe box, mudguard, collar accents, and heel panel, intertwining effortlessly with the suede eye stay panels and mid-panels.
11. Black Gum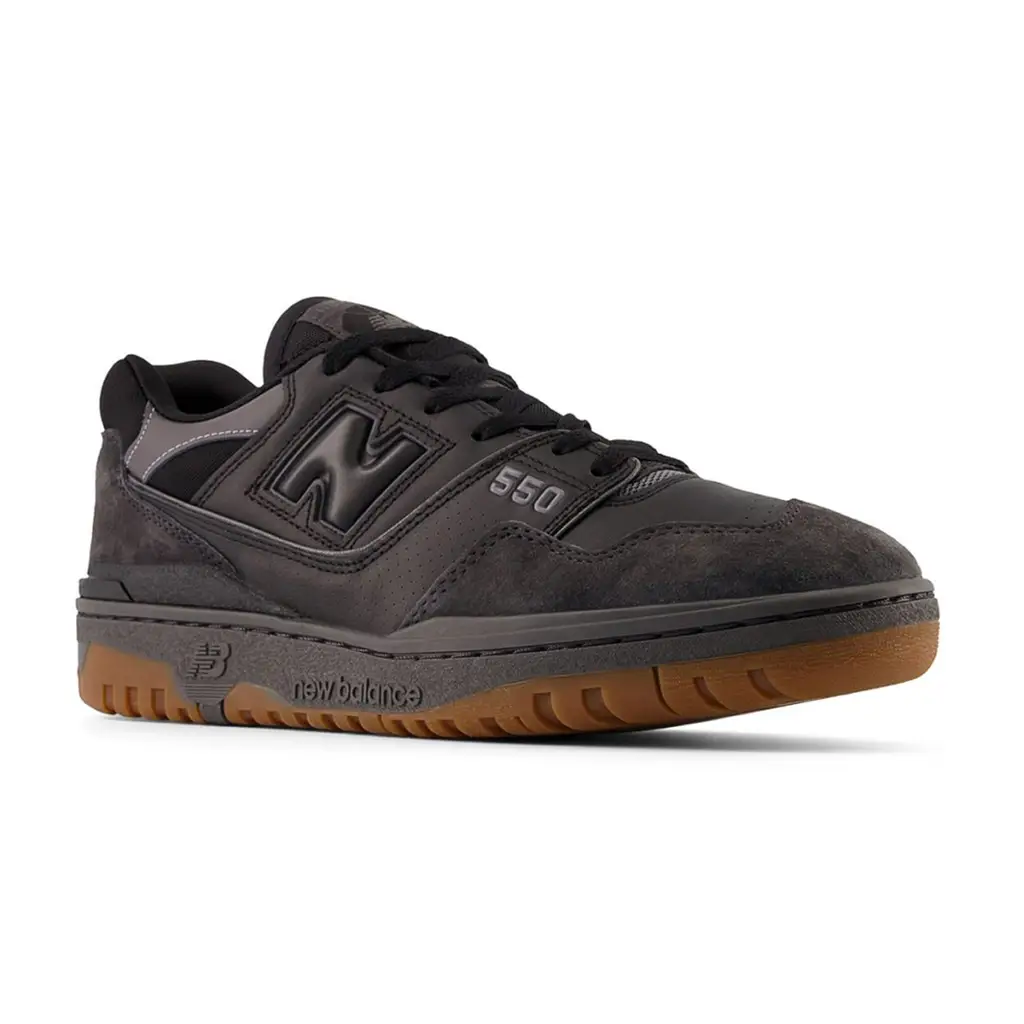 Bucking the trend of all-leather uppers commonly found in NB 550 iterations, the 550 Gum takes a different approach with its indulgent suede overlays adorning the toe and heel areas. Embracing a predominantly black colour scheme, this rendition tastefully incorporates subtle hints of grey through the tongue branding, "550" branding, and across the collars.
12. New Balance 550 Verdigris
Embracing a delightful palette, these New Balance 550 Verdigris sneakers showcase a base of the palest blush hue rendered in luxurious suede, setting the stage for a panelled upper that exudes visual intrigue. Without a doubt, this is one of the best New Balance 550 colourways out.
Honourable Mentions
Twelve places are probably not enough to cover all the best new balance shoes, especially since there have been so many new colours in recent years. While the majority of the silhouette has had an off-white leather upper, the other colours that make up the colourway vary a lot. Then there are also the many Aime Leon Dore's collaborations.
1. New Balance 550 UNC White University Blue
2. New Balance 550 White Black
3. New Balance 550 Sea Salt Pine Green
4. New Balance 550 Marquette
5. New Balance 550 White Vibrant Orange
If you'd like to get your hands on any of these, it might be good to check with resellers like Stockx.
Tell us, what do you think are the best New Balance 550 colourways?