Aaron Judge has been one of the most dominant players in Major League Baseball since his debut in 2016. Standing at 6 feet 7 inches tall, Judge's towering presence on the field is matched by his incredible skills and athleticism. He quickly made a name for himself with his powerful swing, consistently hitting home runs that left fans in awe. Judge's impressive performance earned him the American League Rookie of the Year award in 2017, and he has continued to excel ever since. With his impressive performance and undeniable talent, it is no surprise that Nike has added the New York Yankees slugger to its roster of athletes who represent the Jordan Brand. And his first design showcased under the Jumpan umbrella? A pink pair of "Double Gum" Air Jordan 1 Low cleats designed by Ryan Smith.
RELATED: Air Jordan 1 Mid "UNC to Chicago" Sneaker Celebrates Michael Jordan's Journey
Inspired by Judge's in-game bubble-gum chewing ritual, these cleats take on a pink and blue colourway reminiscent of the classic bubble-gum wrapper. As far as Judge's gum-chewing traditions go, he pops two pieces of gum at the start of the first inning, only getting new pieces if he strikes out. Thus, the ideal outcome is for him to keep the same "tough" piece of flavourless gum that he started with throughout the entire game. The "Double Gum" Air Jordan 1 Low cleats pay homage to this unique ritual with their vibrant colour palette. A light pink hue forms the base of the sneaker, while a dark pink tone is used to make the overlays pop.
RELATED: Spider-Man & Venom Take Over The Air Jordan 1 High
Additionally, blue accents on the tongue, Swoosh and heel tab add a bold contrast to the overall design. The gum-inspired cleat is further enhanced by the speckled detailing throughout the design, reminiscent of the tiny specks found on a stick of gum. The cleat also features a zig-zag texture throughout the upper that nods to the wavy patterns often found on a stick of gum. Finally, the design is finished off with a hot pink plastic sole and silver cleats for added durability and traction on the field.
Our favourites. Available now at Nike.com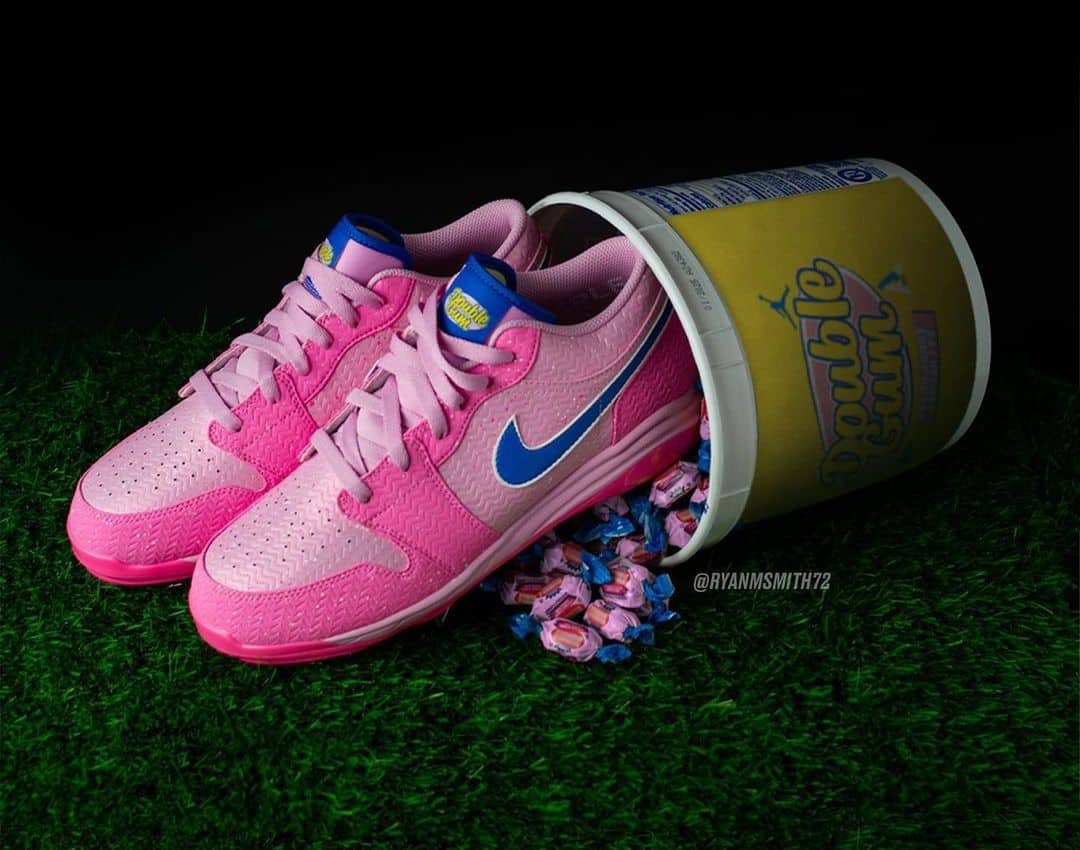 RELATED: Nike Air Jordan 1 "Tainos" Custom Sneakers Are Marvellous
This "Double Gum" Air Jordan 1 was made exclusively for Judge, so fans will not have the opportunity to own a pair of these unique cleats. However, it is unlikely that Judge himself will get the opportunity to wear this vibrant style during games due to the Yankees' strict uniform policy. Nevertheless, the professional athlete has already been spotted sporting these cleats during a pre-game batting practice alongside a pair of matching batting gloves, so at least this stunning bright pair will be used. You can get a closer look at these eye-catching cleats here and see for yourself why they have generated so much buzz among sneaker enthusiasts and baseball fans alike. Be sure to follow us for more sneaker drops and reviews, as we keep you updated on the latest trends in footwear.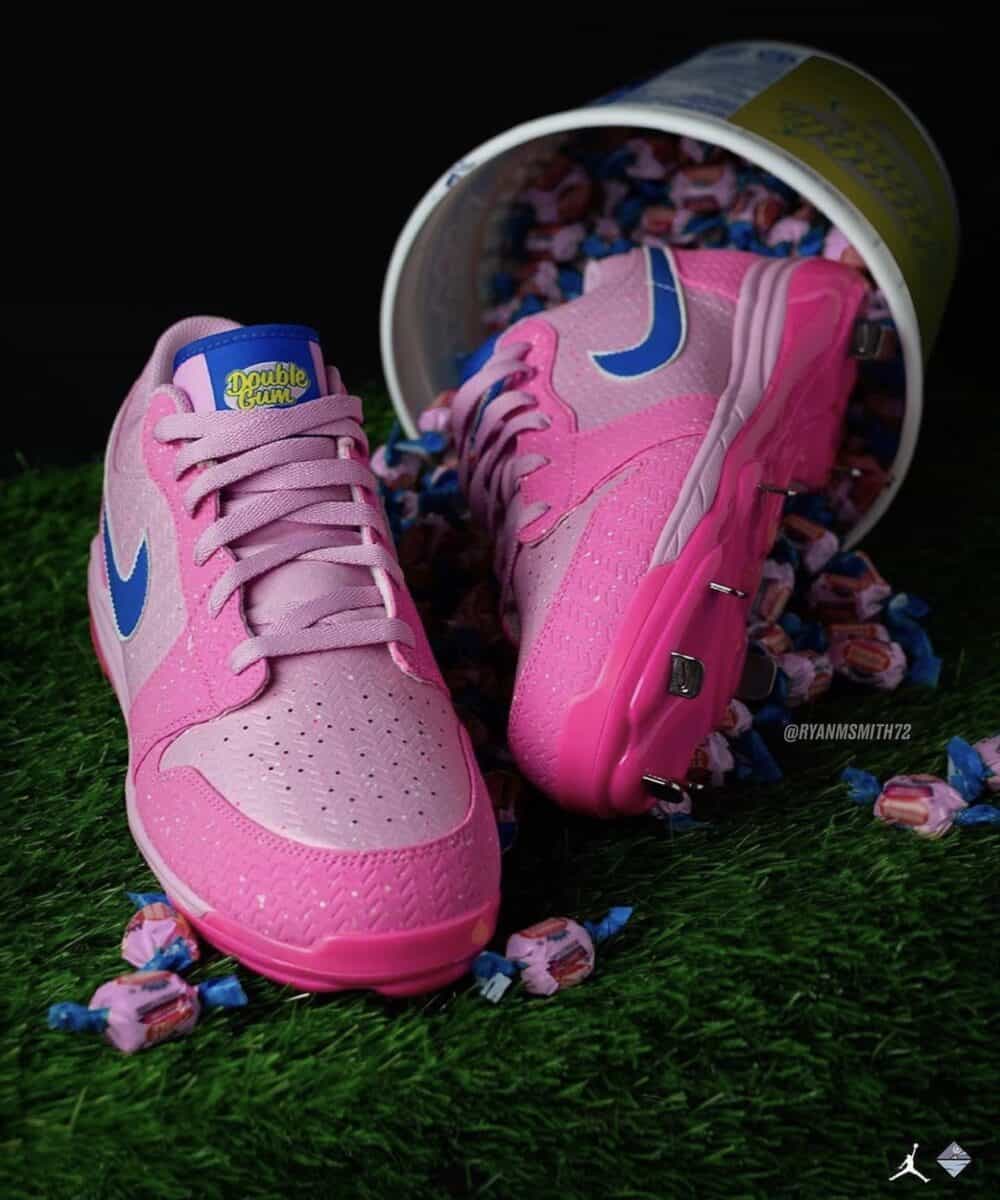 What are your thoughts on these eye-catching "Double Gum" Air Jordan 1 cleats? Would you want the Jordan Brand to release a regular pair of Air Jordan 1's in the same colourway?
Source: Kicks On Fire, MLB.com, Baseball Almanac