Cowabunga, dude! These TMNT x Nike Dunk Low sneakers are yet another one of @dope_don_designs concepts that have fed my "obsession" with turning nostalgic cartoon characters into stylish footwear.
RELATED: Step Into Dexter's Laboratory With This Nike Dunk Low Sneaker Design
Long gone are the days when beloved cartoon characters only adorned little children's feet; now, thanks to stylish designs and collaborations, we grown kids can rock our favourite childhood icons with a fashionable (and slightly more mature) twist. And what better way to do that than with the Teenage Mutant Ninja Turtles, a group of crime-fighting turtles who captured our hearts in the 80s and 90s?
The TMNT has always been a beloved franchise. With countless comic books, animated series, and movies, the TMNT have become, well, cultural icons. Whether you're a millennial who grew up watching the animated series in the 90s or a new fan who discovered them through recent movies, the Turtles' impact is undeniable!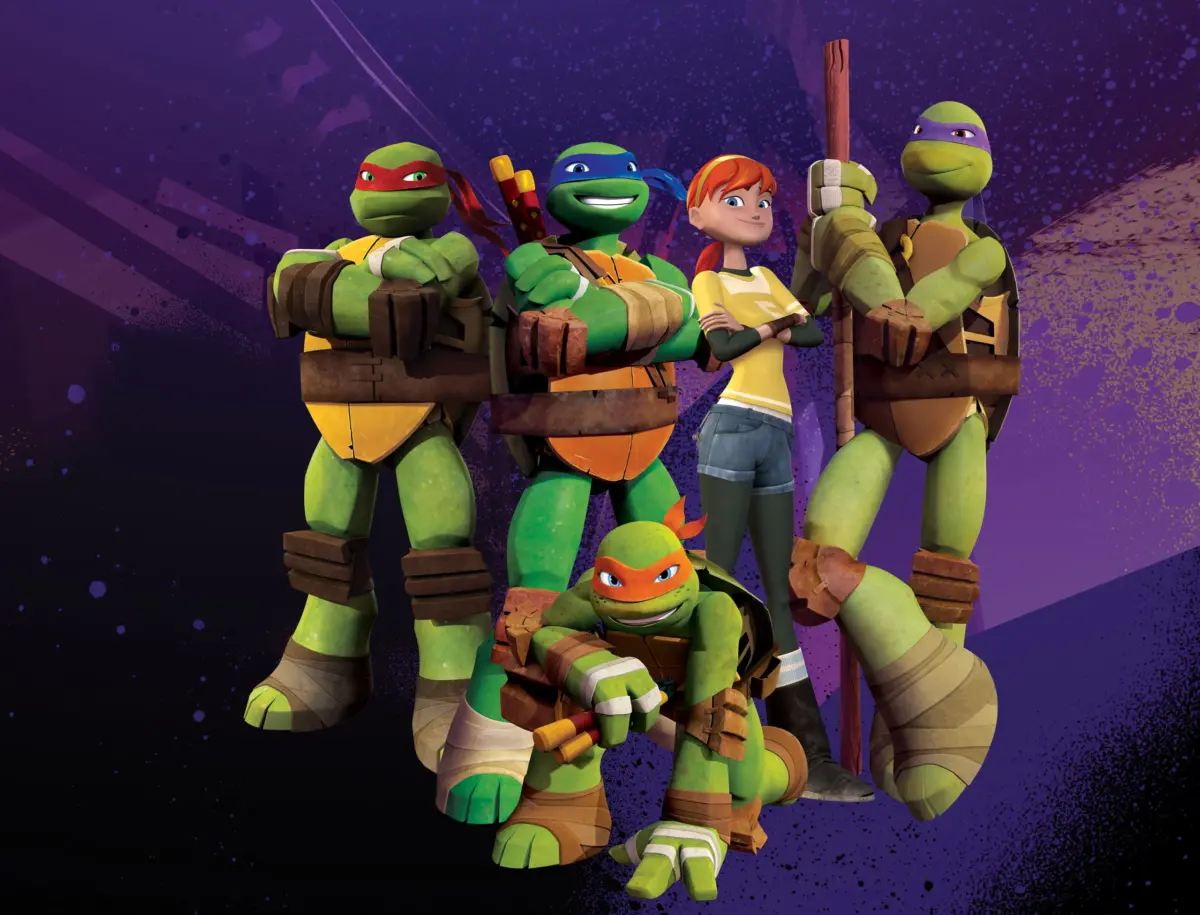 With the latest TMNT film, Mutant Mayhem, set to release on the 2nd of August, fans eagerly anticipate the next chapter in the turtles' adventures. And what better way to honour the legacy of these pizza-loving heroes than with a concept sneaker design inspired by their iconic style?
RELATED: Step into Prehistoric Style with Nike Yaba Daba Flintstones Dunk Low Sneakers
Taking his cues from the adventures of Leonardo, Donatello, Michelangelo, and Raphael, @dope_don_designs has created a sneaker concept that captures the essence of the beloved heroes in a half-shell in a modern and trendy way.
Our favourites. Available now at Nike.com
In this TMNT x Nike Dunk Low concept, the base for each design remains relatively the same. Each sneaker features light green on the toe box, tongue and collar to signify the turtles' iconic green skin, while the combination of ombre yellow on the quarter and a dark green textured leather represents their shells. The pale yellow laces and midsole perfectly complement the overall colour scheme, while the black outsole adds a touch of sophistication.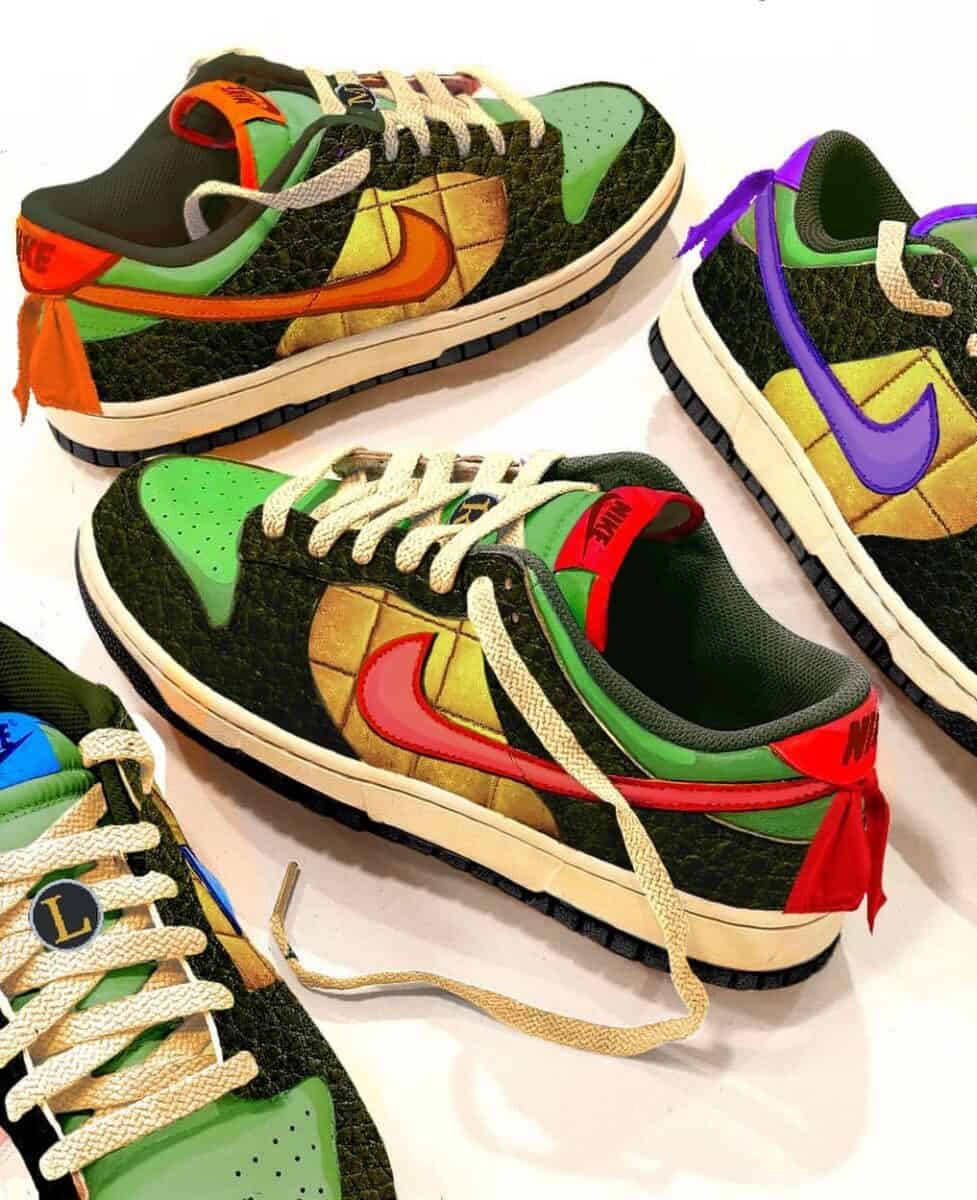 Where the striking difference comes in is on the branding labels and swoosh as each pair of sneakers is adorned with the colour of a different Ninja Turtle. This clever choice adds an element of playfulness to the design. Additionally, the heel tab features fabric that mimics the bandanas worn by the turtles, further enhancing the theme and tying the whole design together. To top it off, each turtle's initial is proudly displayed on its very own sneaker, adding a personalized touch to these already extraordinary designs.
RELATED: Nike Air Jordan 1 Mighty Ducks Sneakers Take Flight in Limited Edition
Sadly, these sneakers are only a concept. But with TMNT: Mutant Mayhem set to release in August, Nike (or some other sneaker brand) may just consider bringing these incredible designs (or something similar) to life. Until then, I will continue to admire these concept sneakers from afar and hope that they become a reality in the near future.
Would you buy a pair of these TMNT x Nike Dunk Low sneakers?