As with anything in life, timing is everything. While, at times, being ahead of the curve can mean a significant advantage over your competitors, being too far ahead can mean that there isn't any consumer buy-in for a product. We've seen plenty of examples of this throughout history, including the first electric car in the early 1800s, solar panels in the 1880s and even the Microsoft Tablet in 2003. Additionally, there are plenty of examples of this in the fashion industry, which included Doc Marten's in the 90s and Jelly sandals, which were a trend in the late 90s, having been originally invented in the 1950s. Another of these fashion pieces that was ahead of its time was a pair of sneakers designed by PUMA in 2006. The PUMA Sono concept made the rounds as a leak in 2006, but never it made its way into production.
RELATED: PUMA x Nando's Collaboration Brings Xtra Hot Release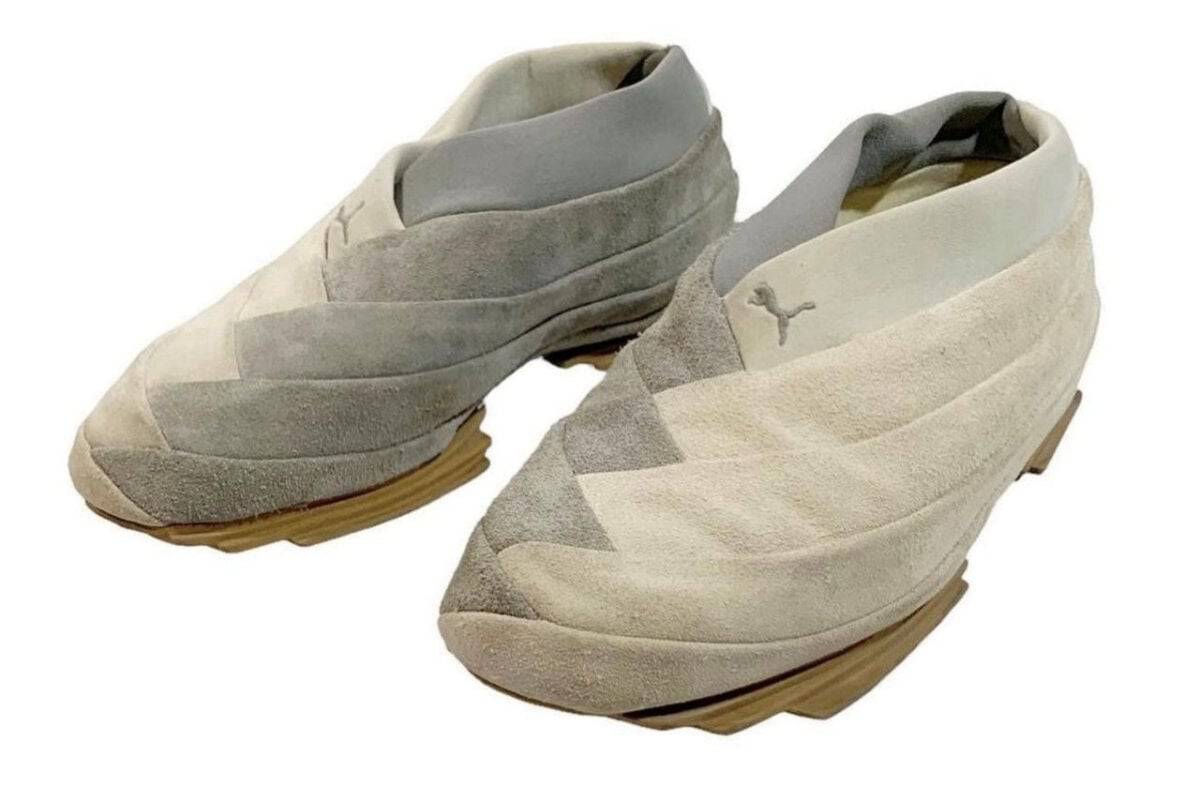 In time pre-dating Kanye and his Yeezy range, the world of sneakers was a more conventional affair. Brands were not ready to pull off daring designs and release them to the public for fear that they wouldn't turn a profit. And who can blame them? The world wasn't ready for the fashion shake-up we've experienced in the past five years.
The PUMA Sono was ahead of its time in 2006. That being said, PUMA was readying the sneaker to launch at some stage, given that it had reached a pre-production model and teased the concept at a few fashion shows at the time.
There's very little else known about the sneakers other than what can be observed from the imagery. The design follows Japanese influences with its unconventional aesthetic. The upper is seemingly crafted in suede with shades of grey and white interweaving the front. This is reminiscent of the neat folds you see on a traditional Japanese kimono.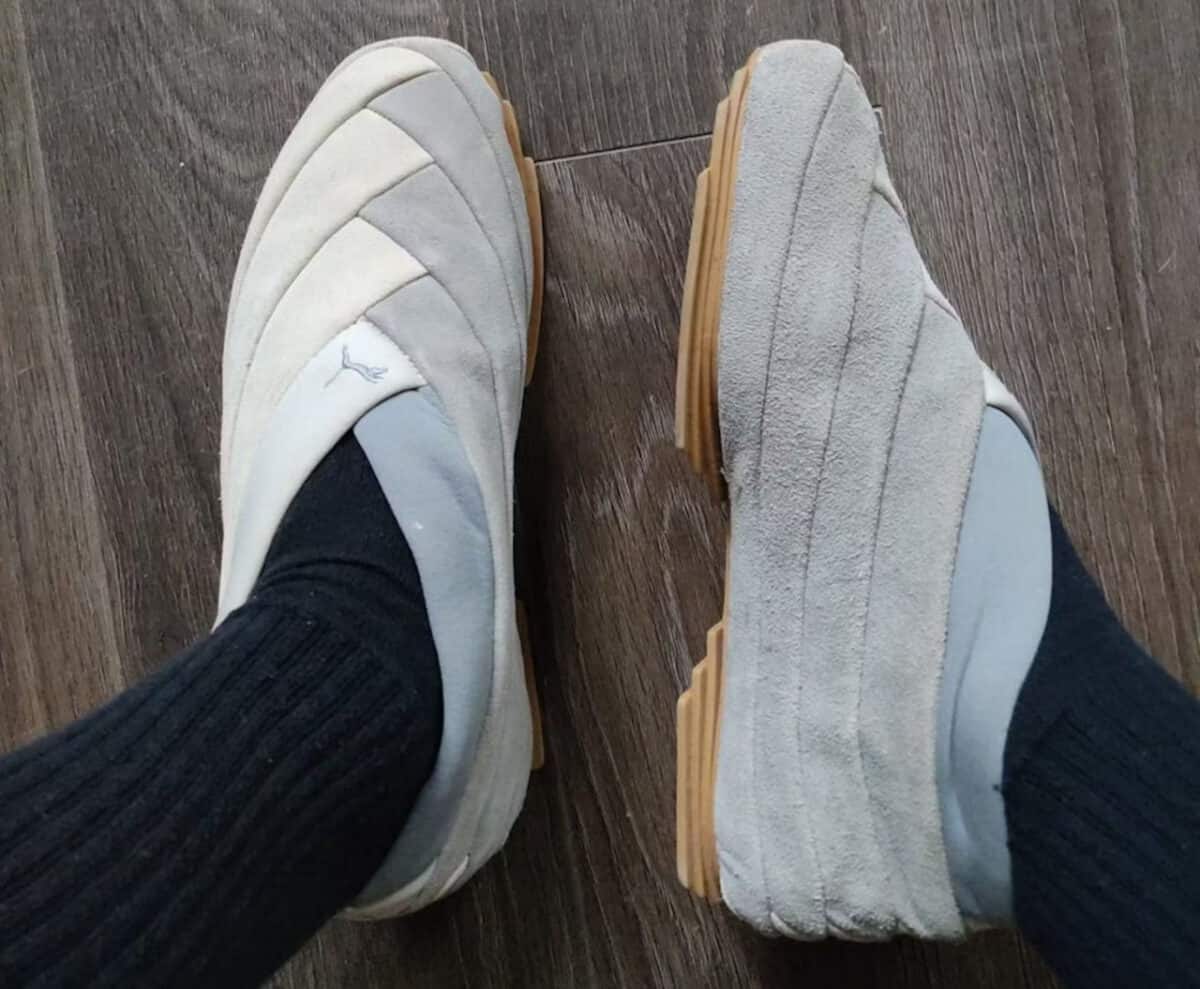 The rubber outsole has a stepped finish, again reminiscent of Japanese influences from the Zori shoe. It's raised on the front and the rear with three steps, similar to the curvature you find on modern running shoes with their stacked approach.
Overall, the design was unique enough to stand out from the crowd and draw attention. While it may have been ahead of its time in 2006, redesigning the sneaker with a modern touch would definitely have fans keen on a release.
Our favourites. Available now at Nike.com
RELATED: Rihanna is Back! FENTY x PUMA Avanti Drops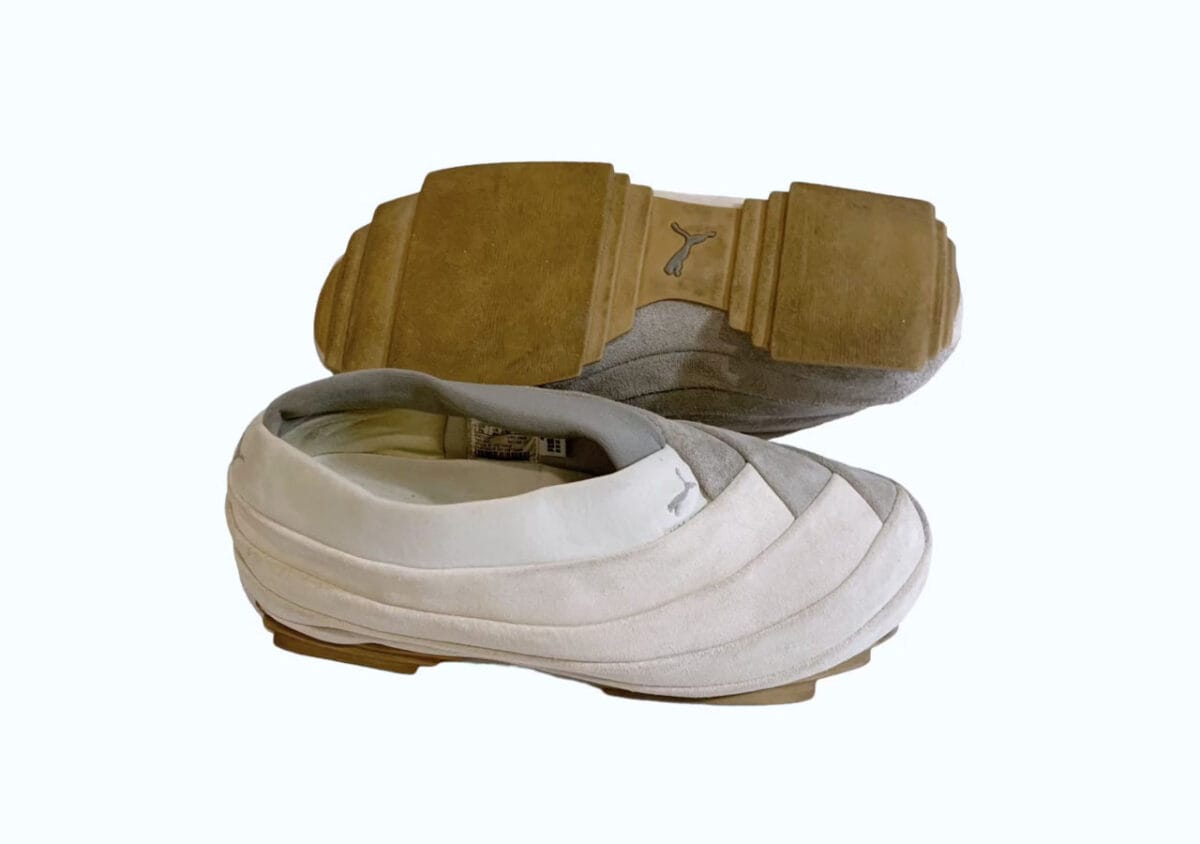 The PUMA Sono (2006) is a glimpse of the past when these concept sneakers were well ahead of its time. Would you be readying your wallet if they were released today?