Since the original Jordan 1s were produced exclusively for Michael Jordan in early 1984, Nike Air Jordan sneakers have become the most collected sports shoes in the world. Considered to have given birth to the start of the "sneakerhead" culture, over three decades later, fans, which include influencers, athletes and celebrities, continue to hunt for the latest colourways and limited edition pairs. While the brand has continually provided special editions of various Air Jordan sneakers to athletes around the world, there are also limited edition pairs that have been made available to the public.
RELATED: 50 Popular Questions About The Nike Air Jordan 1s Answered
See, Nike Air Jordans essentially exist in three tiers of exclusivity:
1. The general releases – of which there are hundreds of pairs available.
2. The limited-edition releases – of which there are only a very limited amount released across the world. These fetch a lot of money on the market and become very rare collectables.
3. Player-exclusives – where the sneakers are only available to selected athletes.
In this article, we'll discuss the limited-edition (read rarest and coolest) Nike Air Jordan releases made available to the masses.
1. Nike Air Jordan 2 – Eminem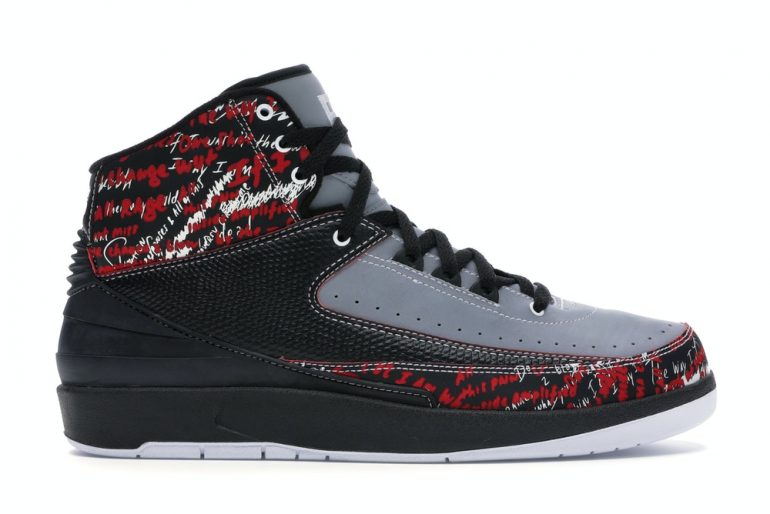 As the title suggests, the grey and black sneaker was inspired by rapper Eminem and features his lyrics drawn across the upper. With only 313 pairs of the Jordan 2 Eminem sneaker released exclusively online, these are a truly rare find. They are currently valued between $3,000 and $4,000.
2. Nike Air Jordan 1 – WINGS for the Future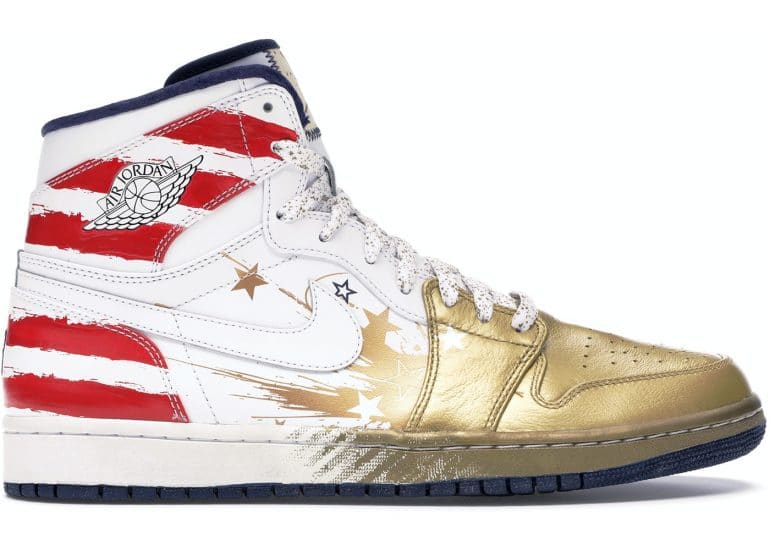 Currently valued between $4,000 and $10,000, these Air Jordan I x Dave White sneakers (which come in a gold, white, red and navy colourway) were limited to just 23 pairs. They were created for charity, with proceeds donated to WINGS for the Future and Los Angeles' Inglewood High School, but have become very sought after by sneakerheads.
Our favourites. Available now at Nike.com
3. Nike Air Jordan 31 – Gold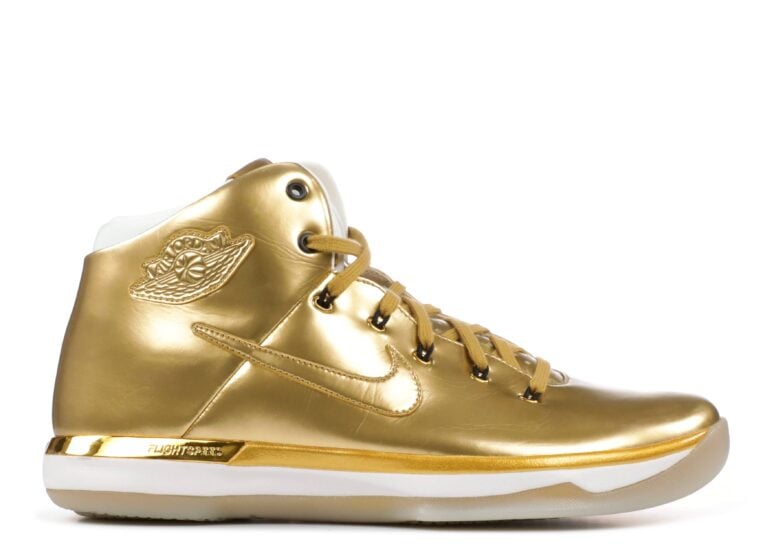 The special-edition all-gold Air Jordan 31 was dropped exclusively in New Orleans as part of the 2017 All-Star festivities. The kicks feature a very bright metallic gold upper, embossed Air Jordan branding throughout and a matching finish on the Swoosh. They are currently valued at around $3000.
RELATED: The 10 Best Jordan 6 Retro Sneakers Of All Time
4. Nike Air Jordan 30 – Cosmos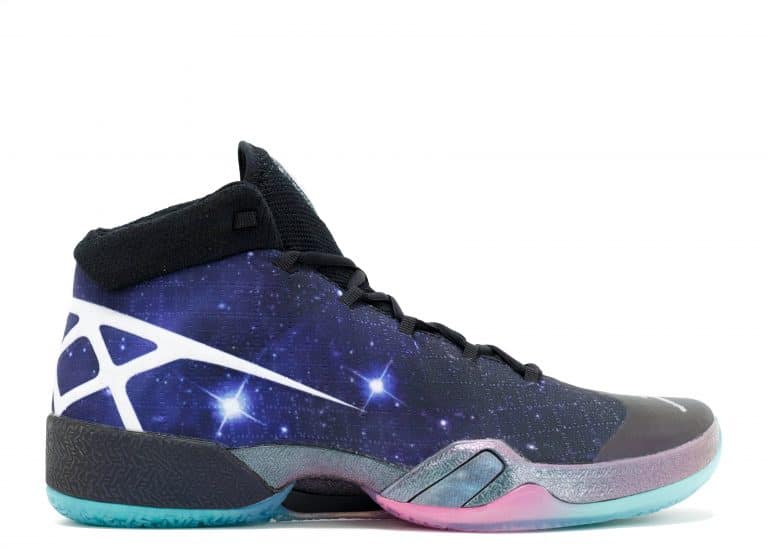 Released on July 9th, 2016, for only $200, the Air Jordan 30 Cosmos (inspired by the annual Quai 54 streetball tournament in Paris) is a limited edition version of Michael Jordan's thirtieth signature shoe. Today, they retail for double the price. The sneaker features a galaxy-inspired print throughout its knit upper.
5. Nike Air Jordan 7 – Miro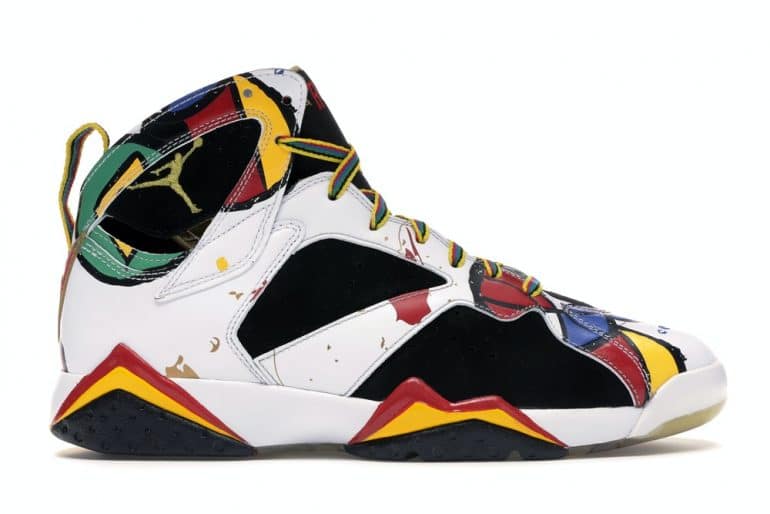 These Olympic-themed Air Jordan 7s – inspired by Dona I Ocell (Woman and Bird), a sculpture in Barcelona by Spanish artist Joan Miró – were released exclusively in Europe with less than 1,000 pairs. The colourful look of the sneaker is complete with a '9' on the heel, Jordan's Olympic number in 1992. Today, they retail for around $2000.
6. Nike Air Jordan 9 – Bin 23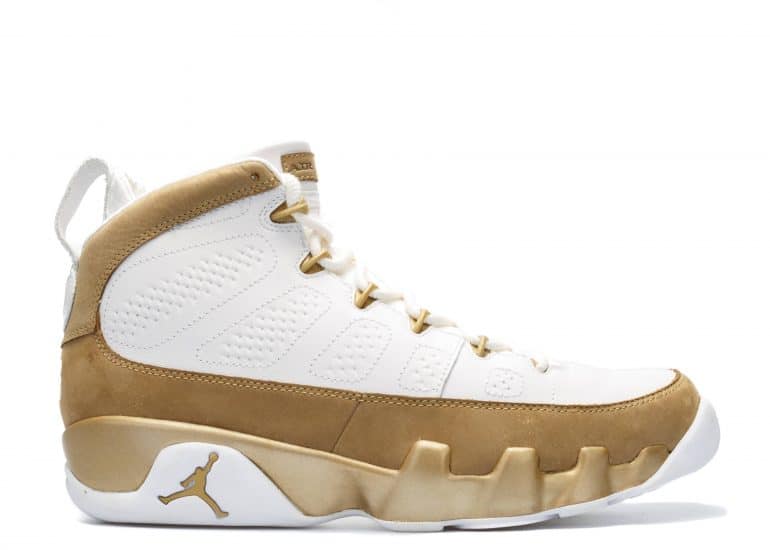 The Air Jordan 9 Retro Premio Bin23 (which was part of the brand's short-lived "Bin 23" sneaker series) was limited to just 1,331 pairs globally and features a premium design. Dressed in a luxurious white and metallic gold colour scheme, the Jumpman sneakers had a traditional Red wax "Bin 23" stamp on the collar area.
7. Nike Air Jordan 10 – Grimm Gala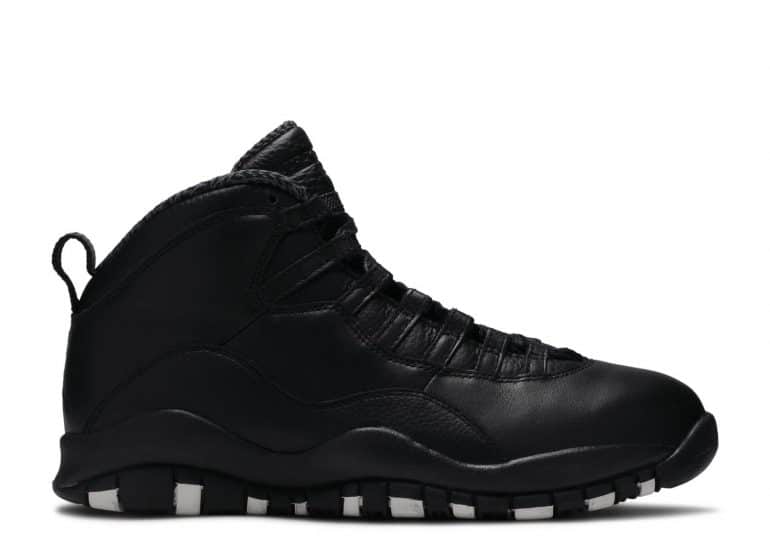 Another charity event sneaker, Nike teamed up with the Doernbecher Children's Hospital in 2016 for the Grimm Gala. As part of the special occasion, four black pairs and four white pairs of Air Jordan 10s were auctioned off. Furthermore, two of those were signed by Michael Jordan and designer Tinker Hatfield.
RELATED: 12 Best Nike Air Jordan Retro 23 Sneakers of All Time
8. Nike SoleFly x AJ 16 Art Basel
Limited to 1500 pairs, this 2016 collaboration between Florida sneaker boutique SoleFly and Jordan featured a white upper with ostrich leather on the removable strap. Flash Rose lines the inside of the shroud, while the teal takes inspiration from South Beach.
9. Nike Air Jordan 19 – Flint
Production issues with the sneaker's cover caused the Flint to be released to select chains only. 15 years later, however, the colourway was re-released. The patent leather construction and a Tech-Flex lace cover inspired by a fencer's mask make this a really cool Jordan design. The 2019 release retails for around $300.
10. AJ23 – Trophy Room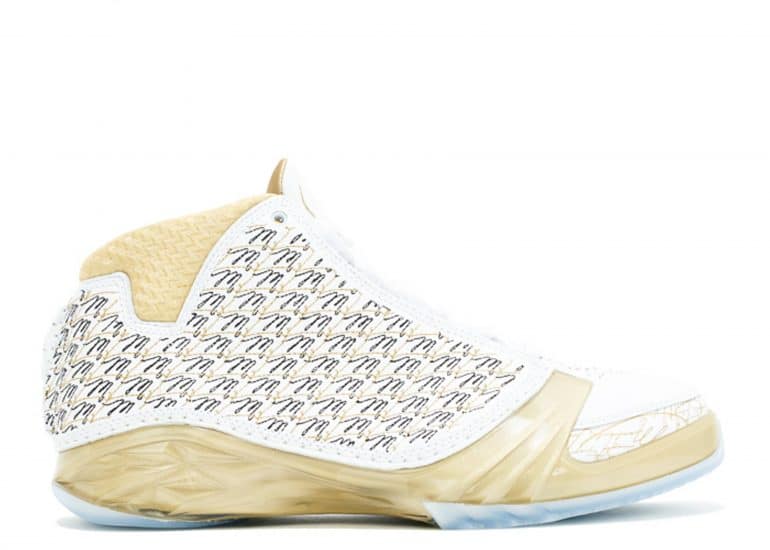 Designed by Marcus Jordan, Michael Jordan's son, the Nike Air Jordan 23 Trophy Room is a very special version of Michael Jordan's twenty-third signature shoe. Released at Jordan's top 23 stores, with each spot getting 23 pairs, only 529 pairs of the sneaker were released.
RELATED: The 15 Best Air Jordan 12 Retro Sneakers of All Time
What are your favourite Nike Air Jordan sneakers, and which should be included here?