Unearthing the intricacies and hidden details of Air Jordan sneakers isn't just a sneakerhead's rite of passage; it's delving into an atlas of hidden lore, iconography, and cryptic nods that bridge athletic triumph with design sophistication. Signature shoes are far from mere athletic gear; they're canvases detailing an athlete's narrative through ingenious subtleties. It's no surprise then that Nike has put in the effort to make every model released extra special and unique.
RELATED: Tom & Jerry's Air Jordan 4 "Neutral Grey" Edition Is Beautiful
Case in point: the Air Jordan 14 was specially sculpted with the sleek influence of Michael Jordan's Ferrari in mind. Yet some insights aren't that conspicuous, lurking in the nooks and crannies of these sought-after kicks.
Air Jordan 6
#Nike_384665-600
At first glance, you might see just a snazzy upper. But throw on a pair with contrasting overlays like the Carmines, and voila — an intricate "2" and "3" are woven into the design, stretching across the entire upper. No, that's not arbitrary; it's a discreet nod to MJ's iconic jersey number. I bet that's one hidden detail on the Air Jordan 6 sneakers you've never noticed.
Air Jordan 7
#Nike_CU9307-004
ou've undoubtedly spotted the shield logo gracing the heel of the Air Jordan 7. But did you ever decipher the esoteric '7' intricately folded into the design? Clever, right?
Our favourites. Available now at Nike.com
Air Jordan 16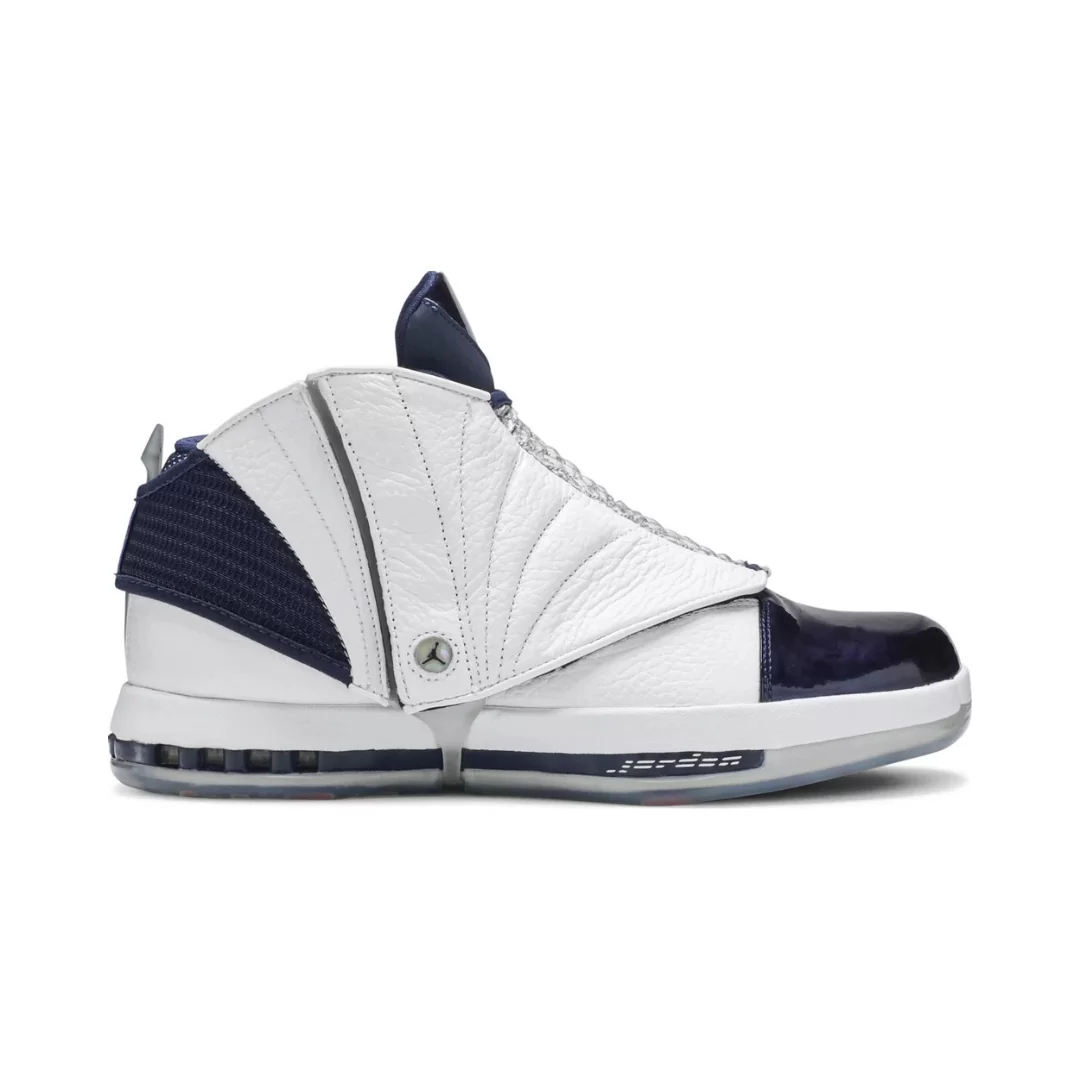 And let's talk about the Air Jordan 16's veil. Not just a stylistic flair, the shroud harbours a tactile secret: the word "Jordan" scripted in dashes and lines. Talk about inclusive design, am I right? But that's not all. Turn it over, and you'll see the word "Jordan" written vertically in Braille.
Air Jordan 11
#Nike_DV2629-108
The tongue's embroidered strip is a visual enigma, appearing to be a jumble of random hieroglyphics. But pivot that bad boy 90 degrees and view it from the side, and you'll find it screams "JUMPMAN JORDAN." The millennial release of the Space Jams took that covert storytelling a notch higher with a tag that reads "JUMPMAN JAM."
Air Jordan XX1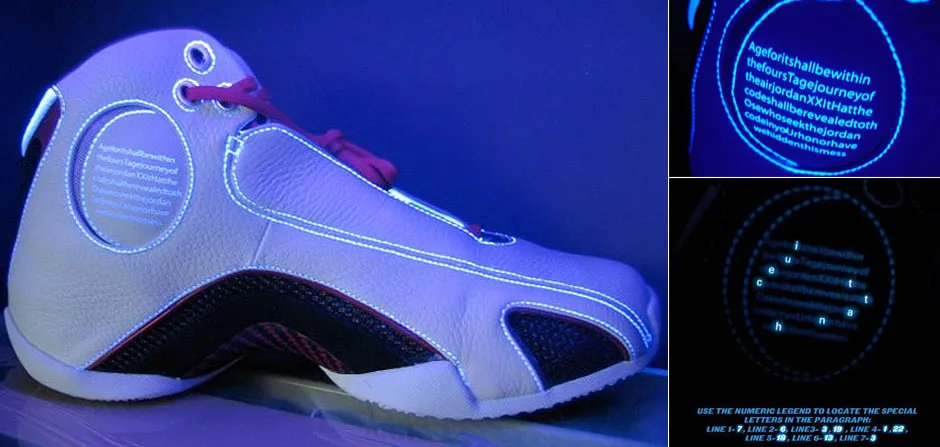 On the anti-counterfeit front, the Air Jordan XX1 took things to another stratosphere. Exposed to black light, cryptic letters surface, spelling "AUTHENTIC" when rearranged. It's like a Da Vinci Code for sneaker authenticity.
Air Jordan XX3
If you've walked in the Air Jordan XX3, you've quite literally stepped into MJ's skin. The outsole pattern isn't random; it's an adapted scan of His Airness's own fingerprint.
RELATED: Air Jordan 8 "Playoffs" Are Releasing This Month. Don't Miss Out!
Air Jordan 5
#Nike_DZ4131-600
Let's pivot to the 2013 edition of the Air Jordan 5. Spot an embossed "TWENTYTHIRTEEN" on the interior, and you know you're walking in the real deal. Absence of this covert imprint? Red flag, buddy—those are fugazi.
Air Jordan 15
The numerical sequences on the Air Jordan 15's red strip are an homage to MJ's life and career: 2.7 for his birthday, 23 for the jersey, six rings, and well, 15 for the shoe model. Even the tongue mimics MJ's iconic tongue-wag on the hardwood.
Air Jordan 18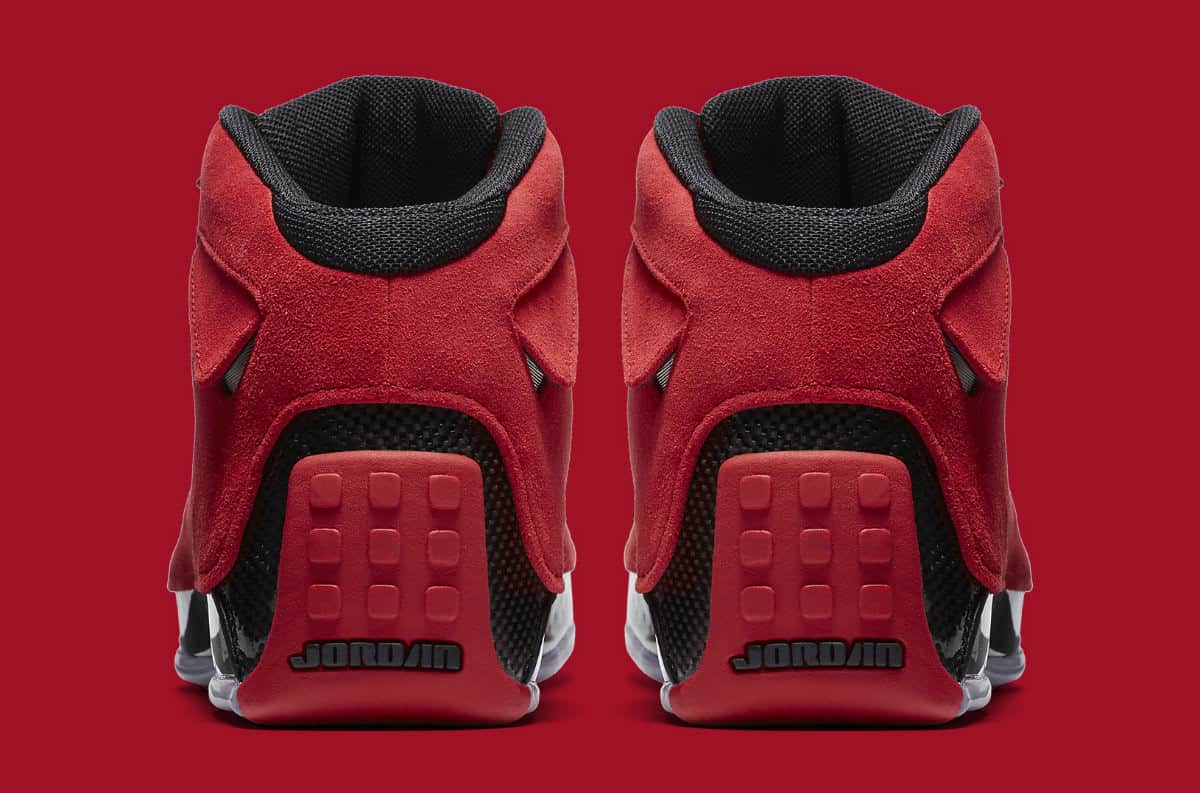 Jordan's fascination with cars isn't just anecdotal—it infiltrates the very fabric of the shoe. For instance, the wrap-around heel, a design element synonymous with men's driving loafers, adds more than just aesthetic charm. Those seemingly random nubs serve a utilitarian purpose: shielding the leather from the rigours of manipulating a car's clutch, gas, and brake pedals. But these aren't just any nubs; there are precisely nine raised bumps on each shoe, a subtle tribute to the 18th iteration of the Air Jordan series.
Air Jordan 12
#Nike_CT8013-057
Don't sleep on the AJ12's carbon fibre shank, a stabilization gem showcased through six "windows" per sole—12 in total, another nod to the model number.
RELATED: Airwolf Comes Alive In These Nike Air Jordan 11 Sneakers
Air Jordan 17
Pivoting to the arts, saxophonist Mike Phillips got his musical note etched on the Air Jordan 17's shroud, coinciding with his track "The Greatest" on the accompanying CD-ROM.
Air Jordan 20
MJ's dalliance with motorcycle racing? Reflected through the chrome heel rings on the Air Jordan 20, colour-changing like a bike's exhaust and numbered at six to commemorate his championships.
Air Jordan 4
The "Pure $" Jordan 4s don't just whisper their nickname; they scream it, embroidered at the heel tab. Beneath the protective film of the Air Jordan's chrome heels, the letter "N" ingeniously comprises the numeral "17," a winking acknowledgement to the model number.
RELATED: Nike's "Back To School" Sneakers Get A Luxe Air Jordan 1 Look
Air Jordan 3 & 4
The "Tour Yellow" Air Jordan 4 hides a Velcro patch under its tongue, revealing "JORDAN RARE AIR" upon removal.
Air Jordan 2009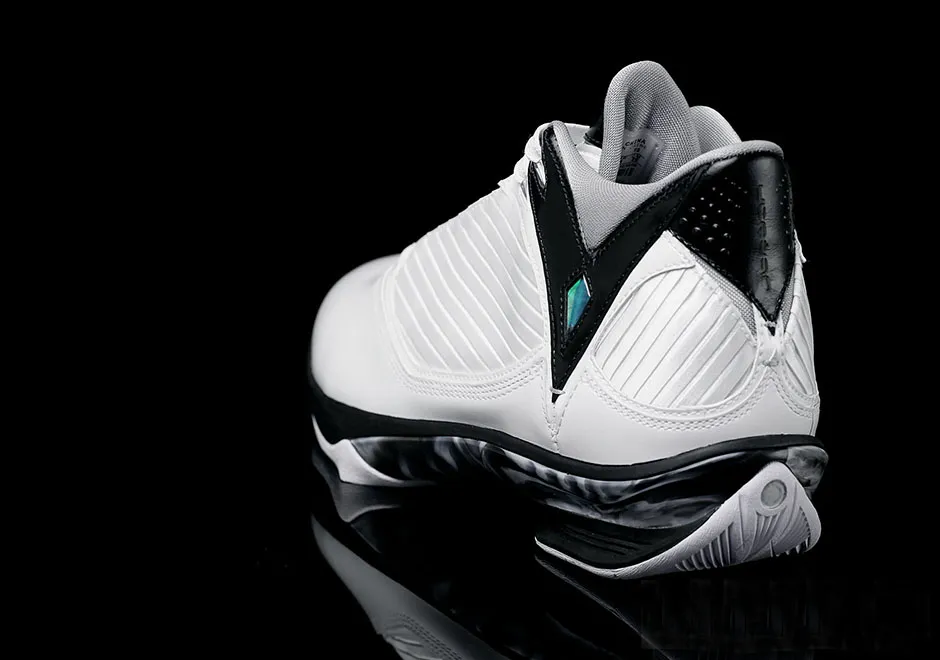 The seemingly mundane Air Jordan 2009 offers a zen-like touch: the heel features two rows of stitching and the forefoot three, a detail as meditative as it is enigmatic.
RELATED: Michael Jordan's Favourite Air Jordan Sneaker Revealed
So there you have it—each Air Jordan model isn't just a piece of athletic gear but an anthology of hidden details and secret handshakes. These kicks are a gateway into the life and legend of Michael Jordan, laden with idiosyncrasies only the discerning eye—or foot—would catch. Consider this your primer; now go forth and flex your newfound, elevated sneaker knowledge.
Are there any other cool hidden details on Air Jordan sneakers that we missed?