There is no doubt that the latest collaboration from Nike and Cactus Plant Flea Market will have you doing a double take. Whether you are drawn to their bold and unconventional design or you're not quite sure what to make of them, one thing is for certain – these sneakers are guaranteed to make a memorable impact. Not only is the Cactus Plant Flea Market x Nike Flea 2 hands down one of the most unique and eye-catching sneaker collaborations of the year, but it also pushes the boundaries of design and creativity.
RELATED: Baby Blue & Oversized: Stunning New Air Force 1 Sneakers
These sought-after sneakers are available in two different colour schemes. Sneakerheads can choose between a "Black Alabaster" for a solid all-black look or opt for the striking "Faded Spruce" with a vibrant teal left shoe and a rich green right shoe. Regardless of your preference, both versions exhibit impressive attention to design and detail. We know many people have been hoping to get their hands on these, but before we get into where you can pick up a pair, let's recap some of their key features.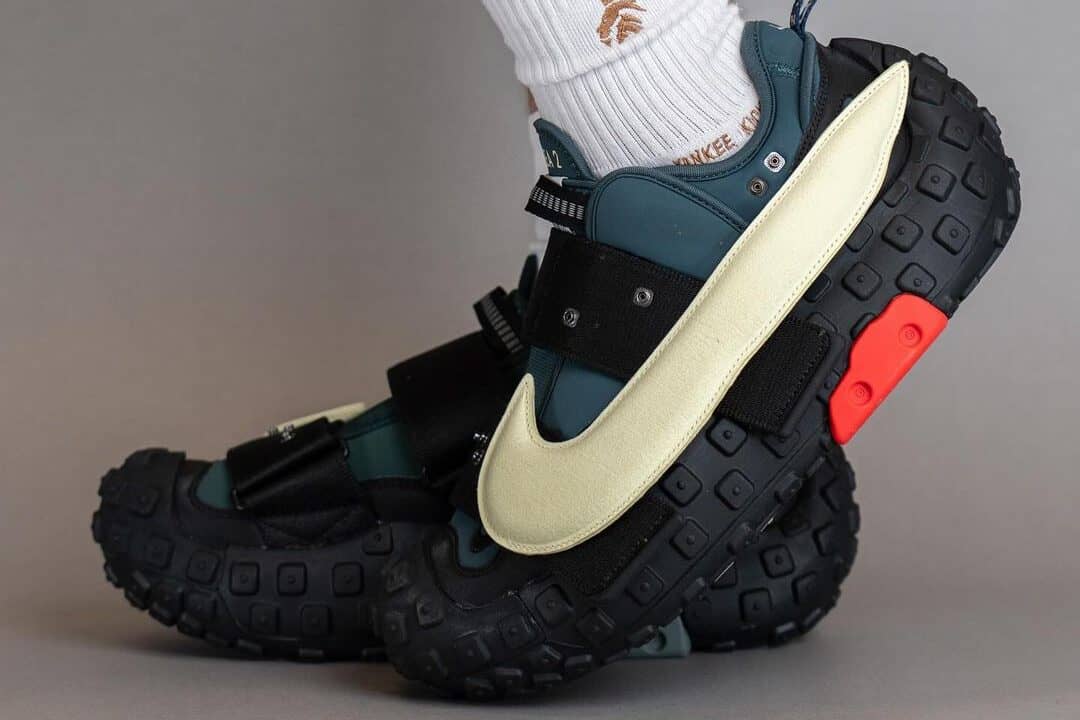 Of course, the shoe's design was inspired by the eclectic and playful aesthetic of Cactus Plant Flea Market. The collaboration features a plush neoprene upper that offers its wearer a comfy sock-like fit. There are also two large canvas straps that wrap around the top of the sneaker for added support and style.
Absolutely nothing is typical about this collaboration, especially the massive 'Alabaster' coloured Swooshes slashing across the shoes' lateral sides. These striking Swooshes are connected via a snap button system, allowing wearers to adapt the positioning and sequence of the Swooshes for their unique taste.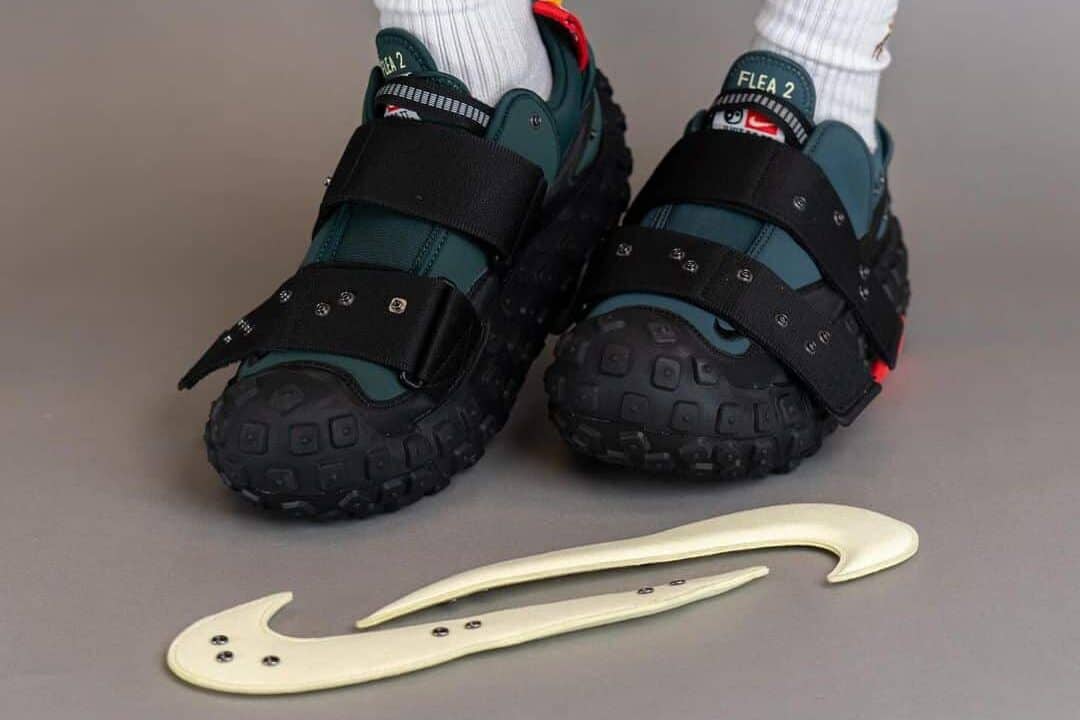 Personalisation goes a step further with the option of adding various badges to the shoes' canvas straps. This allows wearers to truly make the shoes their own and showcase their individual style. But if anything stands out the most on this design, it has to be the extra chunky sole unit that almost resembles the look of a tyre. This sole unit sees a waffle tread reaching from the toe cap all the way to the sneaker's heel.
The Cactus Plant Flea Market x Nike Flea 2 also sports a glow-in-the-dark foot-shaped outsole pattern underneath and a heatmap design at the sock liner to give it that extra edge. These quirky design elements truly help the sneakers distinguish themselves from other footwear offerings in the market.
Our favourites. Available now at Nike.com
RELATED: Nike Air Max 95 "Black/Red/Orange" Is A Bit Late For Halloween
But the fun doesn't end there. The sneaker also comes with custom packaging that's crammed with added extras like exclusive laces and a plush dustbag embroidered with a yin-yang symbol and Nike Swoosh that can also be found on the sneakers tongue.
These sneakers were released on October 18th on Cactus Plant Flea Market's official website for a retail price of $220 USD. However, they sold out in no time due to their high demand and limited availability. Of course, fans got another chance to get their hands on either colourway through a shock drop on Nike SNKRS.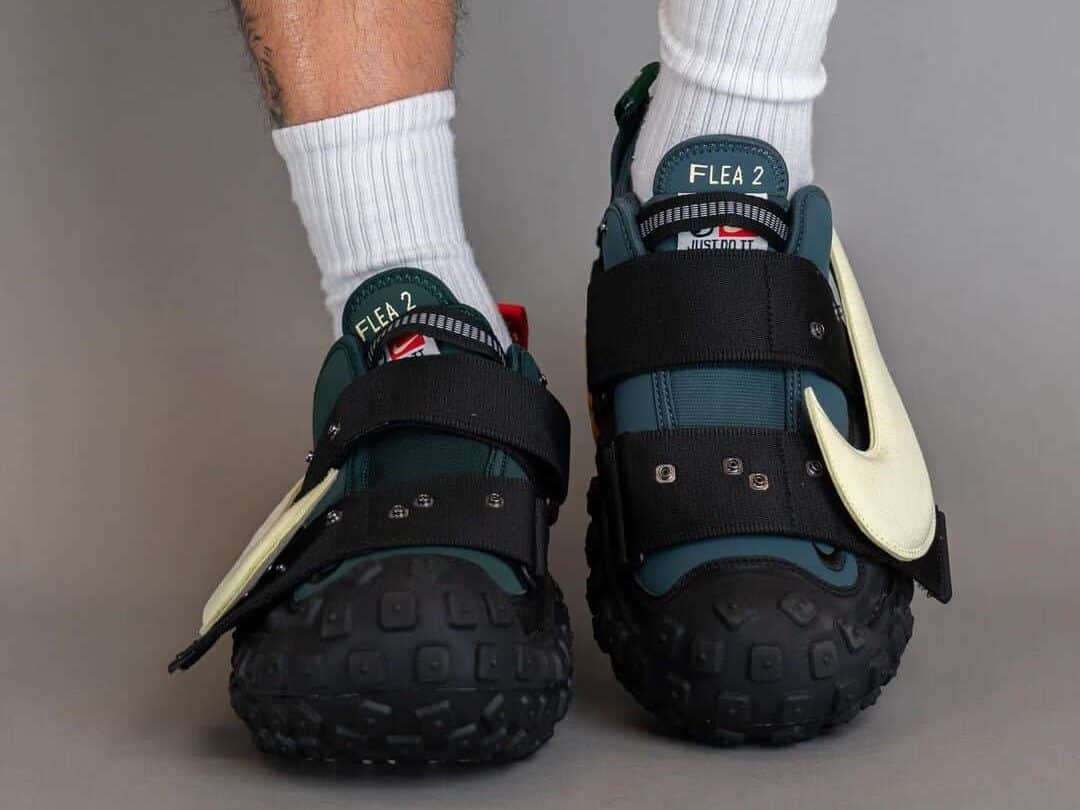 However, if you didn't manage to snatch a pair of Cactus Plant Flea Market x Nike Flea 2 sneakers during either release, you still have a chance of finding them on resale platforms such as StockX, albeit at a slightly higher price. Prices currently range from $258 to $399, depending on the size you require. Both the "Black Alabaster" and "Faded Spruce" colourways are still available. So, if you missed the initial release, don't worry; there are still opportunities to add these coveted sneakers to your collection.
If you do decide to go ahead and purchase from a resale platform, make sure to opt for a half-size down from your regular sizing to ensure the best fit. Most people who have purchased these sneakers have reported that they run slightly larger than expected.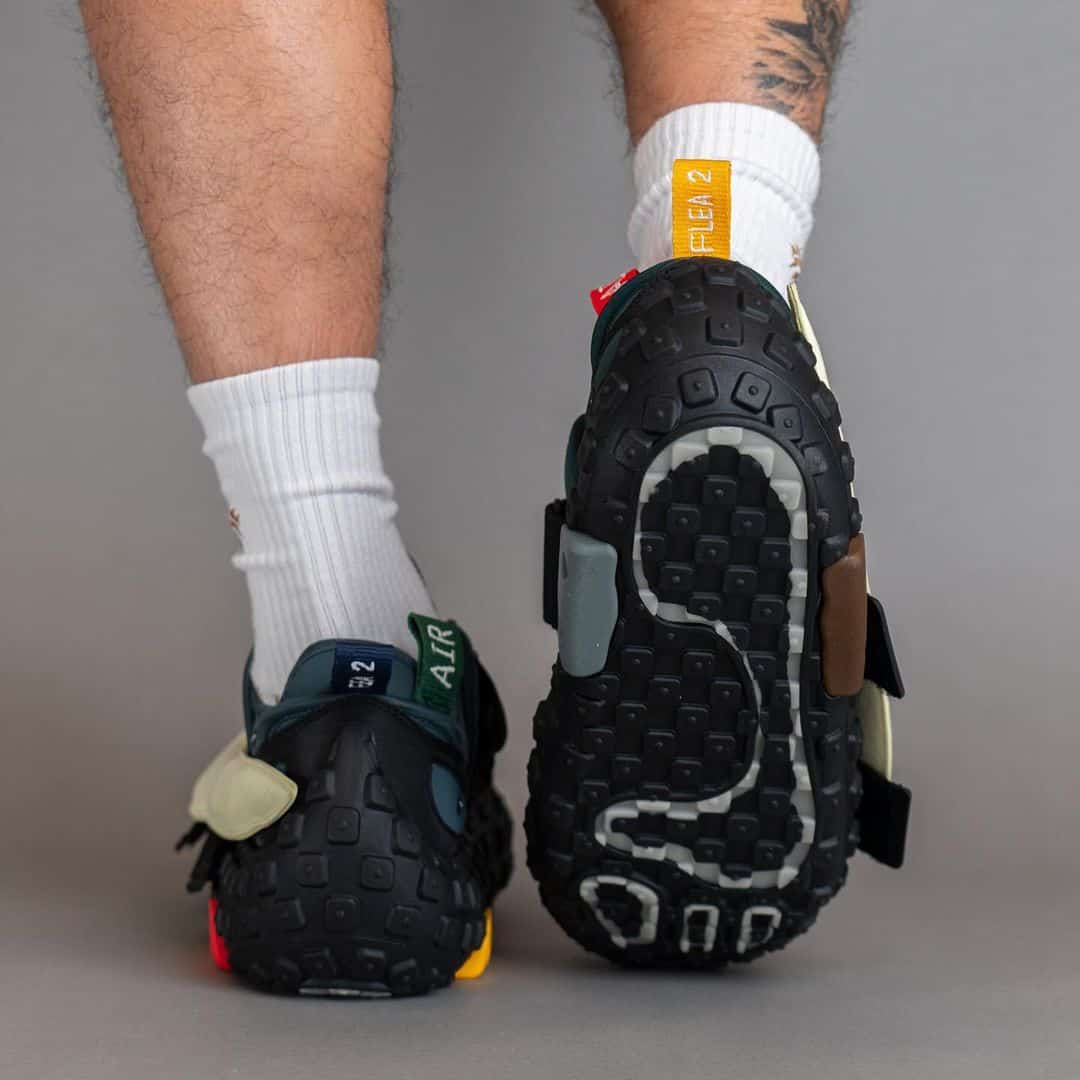 With the excitement surrounding these sneakers, we can't wait to see what Cactus Plant Flea Market and Nike dream up for their next collaboration. Given their history, it's bound to be something we would never expect. However, the next collab may not be for a while. So, until then, don't forget to follow us for more sneaker drops and reviews.
RELATED: Nike Cortez "Fuchsia" Is Ready To Spring Into 2024
Did you manage to score a pair of Cactus Plant Flea Market x Nike Flea 2 sneakers, or are you resorting to the aftermarket to grab your pair?
Source: @yankeekicks, @whydavis