A lot of celebs love their Nike sneakers, and for a good reason. They are good quality sneakers that look great in almost any situation, whether athletic, runway or just out on the street. And no, there won't be any plain black or white sneakers on here because that is a celeb favourite and an easy way to get away with wearing Nikes with anything. Here is a list of how fourteen celebrities styled their various Nike or Jordan sneakers ranked from worst to best. Take the words "worst" lightly because they still look pretty awesome, but the people at the top of the list just did it better.
RELATED: Air Jordan 5: The Best Sneaker Colorways Of All Time, Ranked
14. Jennifer Lopez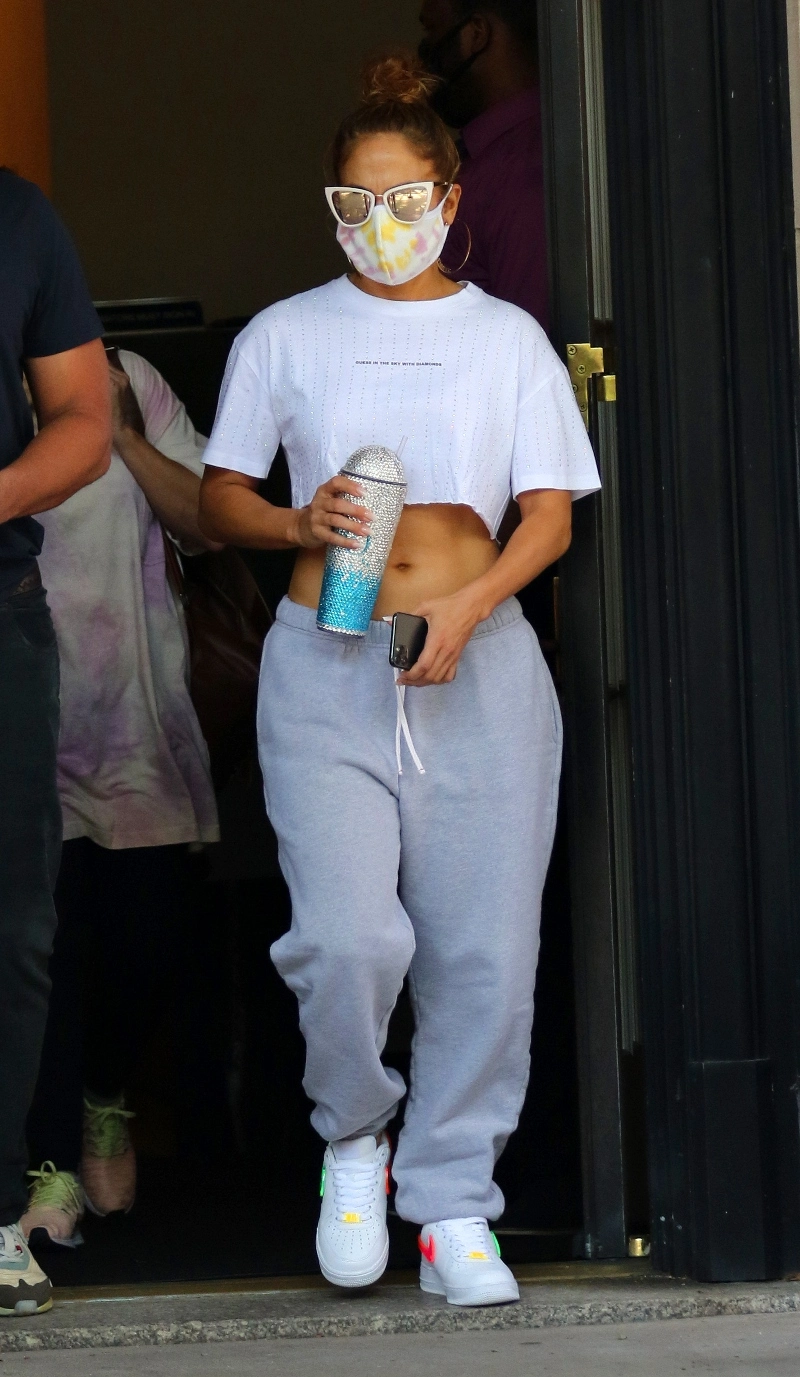 I know. It's bizarre to see J-Lo at the bottom of any list. The only reason she has points deducted is that the shoes are just white with some excellent neon details. She styled them with grey sweatpants and a white cropped top. But, again, this is a pretty easy way to wear rather plain sneakers. Still, she does get points because they have some excellent colours involved, and her outfit really draws the focus down to the pop of colour on the shoes.
13. Travis Scott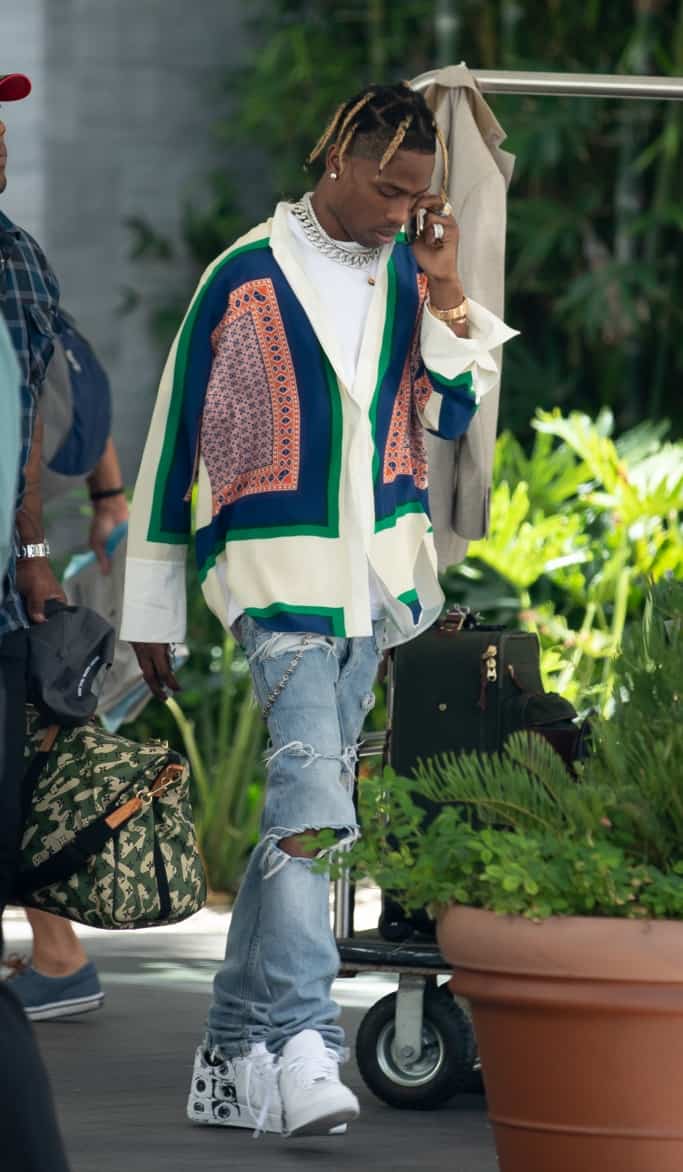 Although the outfit was pretty epic, Scott also gets points deducted for the white kicks. They have some details on the back heel, thanks to being Supreme x CDG x Nike Air Force 1 sneakers. He styled them with a Celene spring '11 shirt and Ksubi x Travis Scott Ripped Chitch jeans. He looks good and styled them well, but plain white kicks aren't getting you high on this list.
12. Jay-Z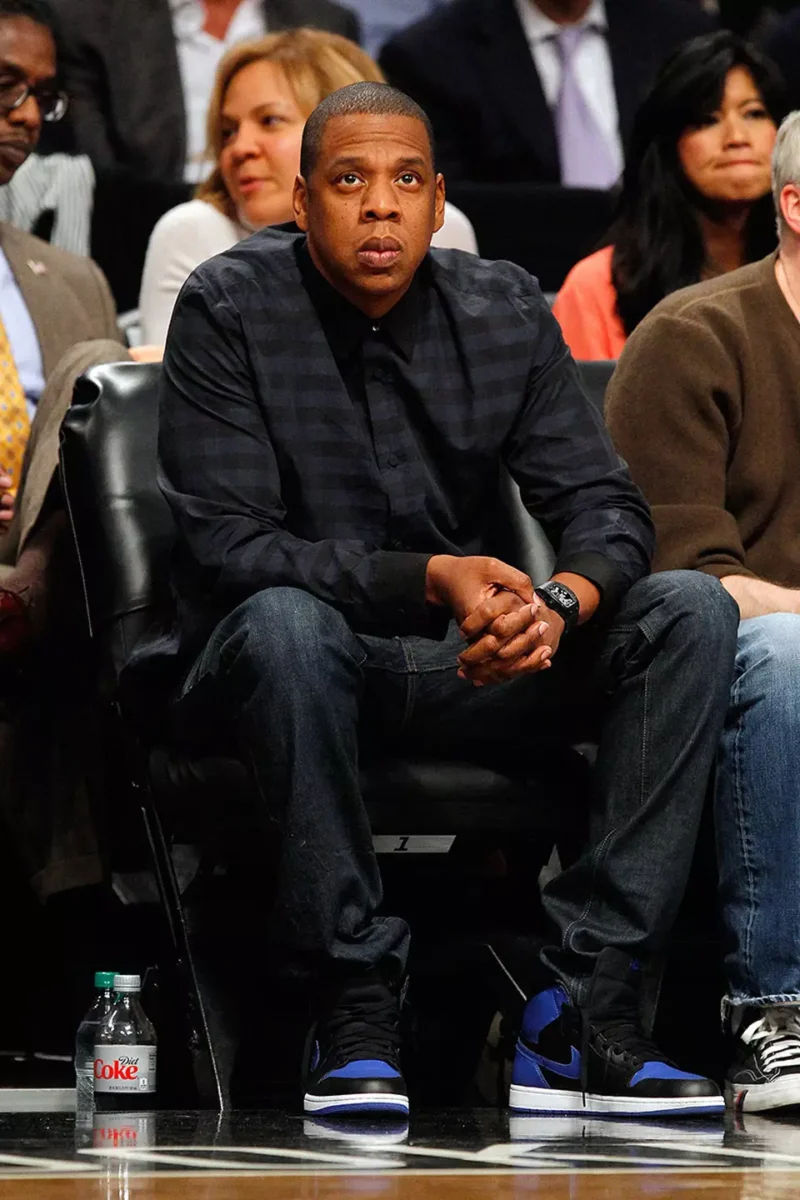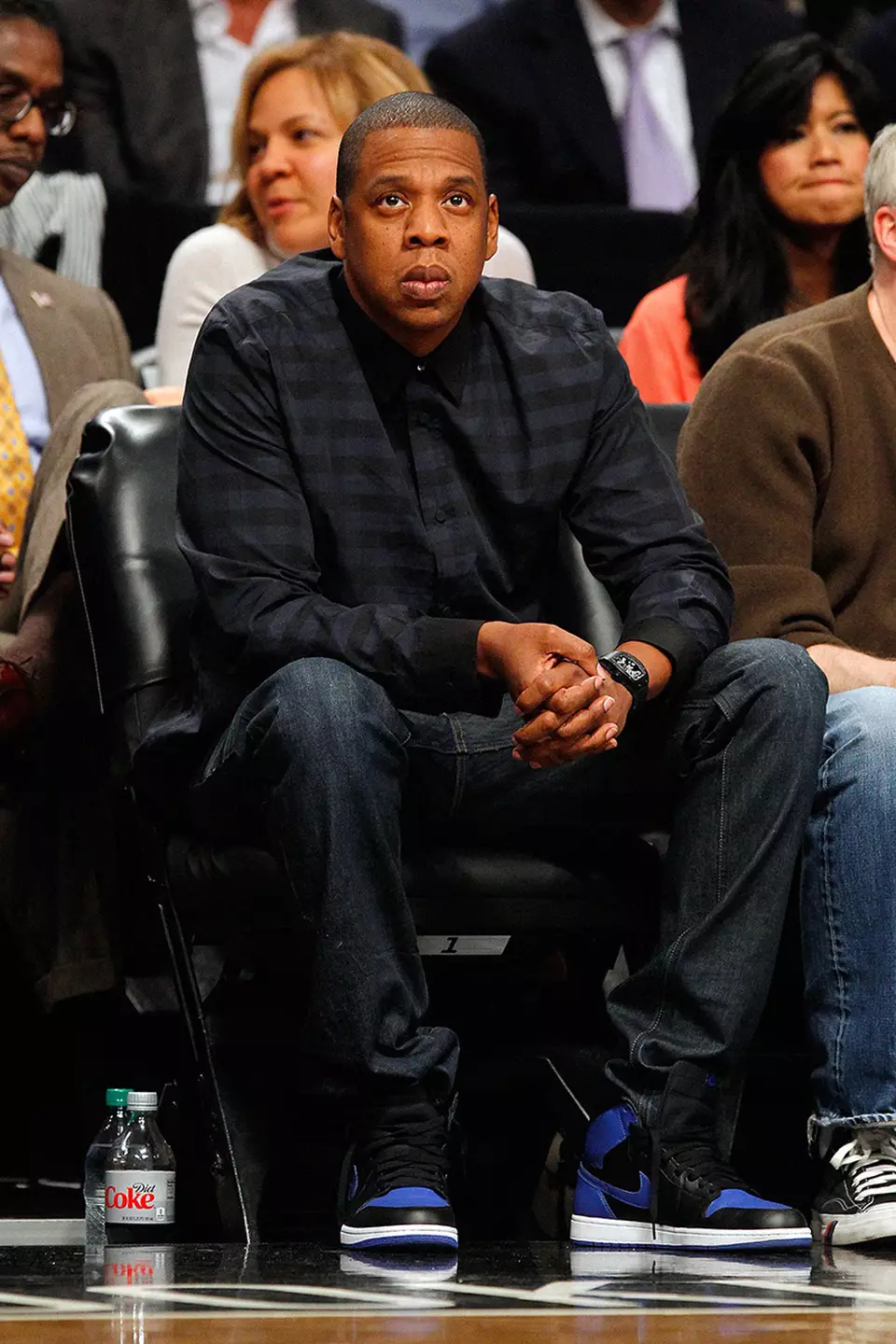 Jay-Z has been a prominent fashion icon in the world of celebs for a while now, but his look for this one is relatively reserved. He was seen wearing some Nike Air Jordan 1 "Royal" with a more retro black and royal blue colourway. He styled them with dark jeans and a black and dark blue plaid shirt. Honestly? You can't go wrong with black on black, but it is a little safe, earning it a lower ranking on the list.
11. Slash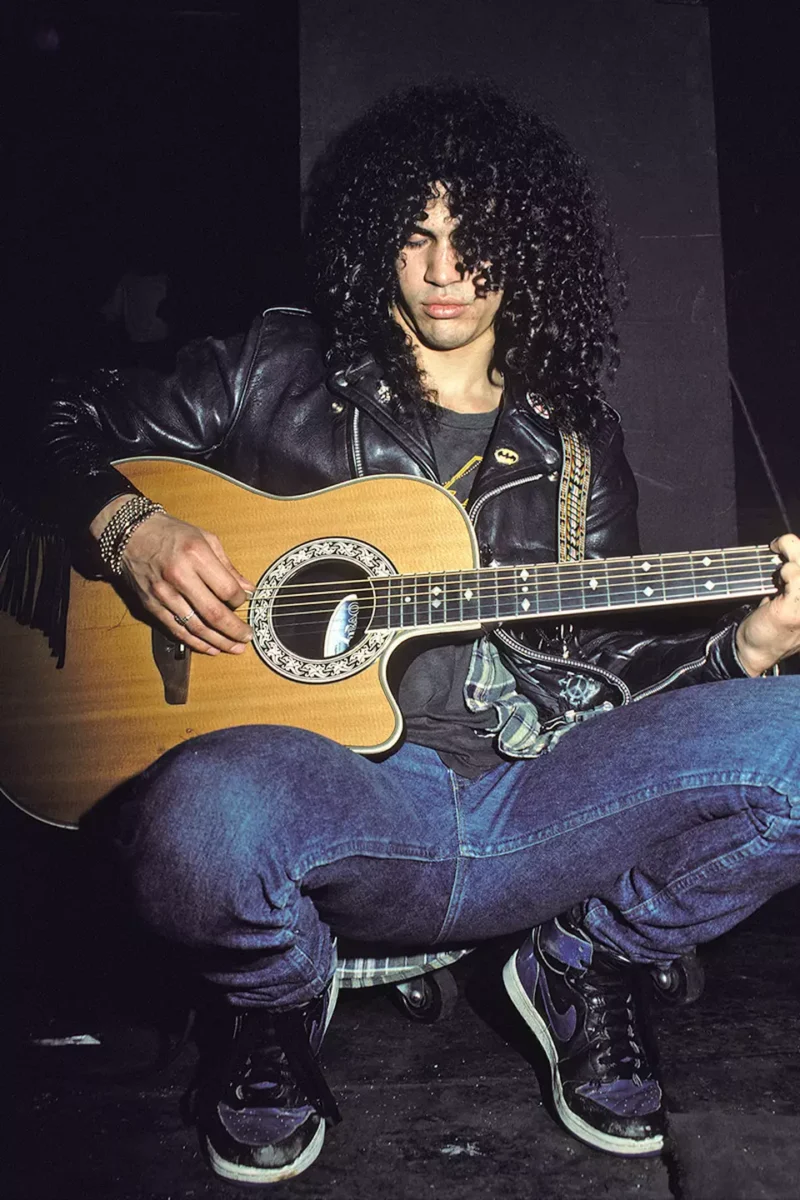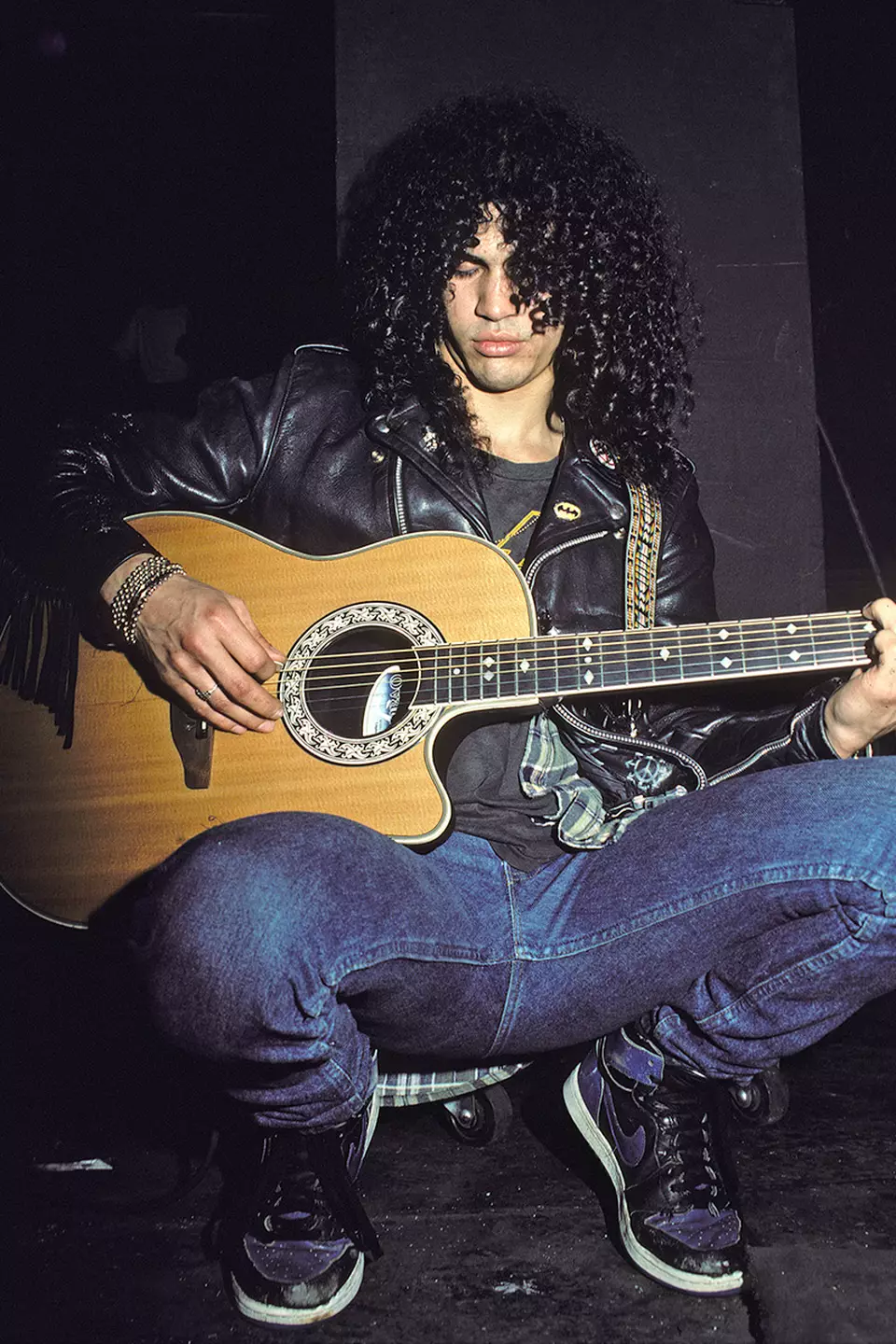 The Guns N' Roses guitarist is known for enjoying his Nike Air Jordan 1s, and in this image, he is wearing black and dark blue, similar to Jay-Z's. He paired it with classic dark jeans, a black t-shirt layered under a plaid shirt and a black leather jacket. Again, you can't go wrong with black-on-black, but you can have points docked for playing it safe. Still an iconic look you.
RELATED: G-Star Raw Embraces The Future of AI With New Looks
Our favourites. Available now at Nike.com
10. Tinashe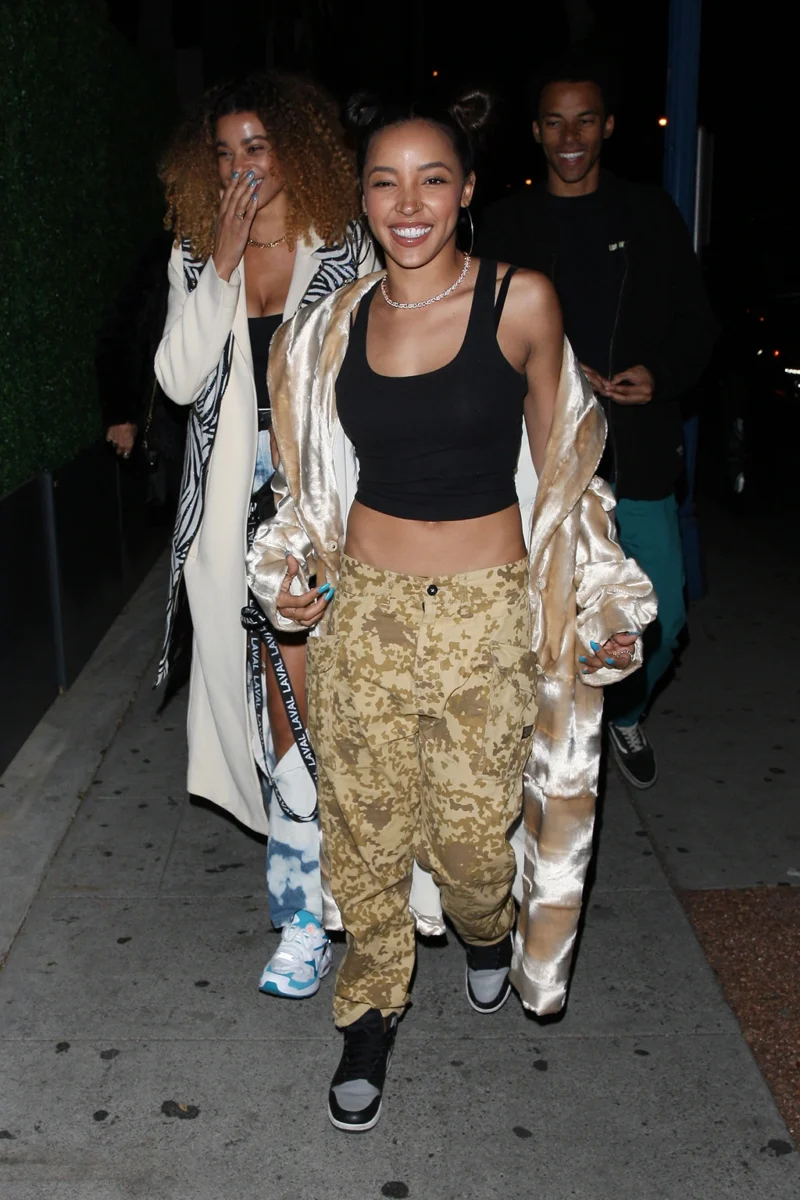 American singer Tinashe is no stranger to setting a few trends in her time, and she was seen in some classic Nike Air Force 1s with a black and grey colourway. The only part of her outfit that matched her black tank top, paired with a gold or beige long satiny coat and some brown cargo pants. Overall, the grey stood out a little, but her outfit was cohesive.
9. Kanye West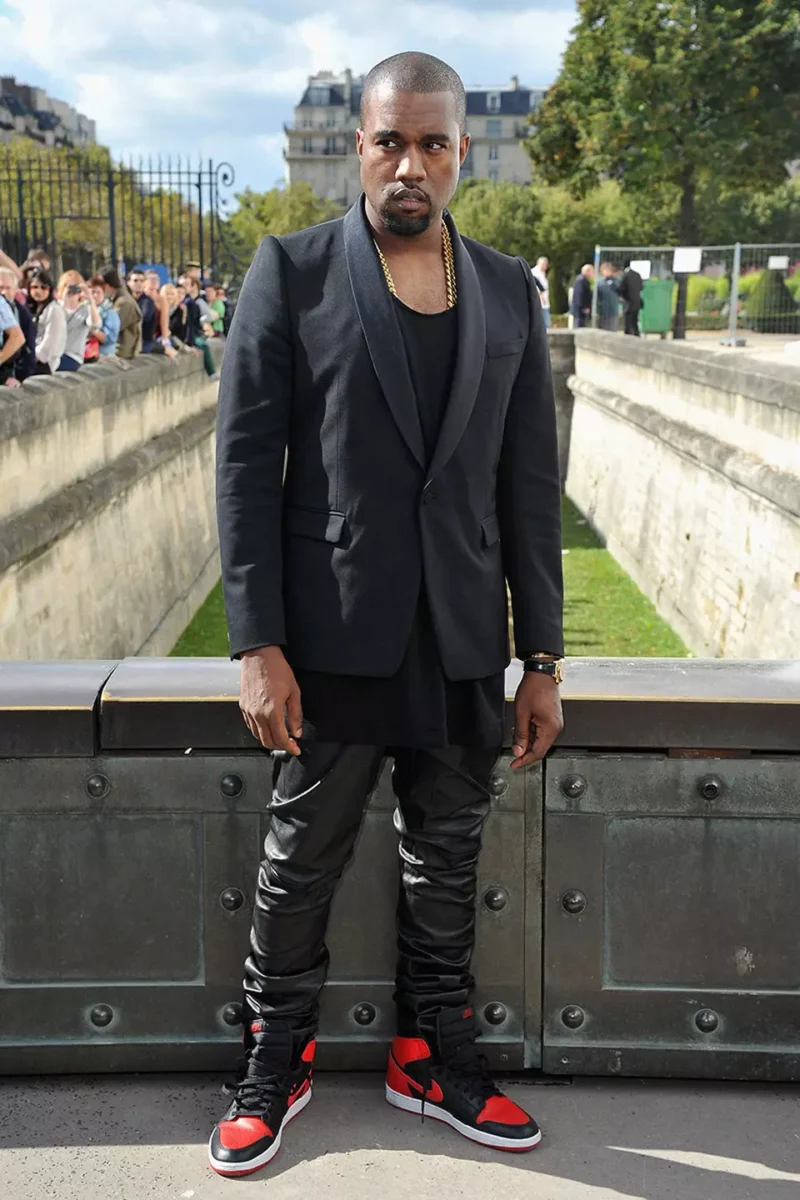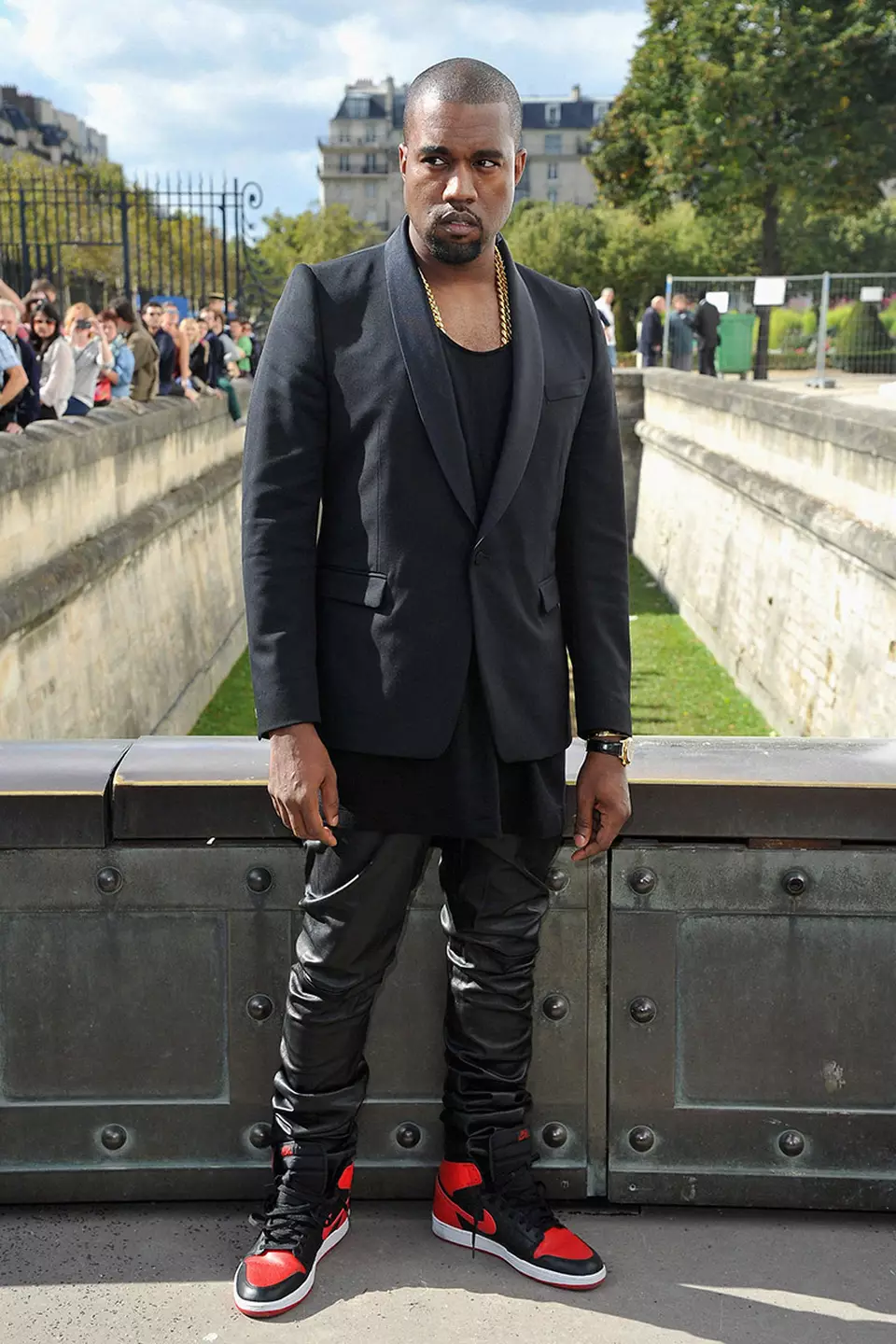 Before Ye had his deal with Yeezy and his falling out, he wasn't a stranger to wearing some Air Jordans. He was seen wearing a classic pair of black and red Nike Air Jordan 1s and an all-black outfit, including black leather pants, a black shirt and a black blazer. He was even sporting a gold chain and a black and gold watch. Again, he was pretty tame with a black-on-black ensemble. Still, his outfit took the sneakers and made them look dressy and elevated.
8. Rihanna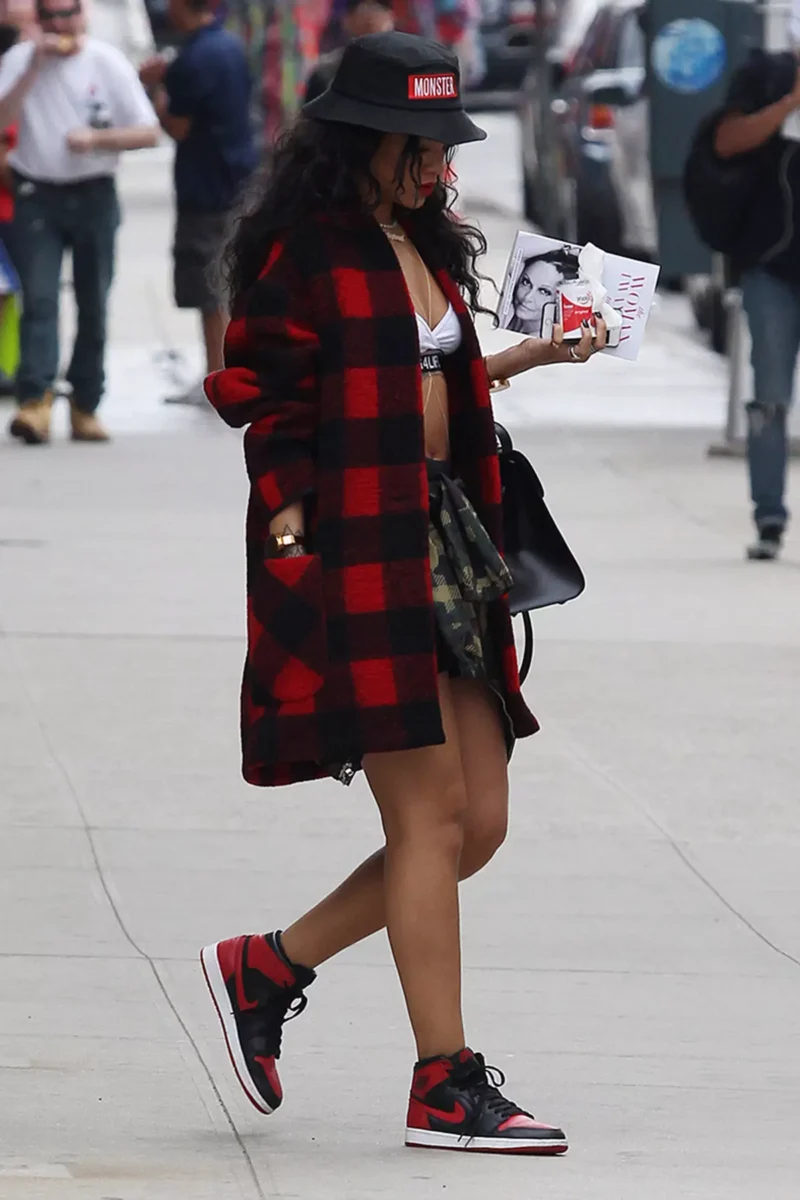 Once again, sporting the red and black Nike Air Jordan 1s. You will see them showing up a few times on this list, and it's interesting to see how the different celebs choose to put them together. What set Riri a bit above Ye is that she didn't just play it safe and wear a bunch of black with her sneakers but really played off the accent colour of red. She paired her sneakers with a matching black and red plaid jacket and her black and red MONSTER hat, making the outfit a much more dominant colour. Rihanna is always a style icon.
RELATED: Celebrate International Women's Day With The Air Jordan 1 Low
7. Dave Mustaine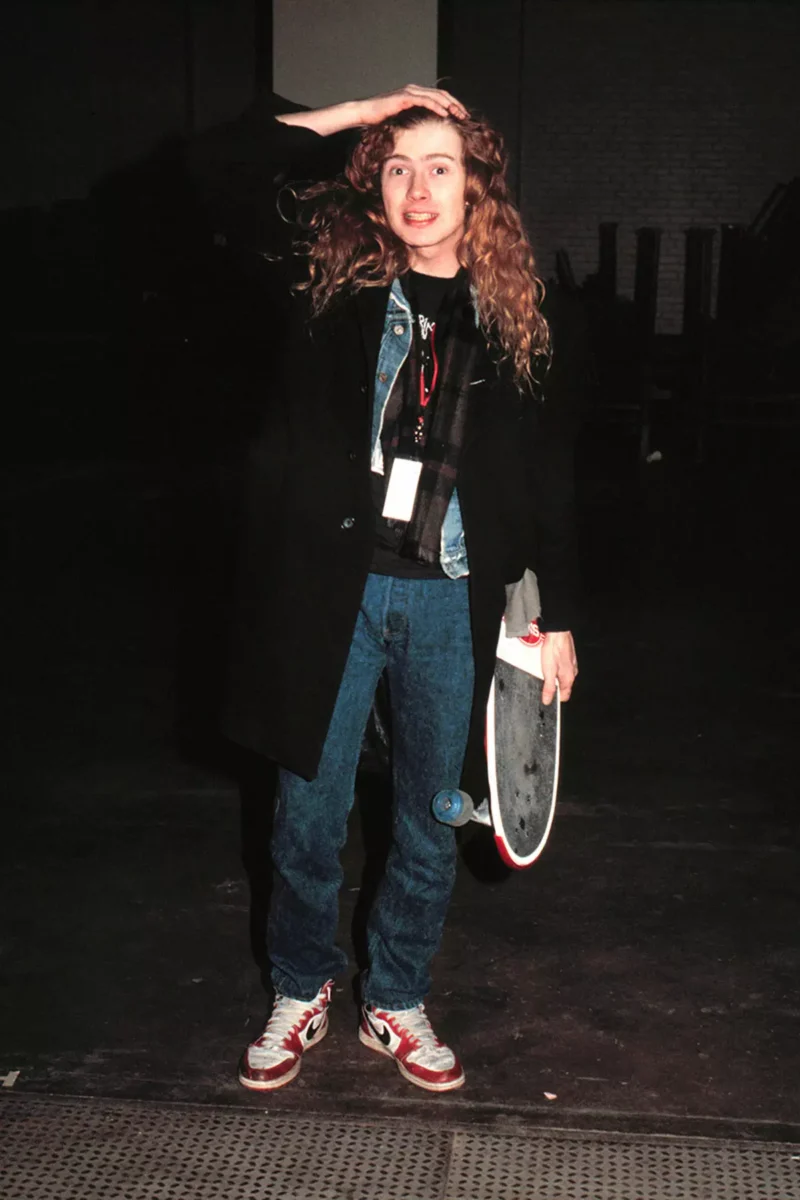 This time we have white and red Nike Air Jordan on the frontrunner of Megadeth, paired with dark jeans and a denim vest over a black shirt and paired with a black coat. The white of the sneakers really pops against the dark backdrop of the rest of his outfit, and the black swoosh of his sneakers also pairs well with the dark ensemble.
6. Odell Beckham Jr.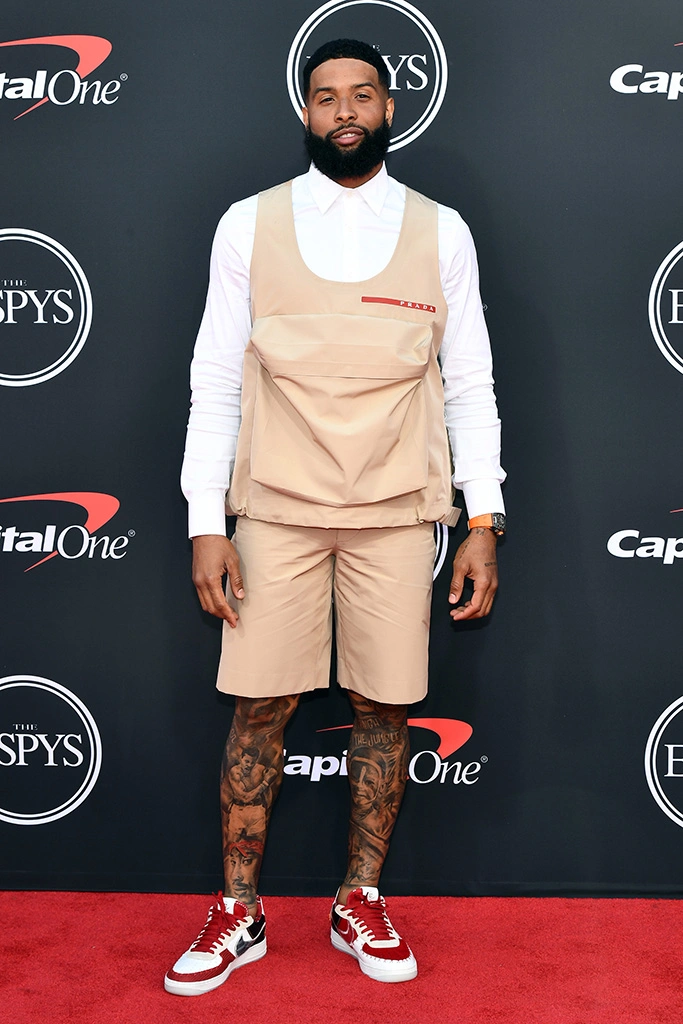 These are a cheat because they aren't just any Nike Air Force 1, but ones that have been customized by Shoe Surgeon to be one of a kind, and they literally are, with each shoe being the opposite colourway of its pair. It looks pretty good with the tan Prada outfit he wore on the red carpet. Still, he gets more points for this one because the sneakers look great with his tattoos, which are exposed thanks to his outfit choice. Good choices were made with this one.
5. Mark Wahlberg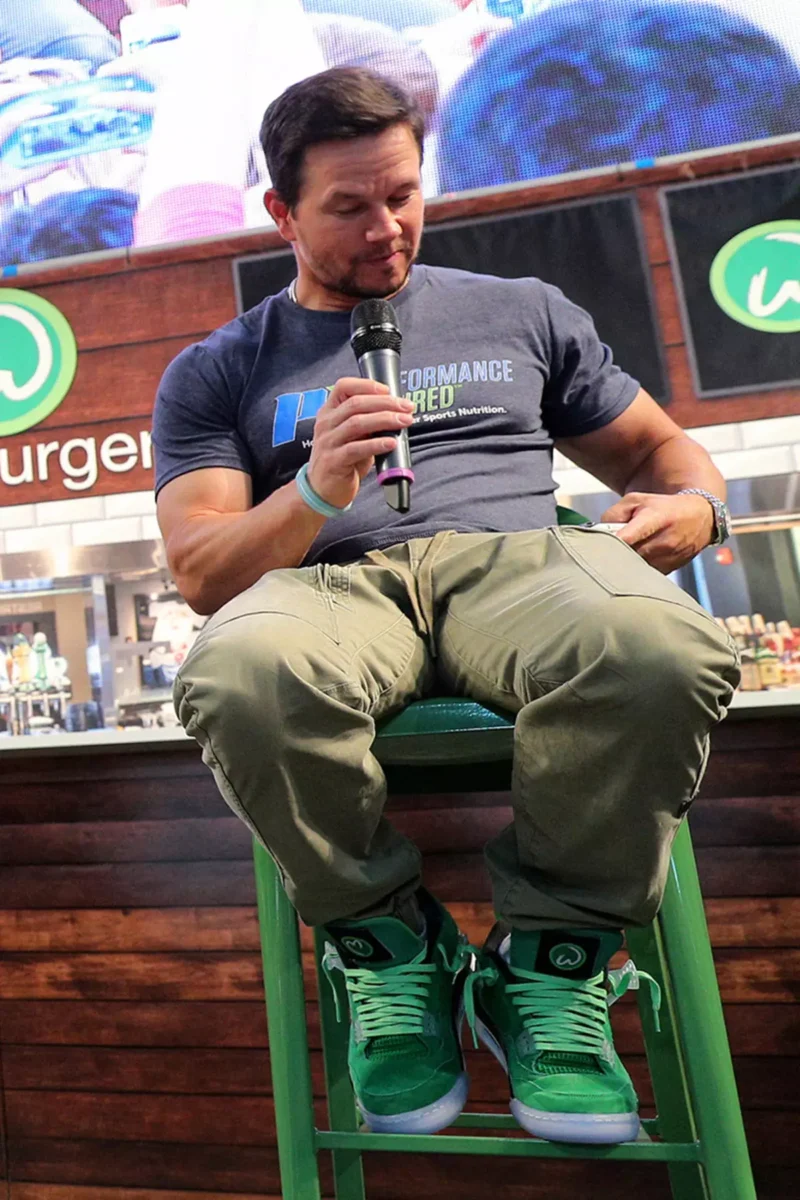 No, he isn't just this high up on the list because he is wearing his own collaboration, although you will find a few of those the higher up on the list we go. He is wearing a pair of Nike Air Jordan 4 "Wahlburgers" PE, inspired by his fast-food chain. He paired them with greenish-brown khaki joggers and a dark blue shirt for a relaxed but sophisticated look at a press event for his fast-food chain.
4. Ben Affleck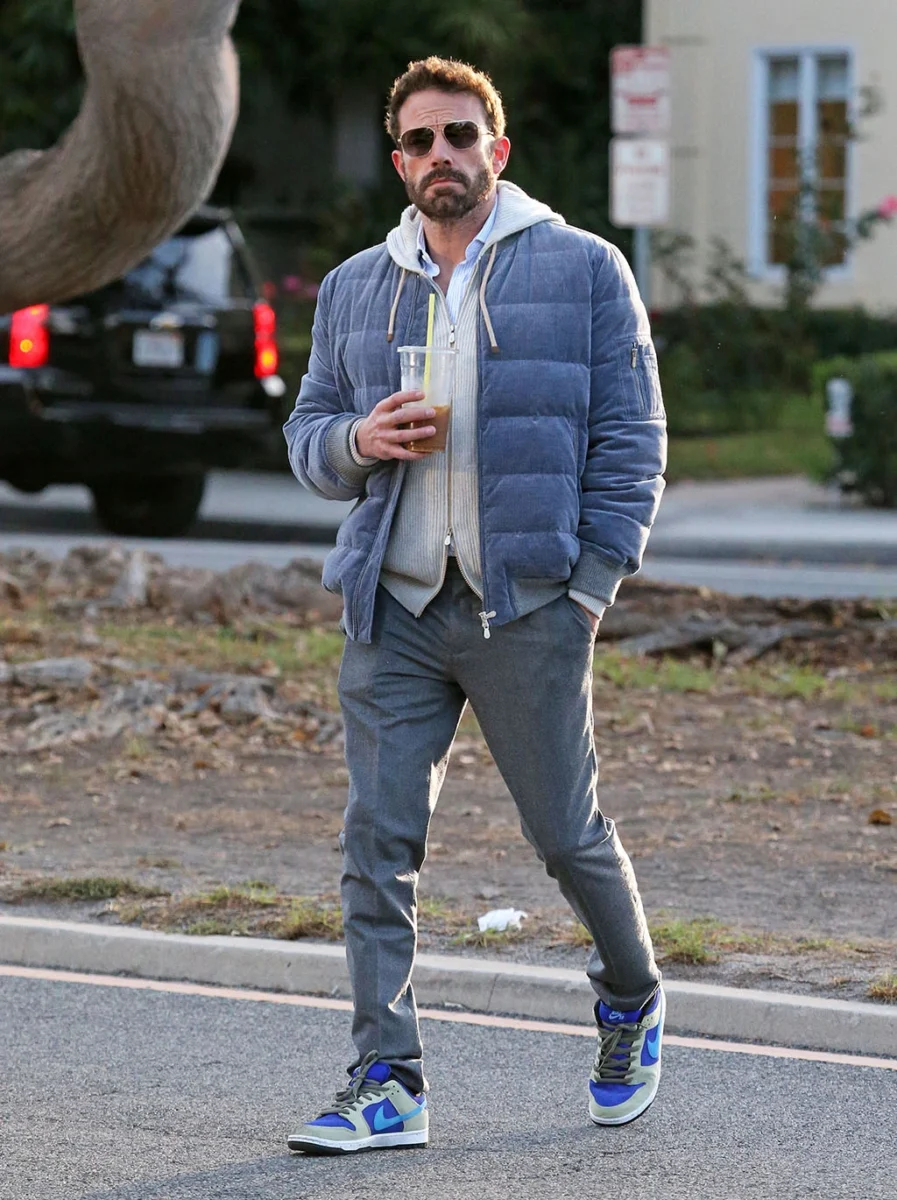 You wouldn't expect to see the ex-Batman actor so high on this list. Still, he was rocking his dark blue and grey Nike Air Force 1s with a really cohesive look that drew attention to the sneakers thanks to the light gradient effect of his full blue and grey outfit. The cohesiveness puts him high on the list, and the fact that the sneakers are both the focal point of the outfit but doesn't play things too safe with just one colour.
RELATED: MJ Signed Air Jordan XIII At Auction For $4 Million
3. Justin Timberlake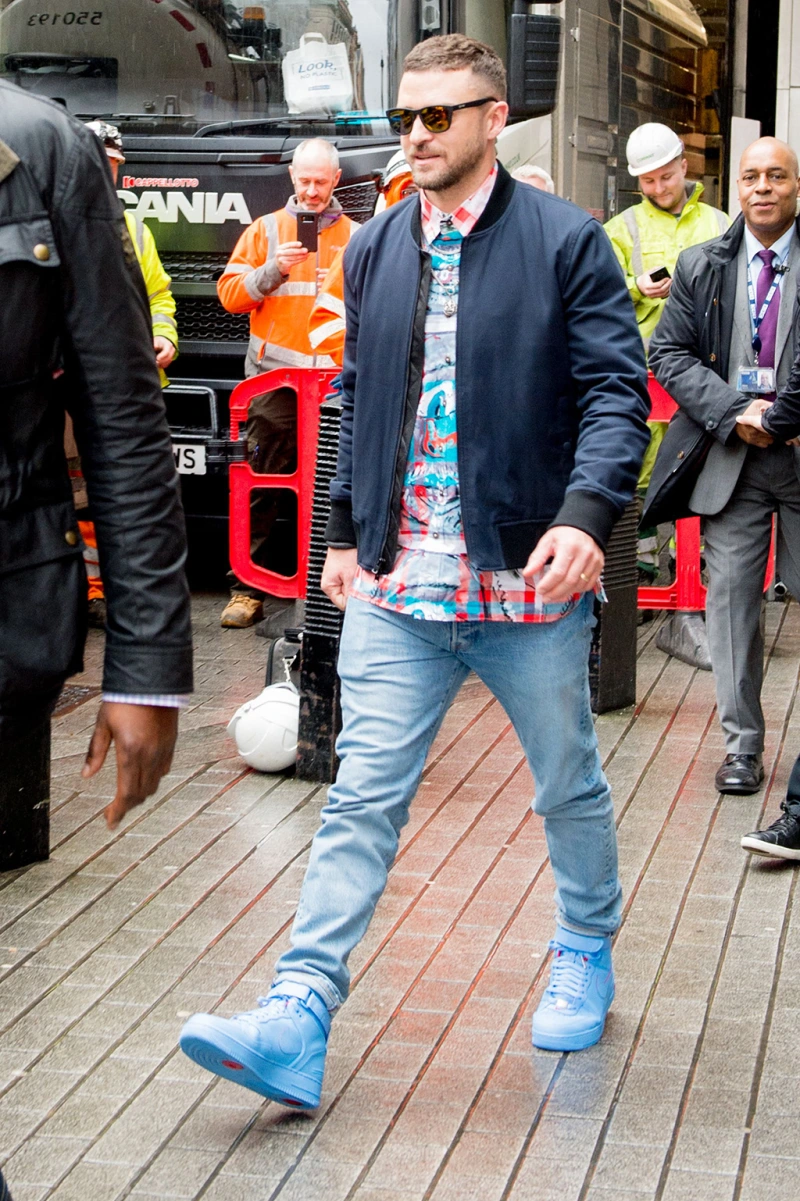 These limited-edition Don C x Nike Air Force 1 High sneakers in light blue are stunning in this outfit. He paired them with light blue jeans, a red and blue button up and a dark blue bomber jacket, almost the opposite of Affleck's outfit. Still, the rocking kicks are clearly the focal point. A solid 8/10 on this one.
2. Jason Sudeikis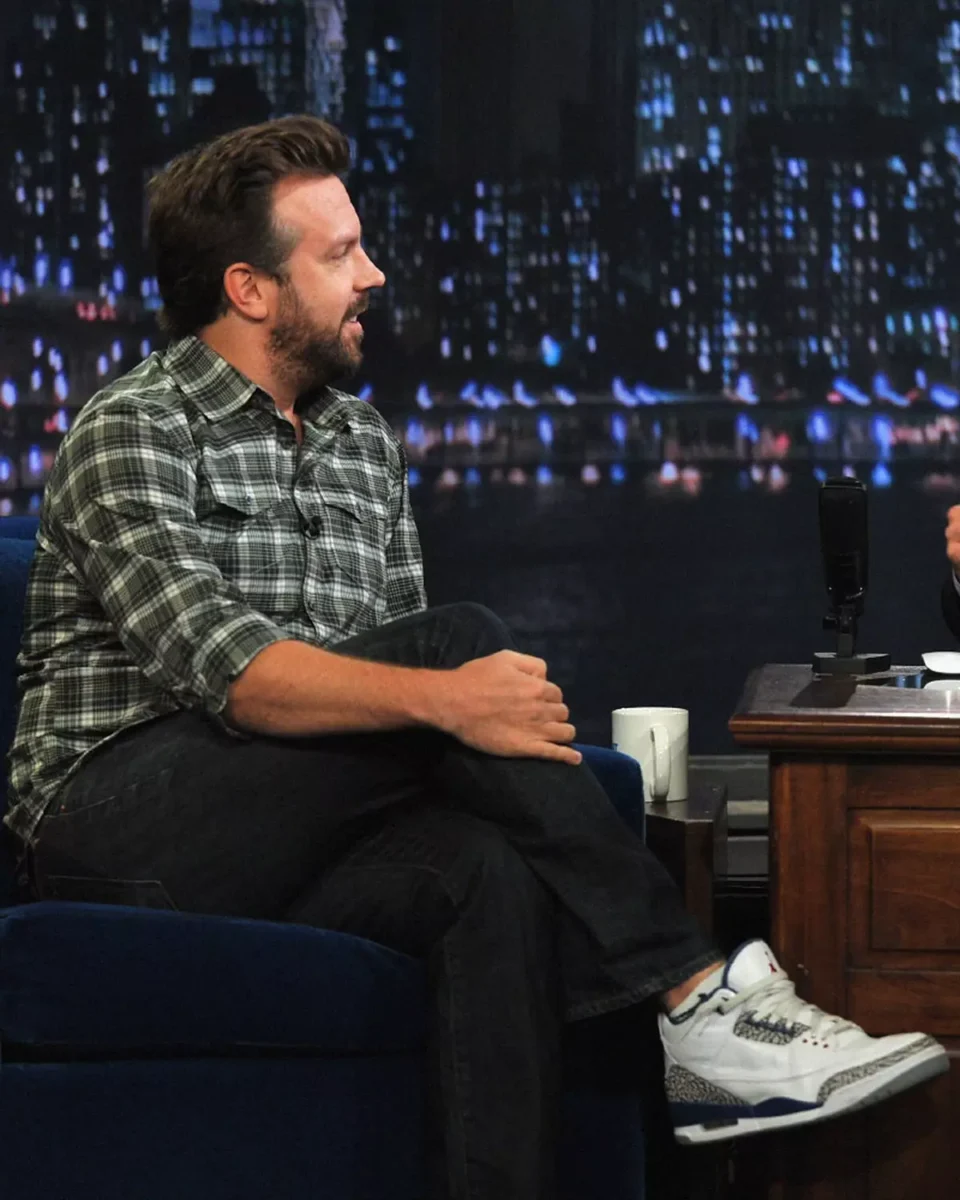 You rarely see the Nike Air Jordan 3 "Black Cement" on a celeb. Still, Sudeikis is a sneakerhead, so it makes sense. He paired his sneakers with some black jeans and a black and white button-up shirt, and although you might think it's safe, the interplay of patterns between the shirt and the sneakers makes for an eye-catching look. This lovely, monochromatic outfit still pays homage to the sneakers.
1. Aleali May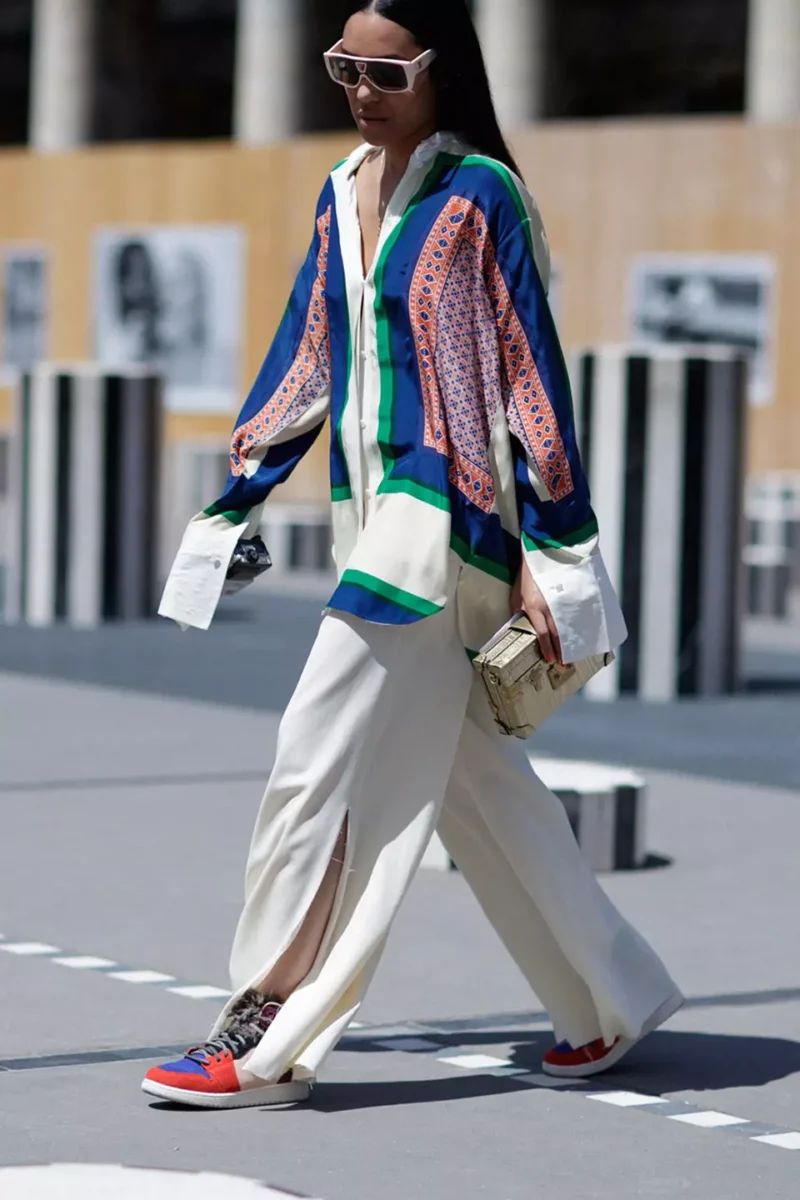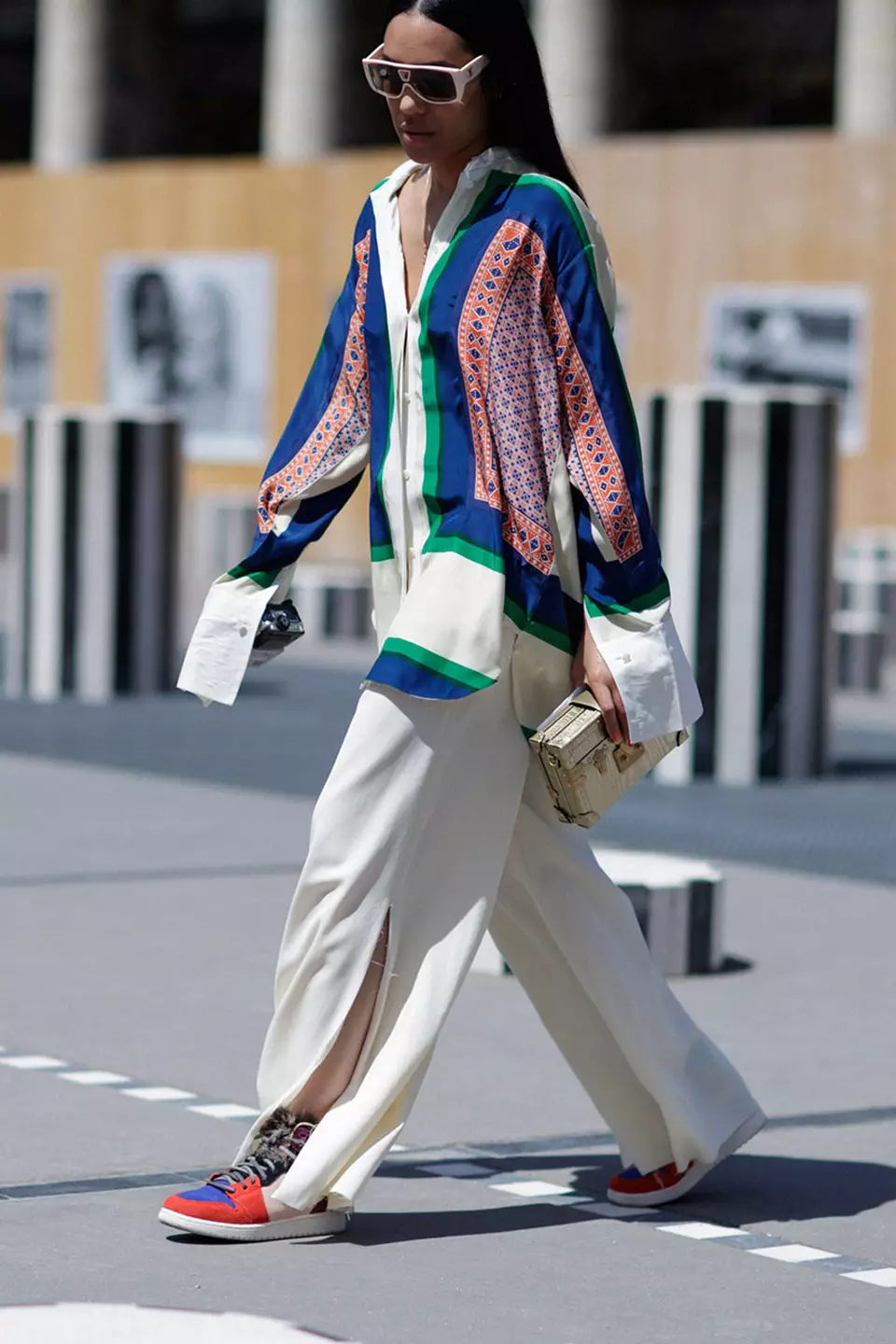 I warned you that you would see another celeb wearing one of their collab items, and it is none other than stylest-turned sneaker designer Aleali May. She is wearing the Aleali May x Nike Air Jordan 1 with tufted fur around the ankle. These extra sneakers are beautifully accented by the loose fit of her outfit. She paired her sneakers with loose-fit white pants with slits in the legs to show off the sneakers and a loose-fit white, green, blue and pink patterned shirt. The colours perfectly matched the sneakers, and it's no wonder the ensemble got her to the top of the list.
RELATED: Nike Will Let Lucky Users Design Virtual Sneakers
Which celebrities do you think styled their Nike sneakers the best?