In a landscape where trends come and go like wisps of smoke, Tupac Shakur—better known as 2Pac—carves out an everlasting niche, etching his mark not only on the rap game but in the style chronicles of our time. This lyrical luminary was no slouch when it came to fashion: his wardrobe was an avant-garde tableau, an embodiment of street swagger that transcended beyond the mic. It's no surprise then that the sneakers 2Pac wore have become the stuff of legend.
RELATED: NASCAR Driver Denny Hamlin Gets A FedEx Air Jordan 1 Sneaker
Before influencers littered our Instagram feeds and artists became their own brand ambassadors, Tupac was the originator—curating a style lexicon that married ink and bling, an iridescent mash-up that became emblematic of his era. From gold-laden Versace to that trademark nose ring, his sartorial sense was a dynamic visual composition, and his sneaker rotation was no mere afterthought.
1. Nike Air Max 90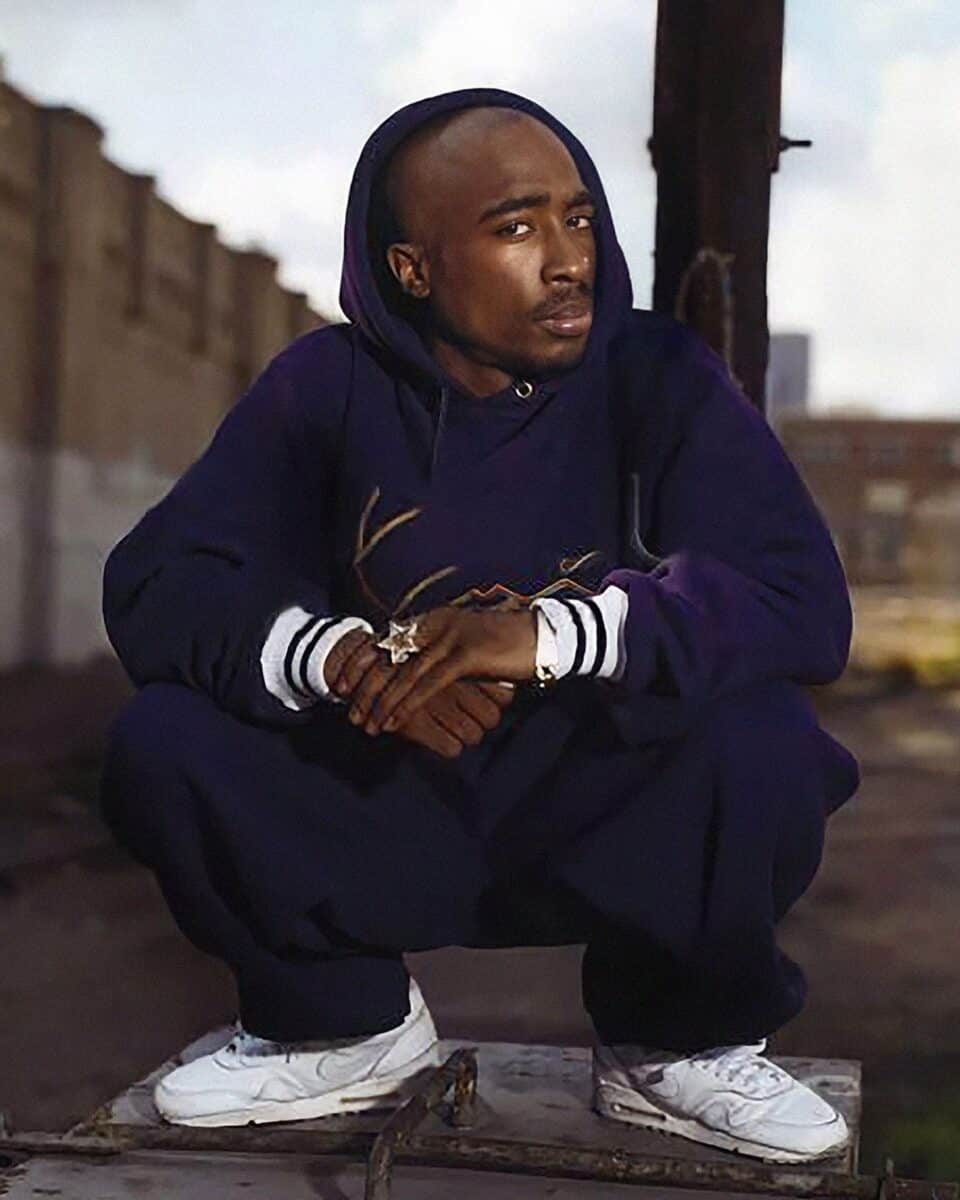 Take a trip back to 1991—2Pac's groundbreaking video for "Trapped," off his debut opus "2Pacalypse Now." Despite the pixelated footage, eagle-eyed viewers would spot what looked like a pair of Nike Air Max 90 sneakers. Introduced just a year prior, these sneakers spoke volumes of 2Pac's forward-thinking fashion ethos.
2. Nike Air Force 180
Fast forward to Poetic Justice, the film where 2Pac played Lucky and fell head over heels for Janet Jackson. In this reel, it's hard to overlook those Nike Air Force 180s—sneakers that were also strutted by NBA luminary Charles Barkley. It's a sartorial nexus, connecting hoops and hip-hop, that encapsulates the aesthetic dynamism of the '90s.
3. Nike Air Flight '89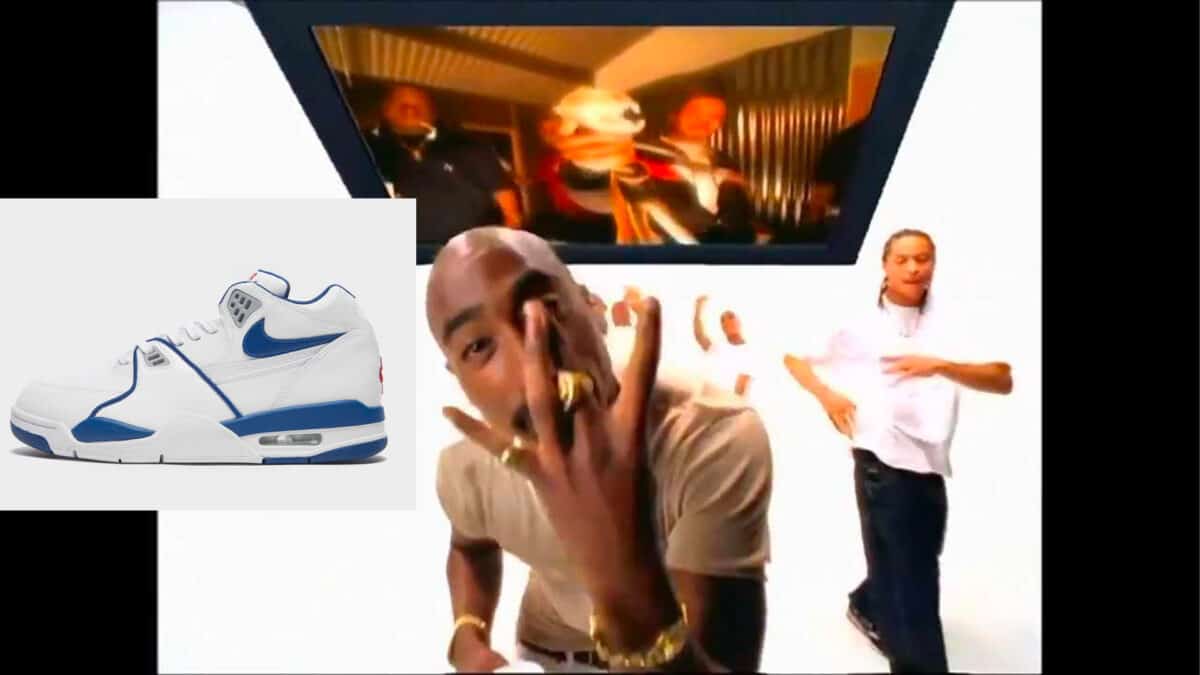 In the midst of a seismic rap rift, "Hit 'Em Up" emerged as the rap equivalent of a mushroom cloud. While the diss track's lyrics pulled no punches, 2Pac's sneaker game was a low-key affair. The video showcased the rapper in Nike Air Flight '89s—a silhouette often eclipsed by its cousin, the ubiquitous Air Jordan 4s.
RELATED: Famous Rappers And The Sneaker Partnerships That Could Have Been
Our favourites. Available now at Nike.com
4. Fila Grant Hill II 96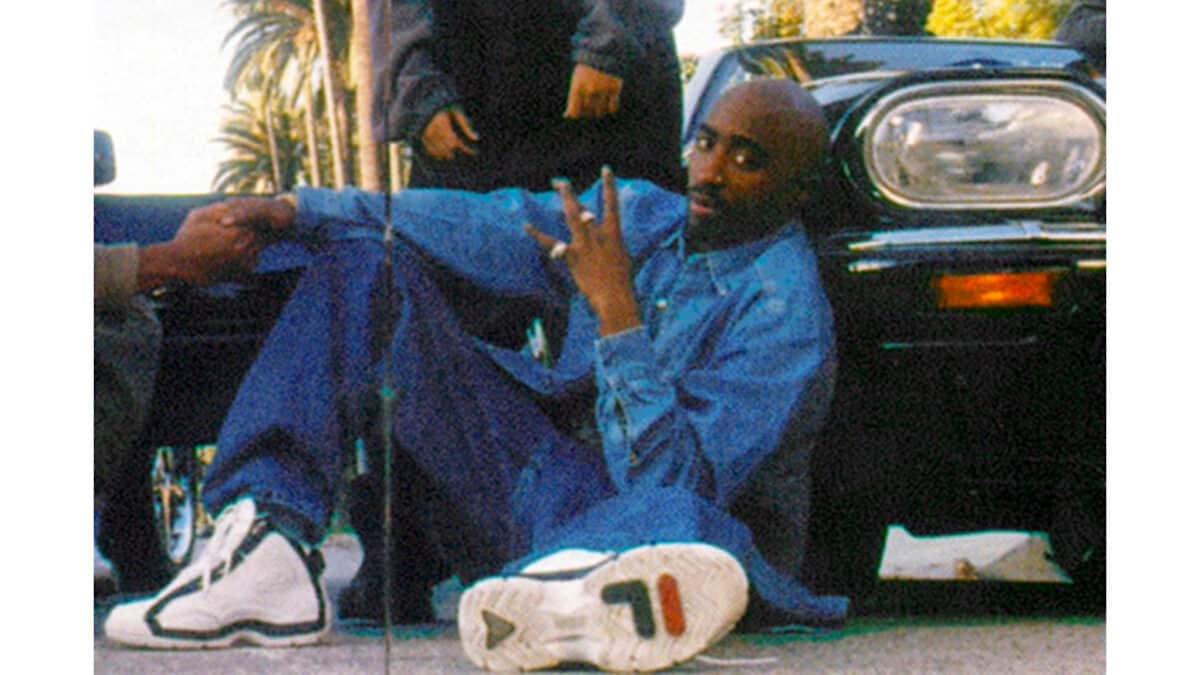 The annals of hip-hop iconography aren't complete without referencing "All Eyez on Me"—particularly the cover art where 2Pac flexed in Fila Grant Hill II 96 sneakers. A gift from NBA legend Grant Hill, these kicks made a defining appearance at the apex of Tupac's career, lensed by acclaimed photographer Michael Miller.
5. Air Jordan 9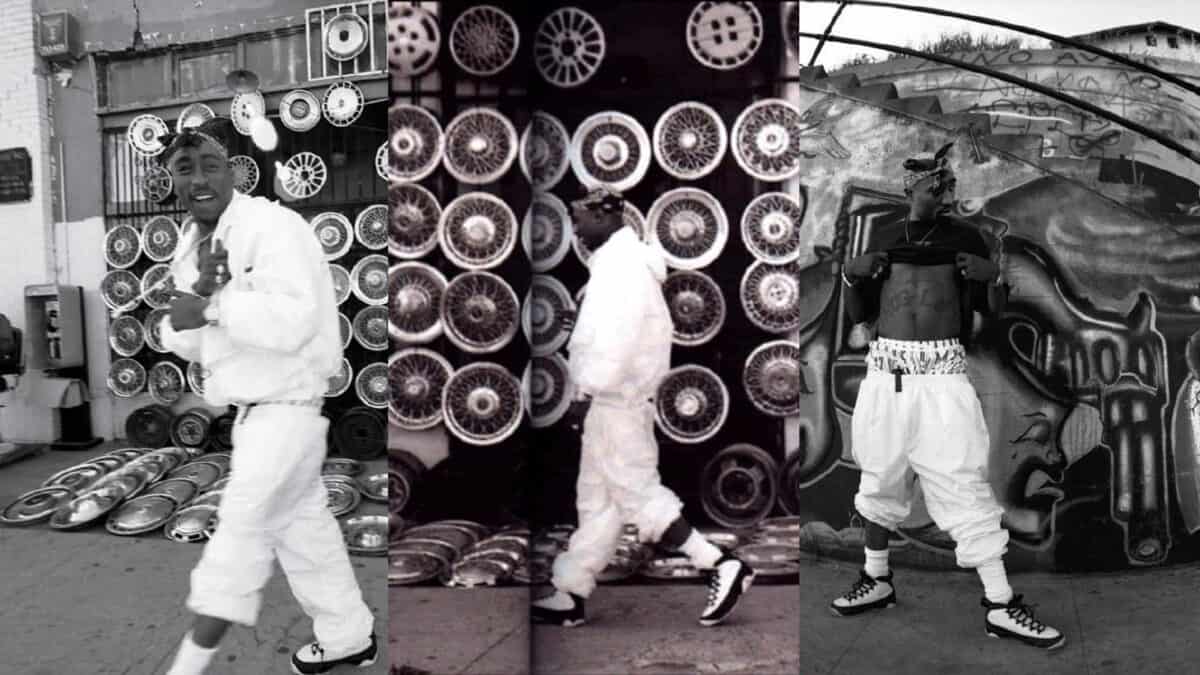 Speaking of Miller, the lensman also captured 2Pac sporting Air Jordan 9s—creations by Tinker Hatfield that were more than just kicks. They were a global passport featuring a polyglot of inscriptions on the sole, akin to Tupac's wide-reaching appeal.
6. Fila FX-100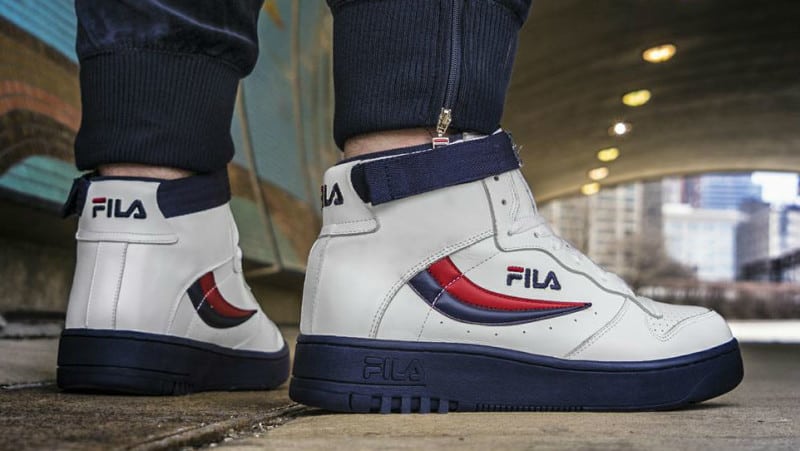 Tupac was also seen donning the Fila FX-100, particularly around the time he dropped the socially aware track "Keep Ya Head Up." These sneakers were more than just feet candy—they were an epitome of the era's hip-hop ethos.
7. Timberland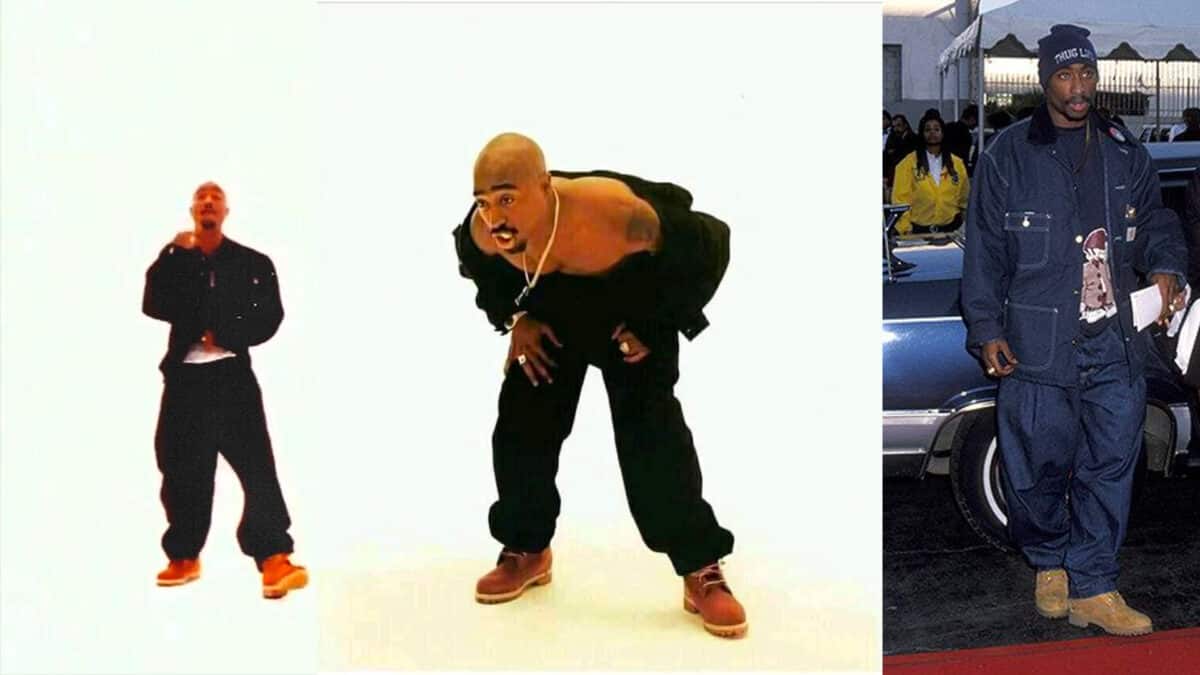 And let's not forget the Timberland boots—those cultural landmarks synonymous with Tupac's persona. Whether it was in videos, live gigs, or even his Coachella hologram, these boots were a testament to Tupac's immutable style.
RELATED: Timberland's "Hip Hop Royalty" Boots Pay Homage to the Genre
2Pac's sneakers serve as more than just stylistic footnotes. They're historic markers, the sinew connecting a life punctuated by lyrical brilliance and real-world vicissitudes. As we continue to unpack the enigma that is Tupac Shakur, let's not forget to pay homage to the indelible fashion legacy he leaves behind—a legacy stitched in both rhyme and rubber.
Since Tupac's untimely departure in '96, the world has yet to find a replacement. With over 75 million albums sold globally and a Rock and Roll Hall of Fame induction to his name, his cultural resonance shows no signs of waning. As for the kicks? They endure, not just as coveted relics but as enduring monuments to a spirit that was, and remains, truly unbreakable.
Tell us, what are your favourite 2Pac sneakers?
Source: @NachoAverageFinds