We've done the research. These are the best and most popular Nike Air Jordan 8 Retro sneakers of all time. Discover the classic colourways and limited editions in this comprehensive guide of the Jordan Brand's AJ8 basketball shoe.
RELATED: The 15 Best Jordan 7 Retro Sneakers Of All Time
History
Released by Nike in 1993, the Air Jordan 8 sneakers, a quintessential '90s sneaker which had a very unique design with bold straps (two cross-straps over the laces) and graphic detailing, marked the end of the first era of Michael Jordan's career and the sneaker line. Had the NBA star not returned to the court in 1995 after a two-year stint in Minor League Baseball, Tinker Hatfield's AJ VIII would have been the last and final Air Jordan ever made. Could you even imagine what the sneaker industry would look like if the signature shoes weren't around today? Neither can we.
Still, the Air Jordan 8 sneakers (which don't carry Nike's shoosh logo) left a huge mark on the industry when they were released in 3 distinct colourways, Chicago Bulls "Home," All-Star "Aqua" and Bulls "Playoff" editions. They were a lot more sporty than previous releases and focused on giving athletes (especially basketball players) an edge on the court. This was reinforced with the fact that Michael Jordan became the first player ever to capture MVP in three consecutive Finals.
Surprisingly, it wasn't until 10 years later that the Jordan 8 sneakers were retroed for the first time.
RELATED: The 10 Best Jordan 6 Retro Sneakers Of All Time
Here is our list of the best Air Jordan Retro 8 sneakers of all time.
Our favourites. Available now at Nike.com
1. Air Jordan 8 Retro "Championship Trophy"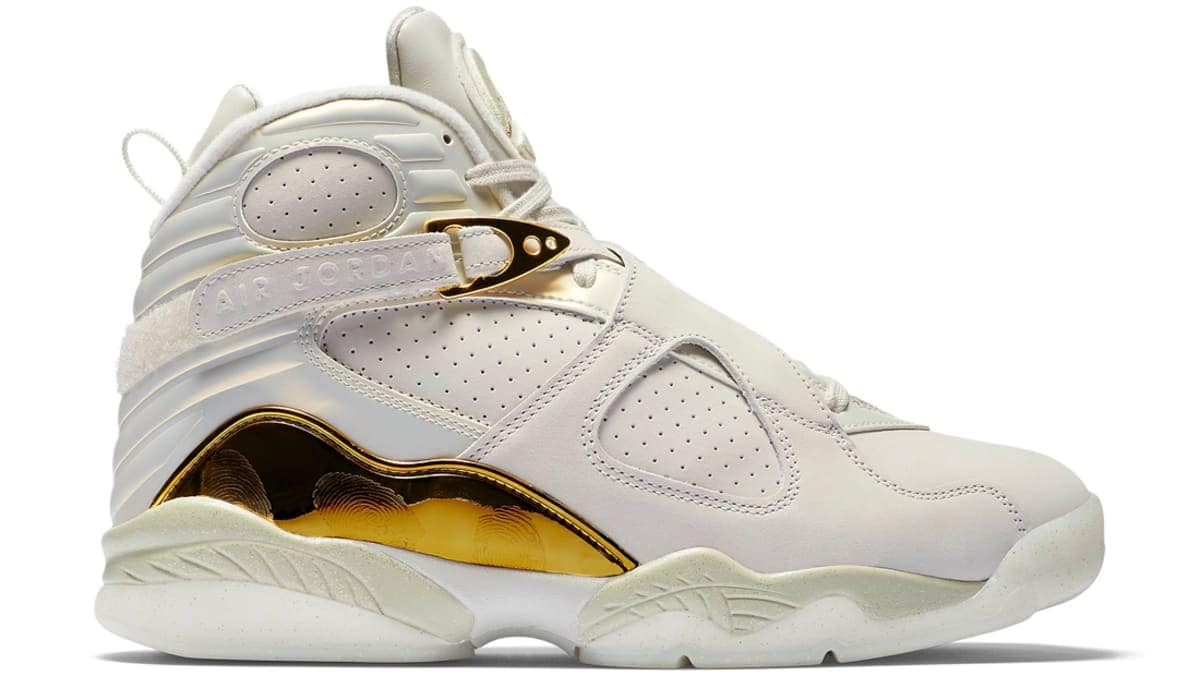 Nike and the Jordan Brand commemorated Michael Jordan's last championship from his first three-peat with the release of a special sneaker called the Air Jordan 8 Retro "Championship Trophy." These Air Jordan sneakers feature a striking balance between a mix of light bone with metallic gold accents. This gives these jays a premium look and feel. If that wasn't enough, the beautiful design is completed with a thumbprint on the mudguard, which is meant to represent the moment when MJ grabbed the championship trophy.
2. Air Jordan 8 Retro DB "Doernbecher"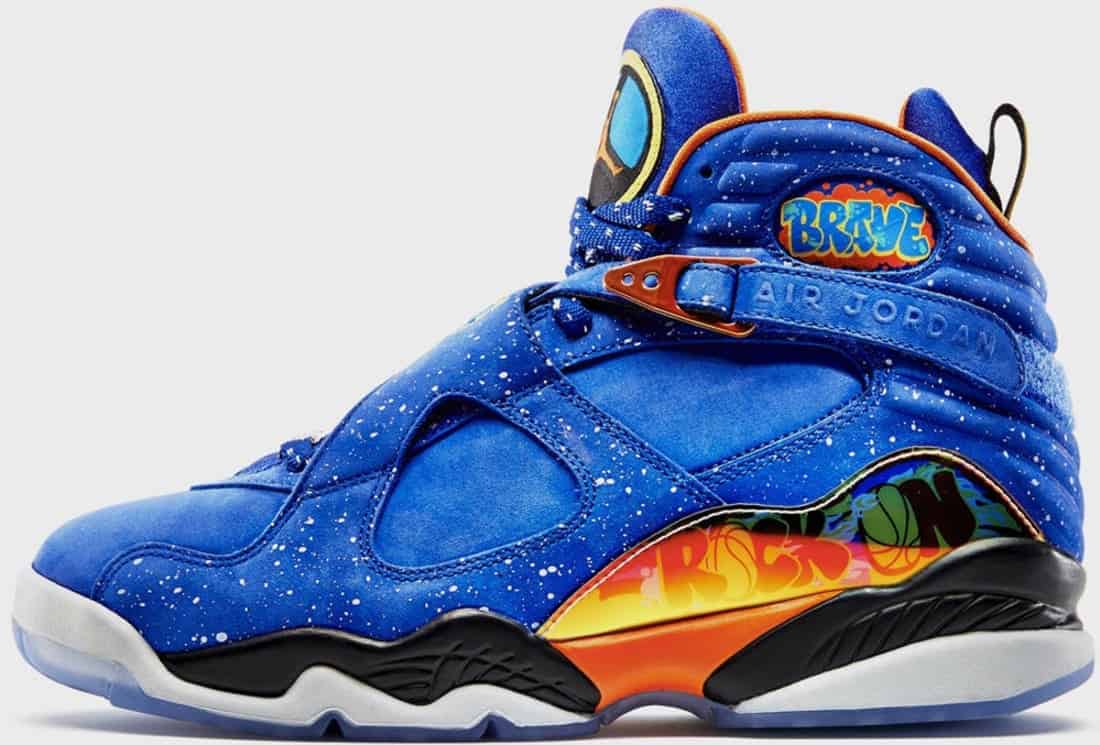 Like many of the other Air Jordan models featured on this list, the Air Jordan 8 Retro DB "Doernbecher" is a special edition sneaker designed in specifically for a unique collaboration with the Doernbecher Children's Hospital. This unique colourway features a bold and colourful design which mixes blue, red, yellow, and green accents. One of things that makes the Air Jordan 8 Retro DB "Doernbecher" stand out from every other sneaker on this list is the inclusion of a strap on the upper, which is not present in the standard Air Jordan 8 design.
3. Air Jordan 8 Aqua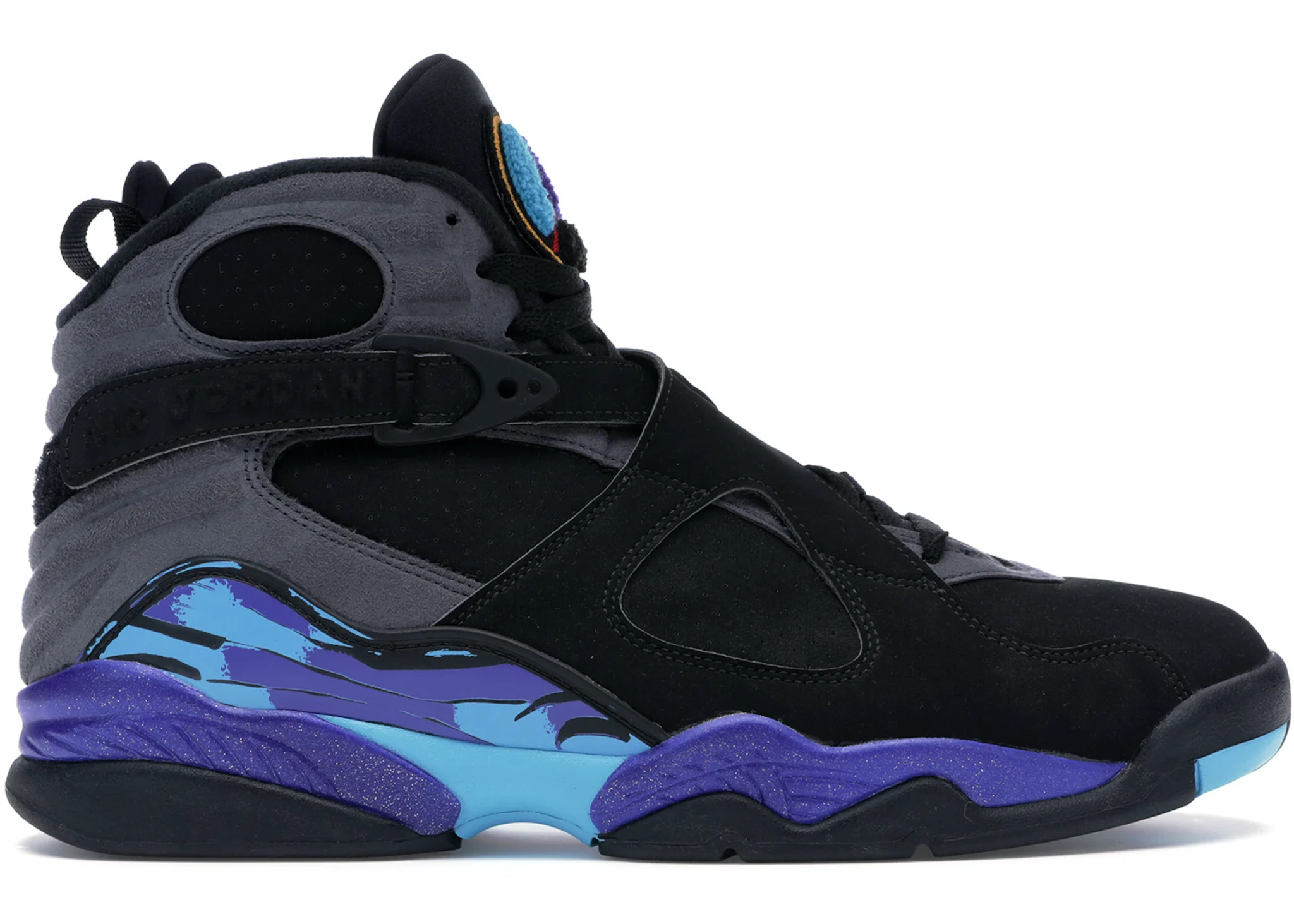 Part of Michael Jordan's signature line with Nike, this 1993 colourway was present during the debut of the Air Jordan 8. With a predominantly black upper with aqua blue and purple accents, the shoe also features a criss-crossing strap design on the upper that provides additional support and lockdown for the foot.
Of course, the Aqua is mroe than just a sneaker. It made history. Michael Jordan wore the sneaker during the 1993 NBA All-Star Game, where he scored 30 points and won his third consecutive All-Star Game MVP award.
Today, the Air Jordan 8 Aqua colorway continues to be talked about in sneaker culture and is still highly sought after amongst sneakerheads.
RELATED: The 20 Best Nike Blazer Colourways
4. Air Jordan 8 Kobe Bryant PE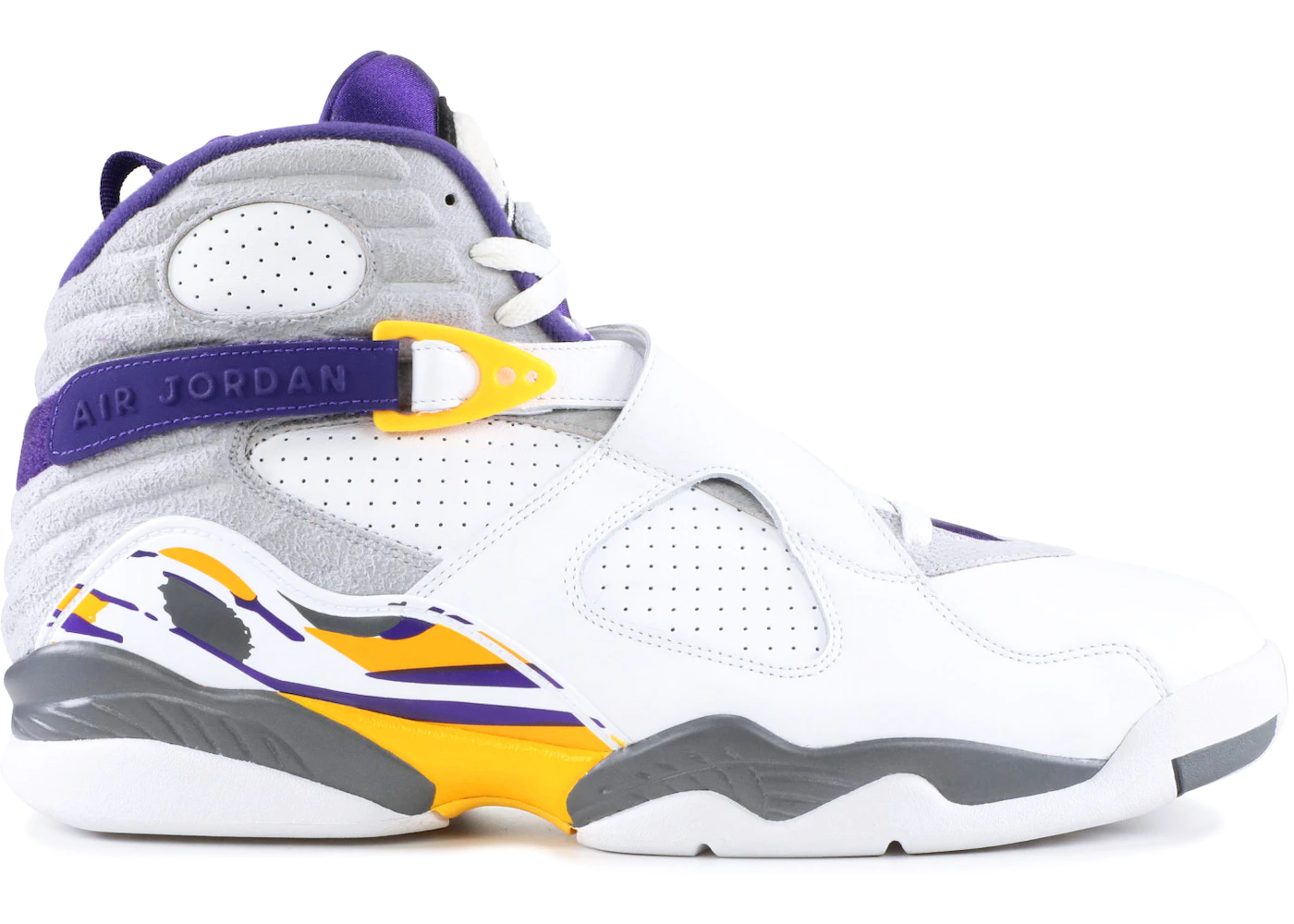 Created in honour of the late Kobe Bryant (Michael Jordan's friend) and to commemorate his 20-year career in the NBA, the Air Jordan 8 Kobe Bryant PE features a predominantly white upper with purple and yellow (gold?) accents — colours associated with Bryant and his former team, the Los Angeles Lakers. It also includes the usual Jumpman branding on the tongue and the undersole.
5. Air Jordan 8 Retro SE Rui Hachimura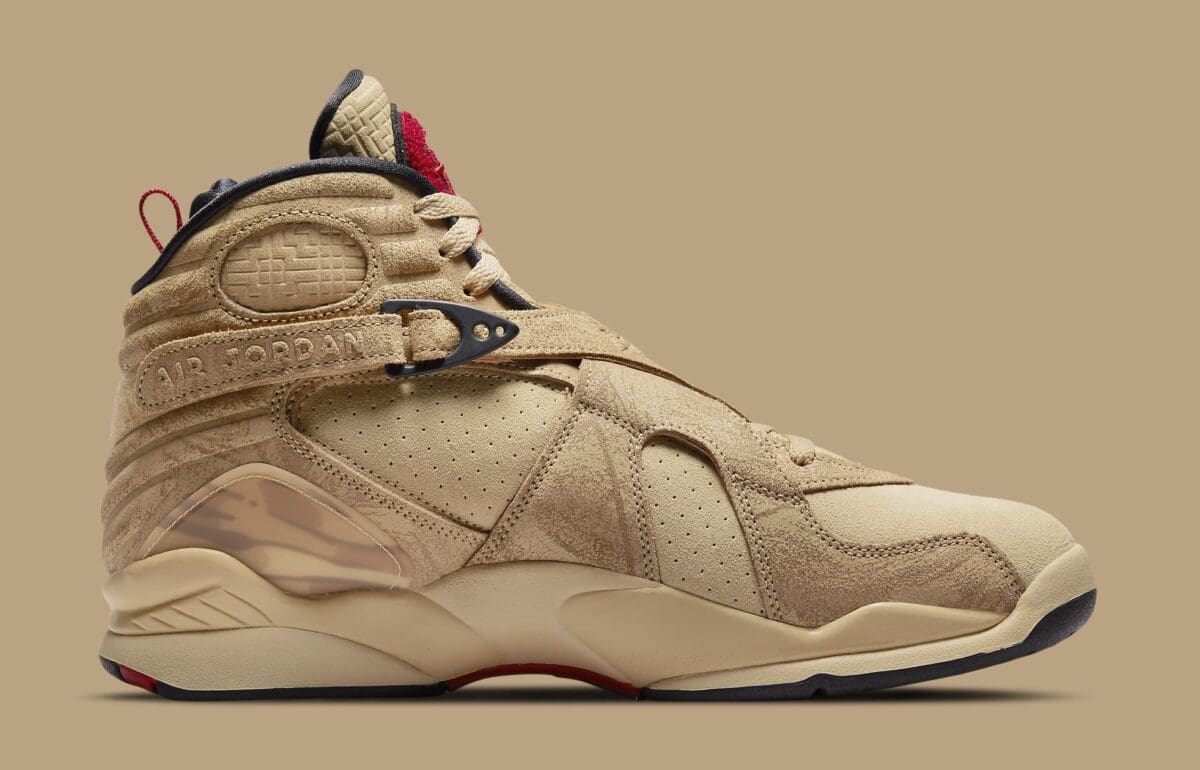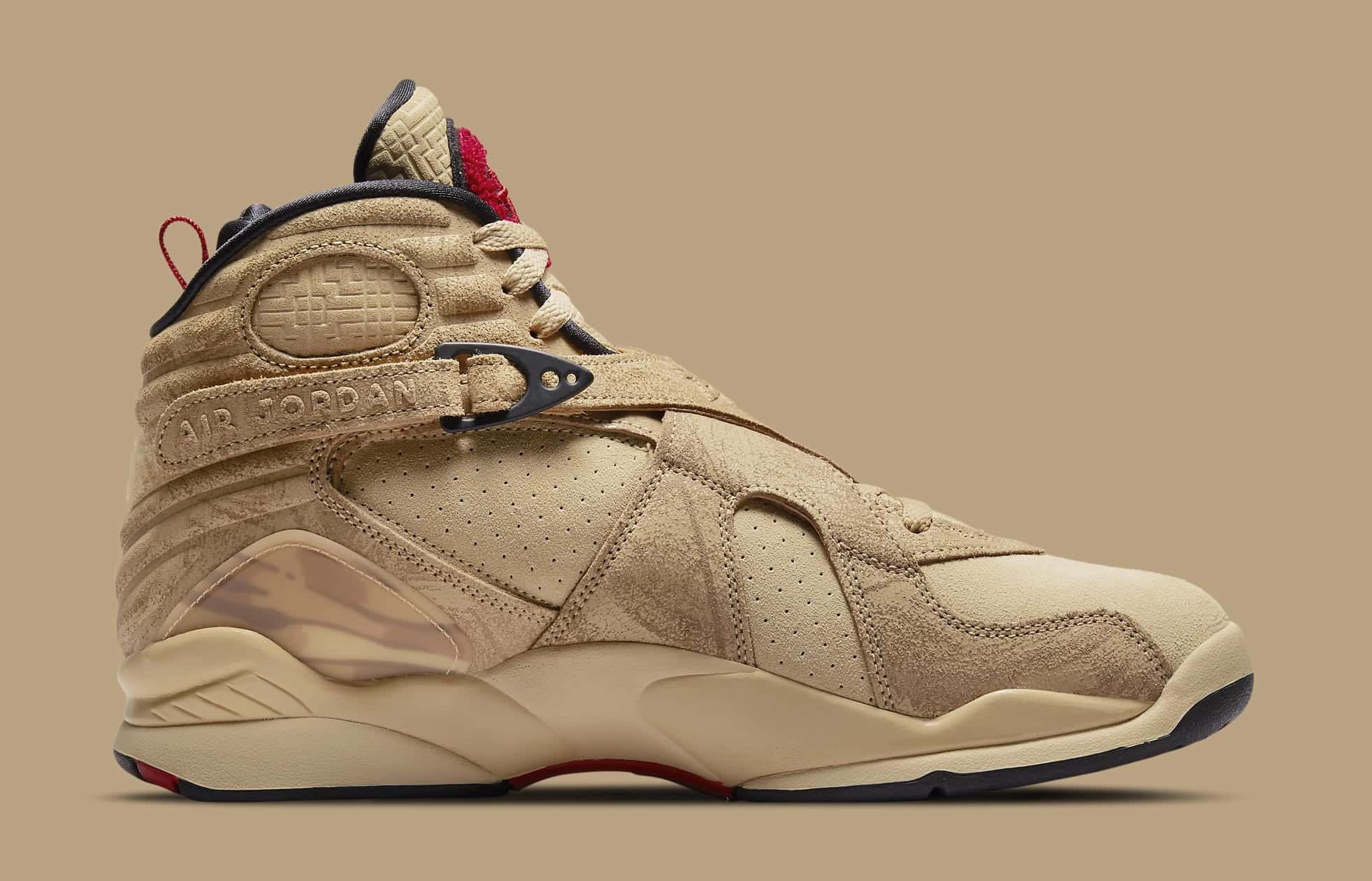 In collaboration with the Washington Wizards forward and Japanese basketball star Rui Hachimura, the sneaker combines elements of Japanese heritage with the iconic AJ8 silhouette. Covered in earth tones from top to bottom, it dons a wheat suede construction — with Japanese characters in red on the tongue. Even the box the sneaker arrives in is adorned with Japanese artwork and serves as a symbol of the growing influence of basketball in Japan. All of this makes a pair of these Jordans really, really cool.
6. Air Jordan 8 Retro LS Pea Pods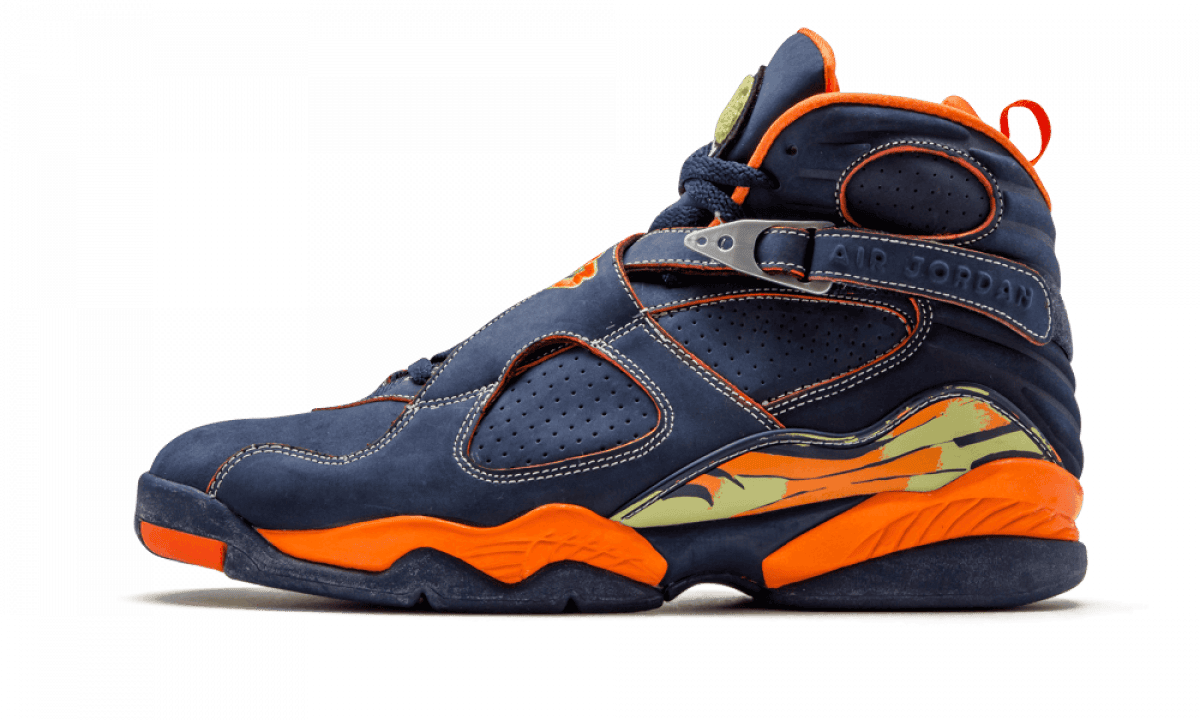 Okay, so this is definitely one of the coolest colourways. With a Midnight Navy nubuck upper, orange trim and contrast stitching throughout, these sneakers are vibrant and fun. If you're a fan of the brand, these should be high on your list of must-haves.
The Air Jordan 8 Retro LS Pea Pods are definitely one of the best Jordan 8 Retro sneakers of all time.
7. Air Jordan 8 "White/Red Orbit" Colorway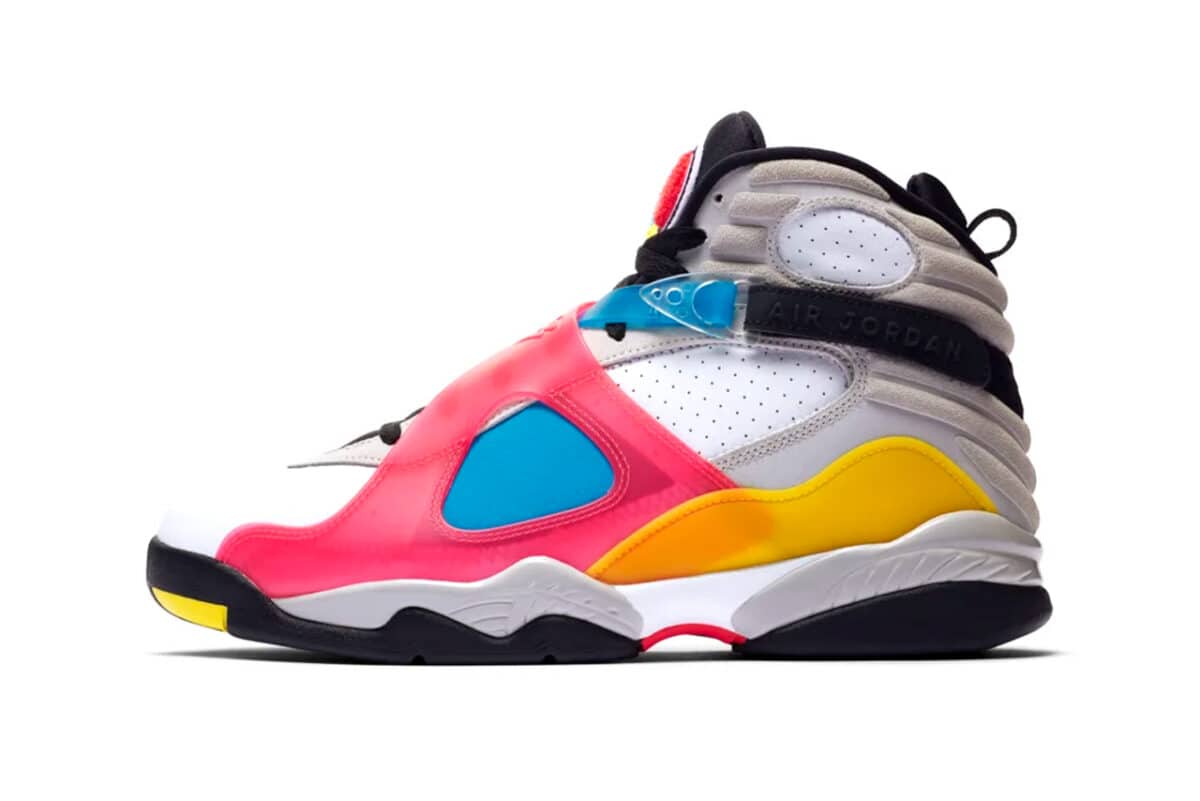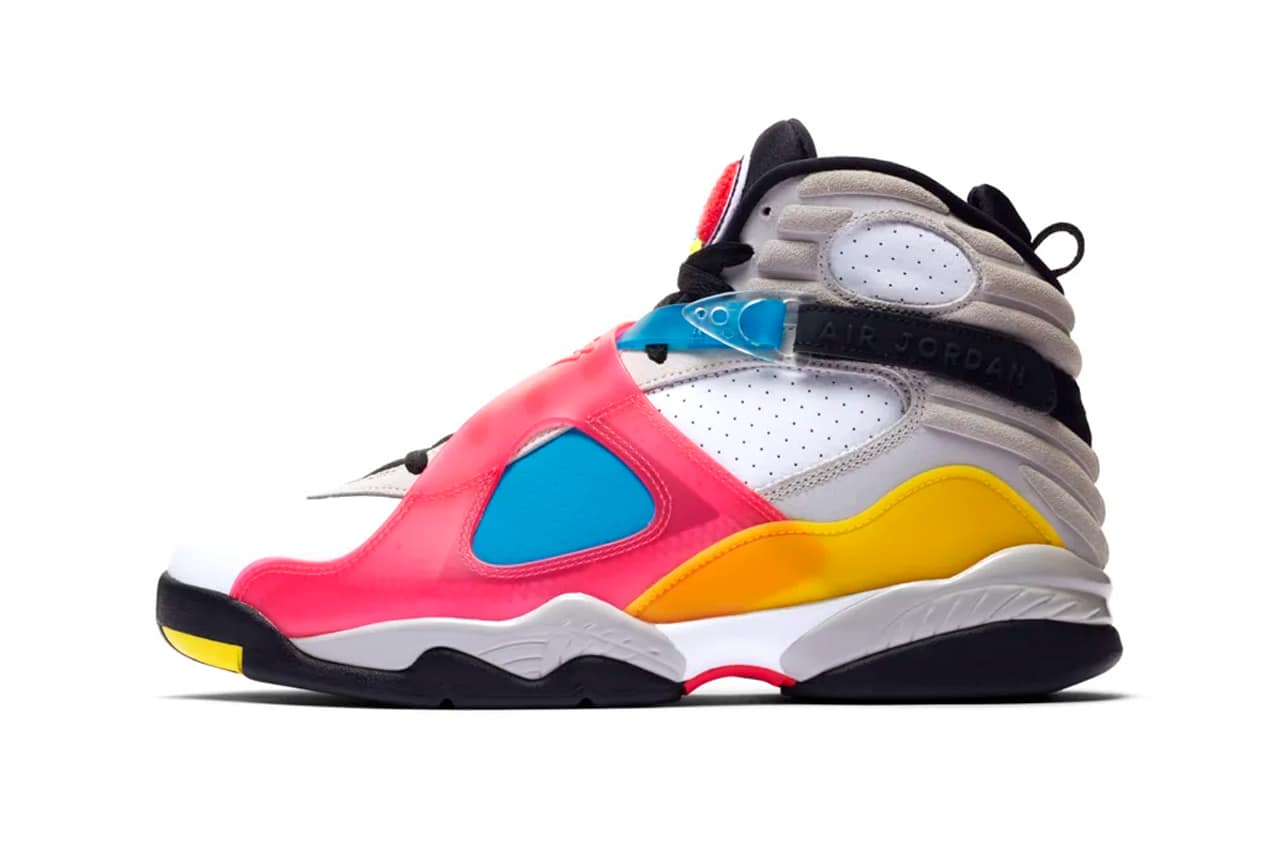 This bold colorway is sure to turn heads on and off the court. According to the release statement in 2019, "the multicolored Air Jordan 8 pays homage to Michael Jordan's championship flair and bold personality". One of the most notable and unique features of the Air Jordan 8 "White/Red Orbit" is the use of many different materials on the sneaker — a mix of leather and synthetic materials.
8. Air Jordan 8 Cool Grey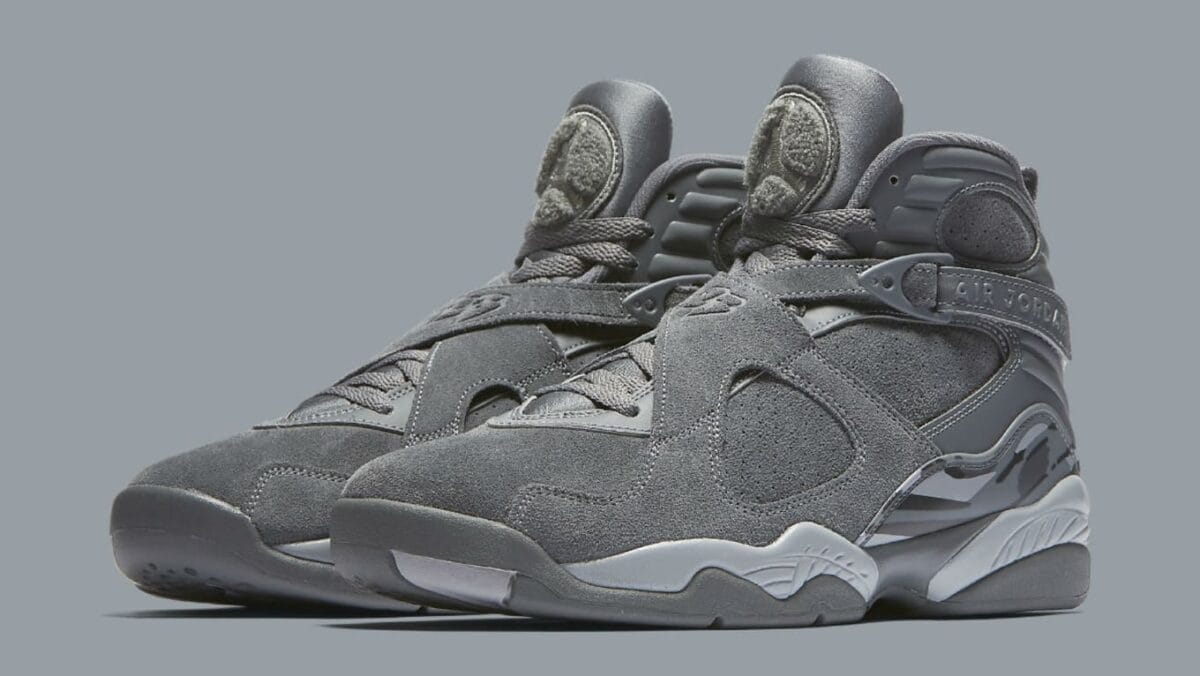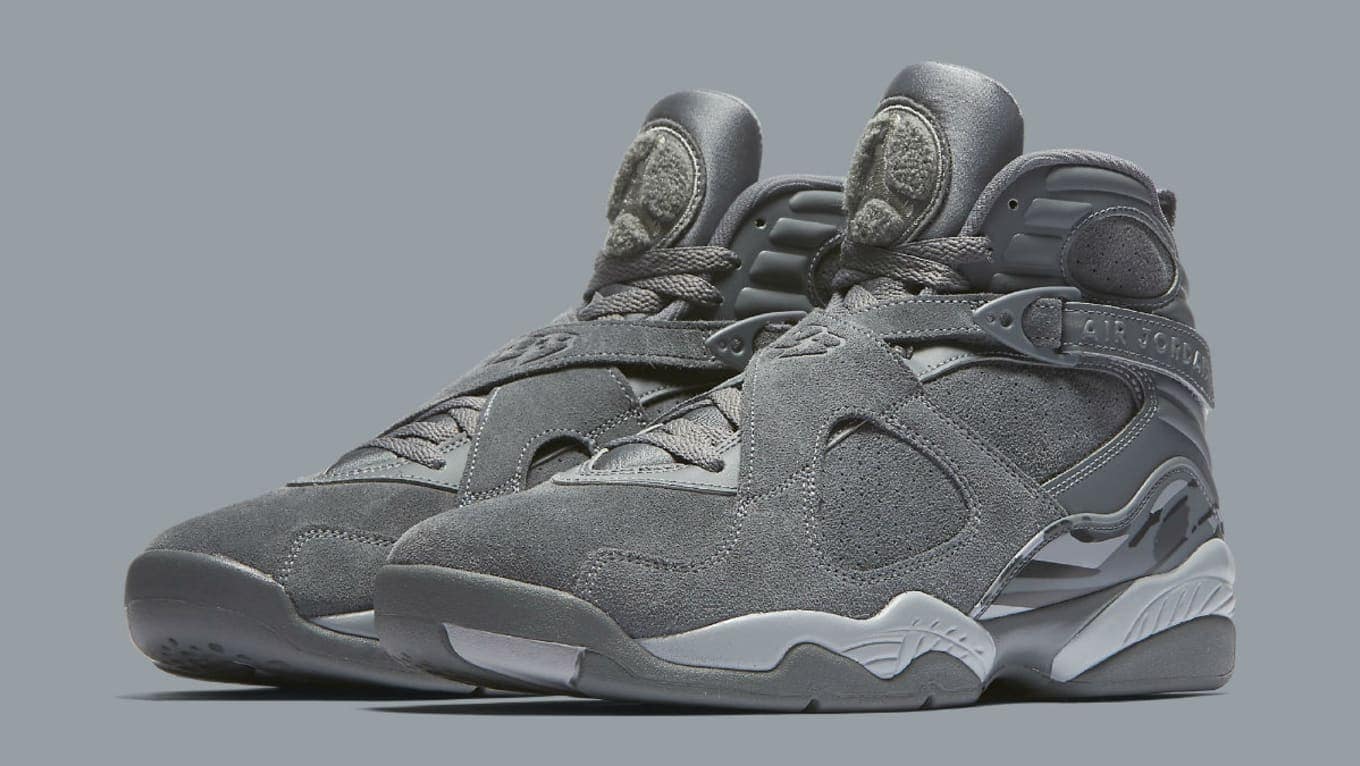 First made popular by the Air Jordan XI back in 2001, the Cool Grey Air Jordan VIII features a predominantly cool Wolf Grey suede upper with hits of black and white throughout. This truly is a timeless classic.
9. Drake's OVO x Air Jordan 8 "Gold"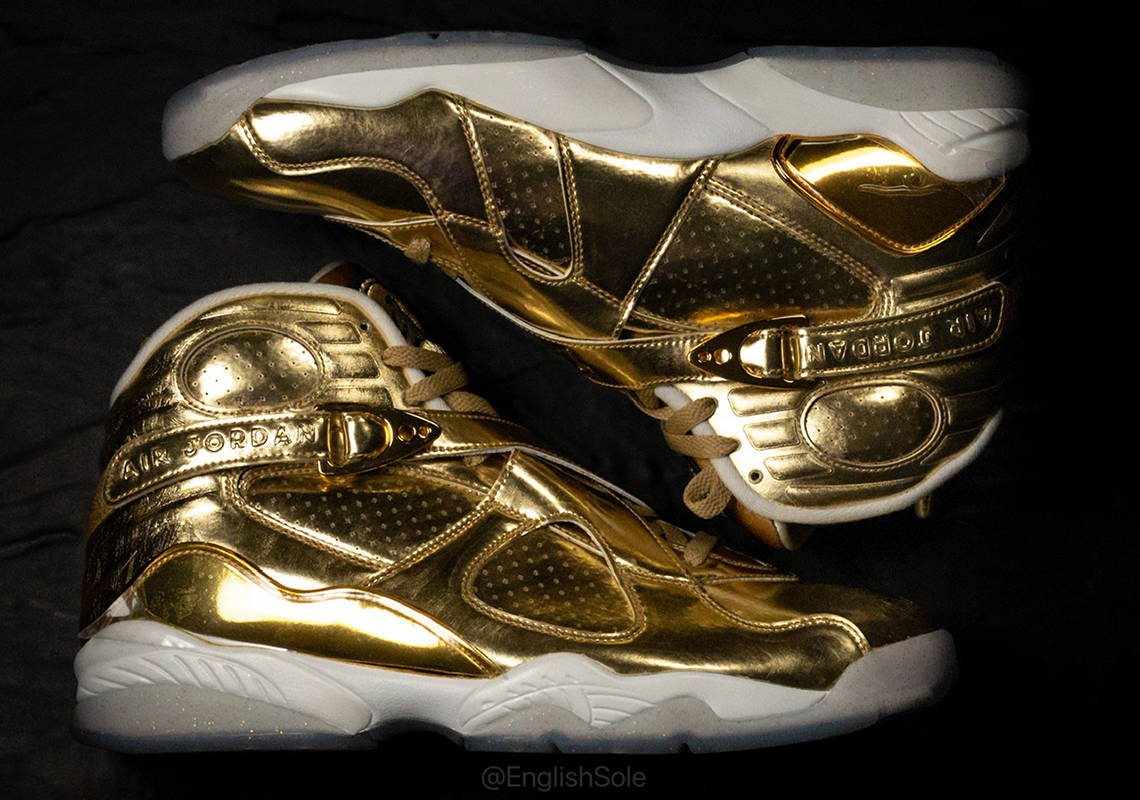 Drake's OVO x Air Jordan 8 "Gold" is wrapped almost entirely in gold foil with hits of white throughout. It's a standout shoe in the Jordan line. Unfortunately for collectors, the OVO x Air Jordan 8 will likely never see a retail release. These are custom sneakers made for Drake only. But never say never.
RELATED: The 10 Best Nike Blazer Sneakers
10. Air Jordan 8 Taxi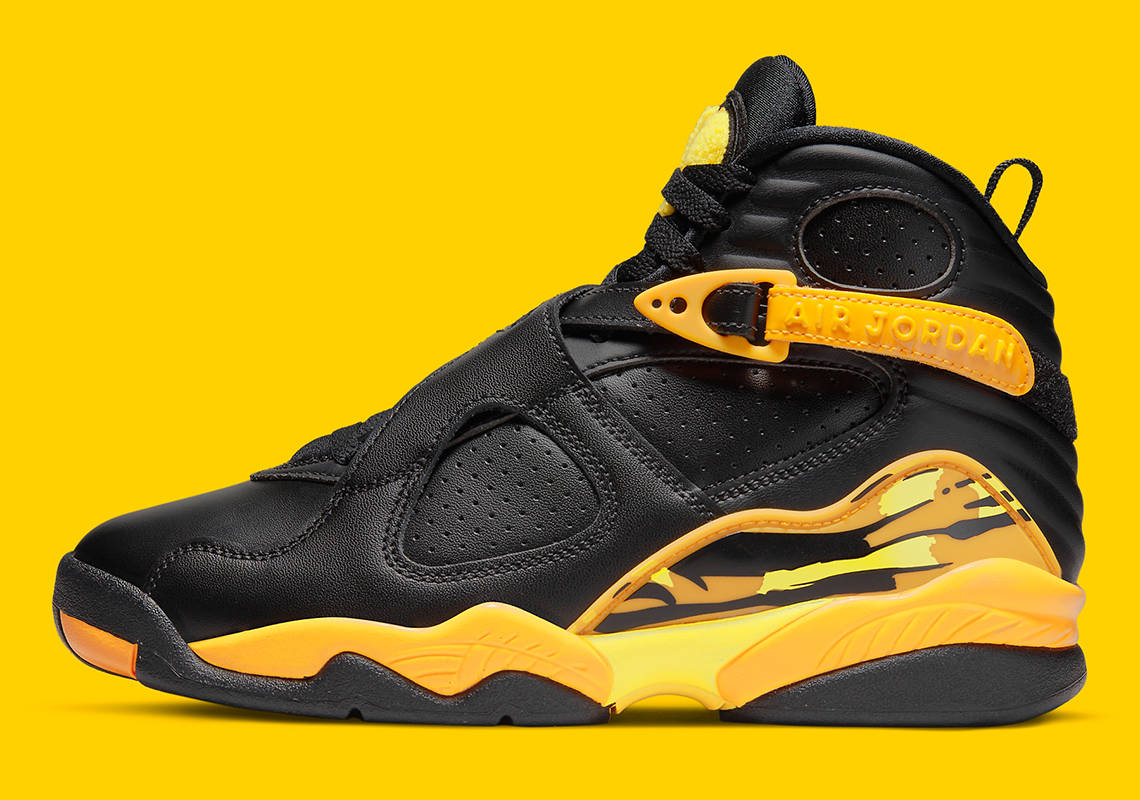 This two-tone sneaker (in striking black leather and yellow) is designed as a women's colourway. Taxi and Opti Yellow accents land on brushstroke heel overlays and a chenille Jumpman tongue patch. If these don't help you stand out from the crowd nothing will.
11. Air Jordan VIII Arctic Punch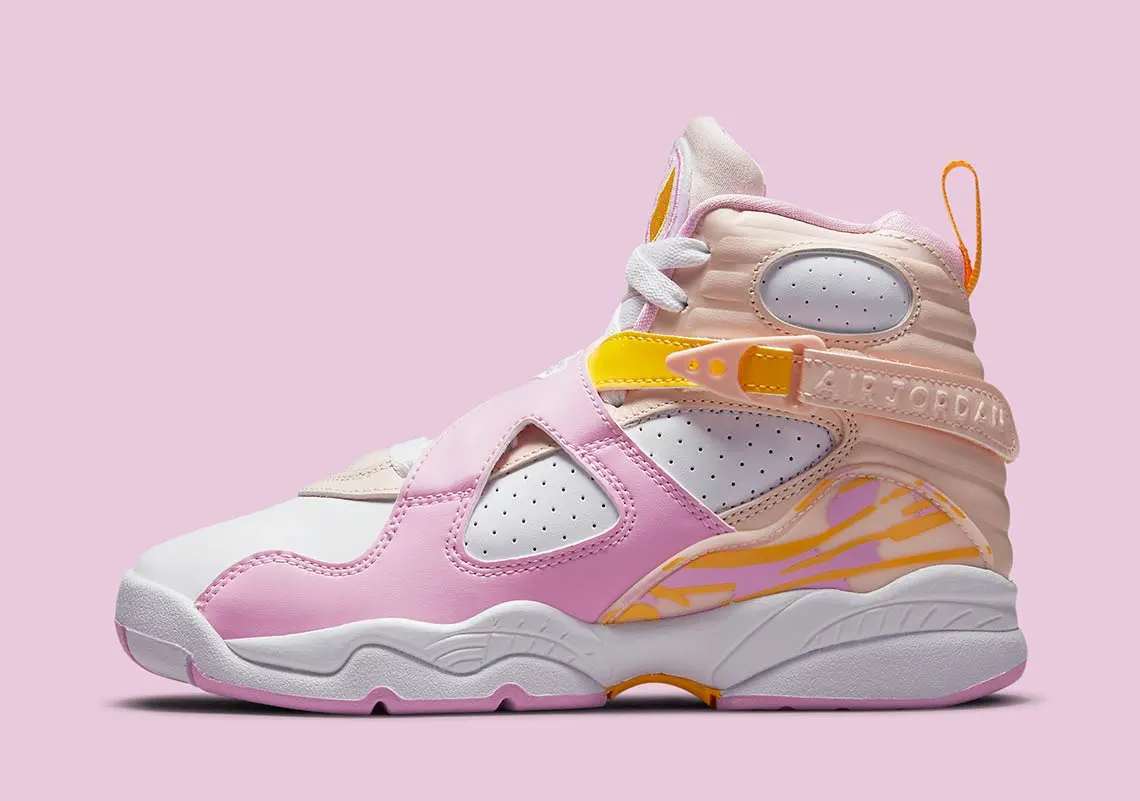 Another exciting women's colourway, the Arctic Punch is a beautiful basketball shoe thanks to its violet straps crossing over a brighter, yellow opposite. The rest of the sneaker is made up of pale pink, white and yellow colours. Released in May 27th, 2021, the sneaker sold out in minutes.
12. VIII Cream / Champagne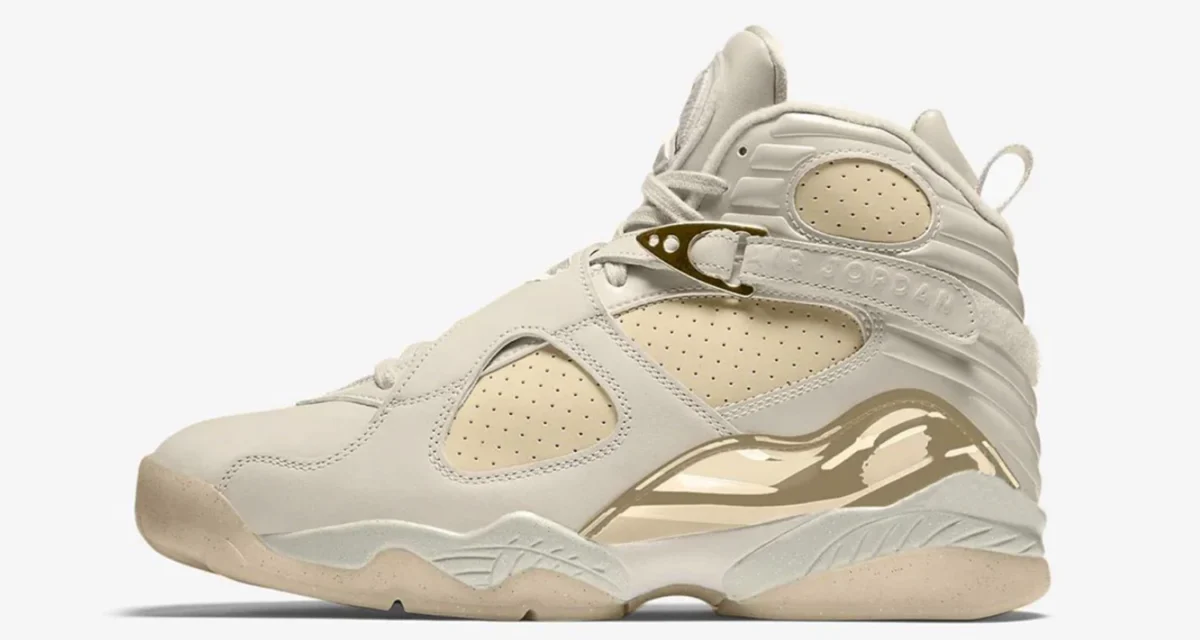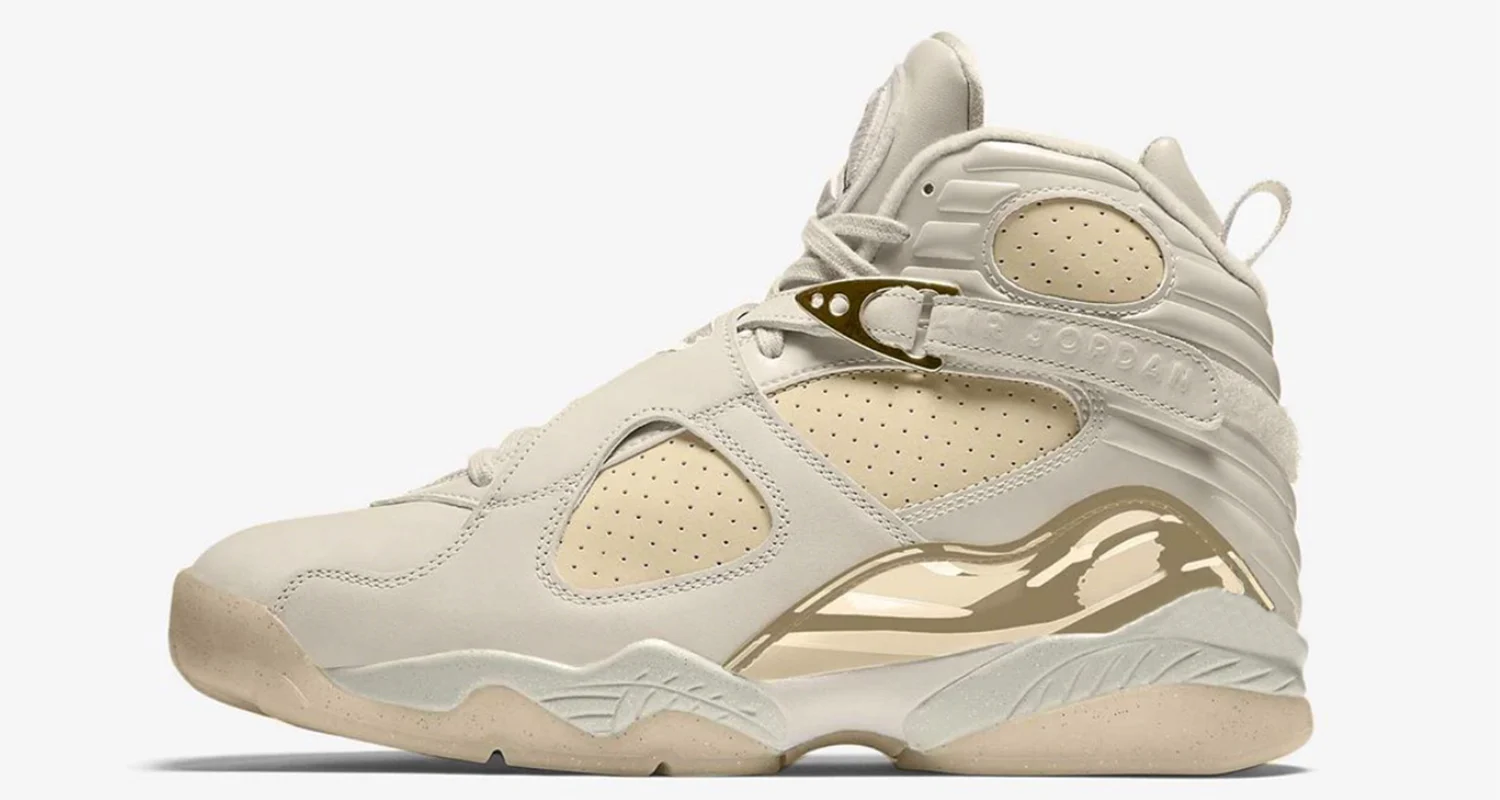 In fleshy colours (a light bone scheme), the VIII Cream is a lot more minimilstic than the other sneakers on our best Nike Air Jordan 8 sneakers of all time list. But that doesn't make it any less beautiful.
13. Pendleton x Air Jordan 8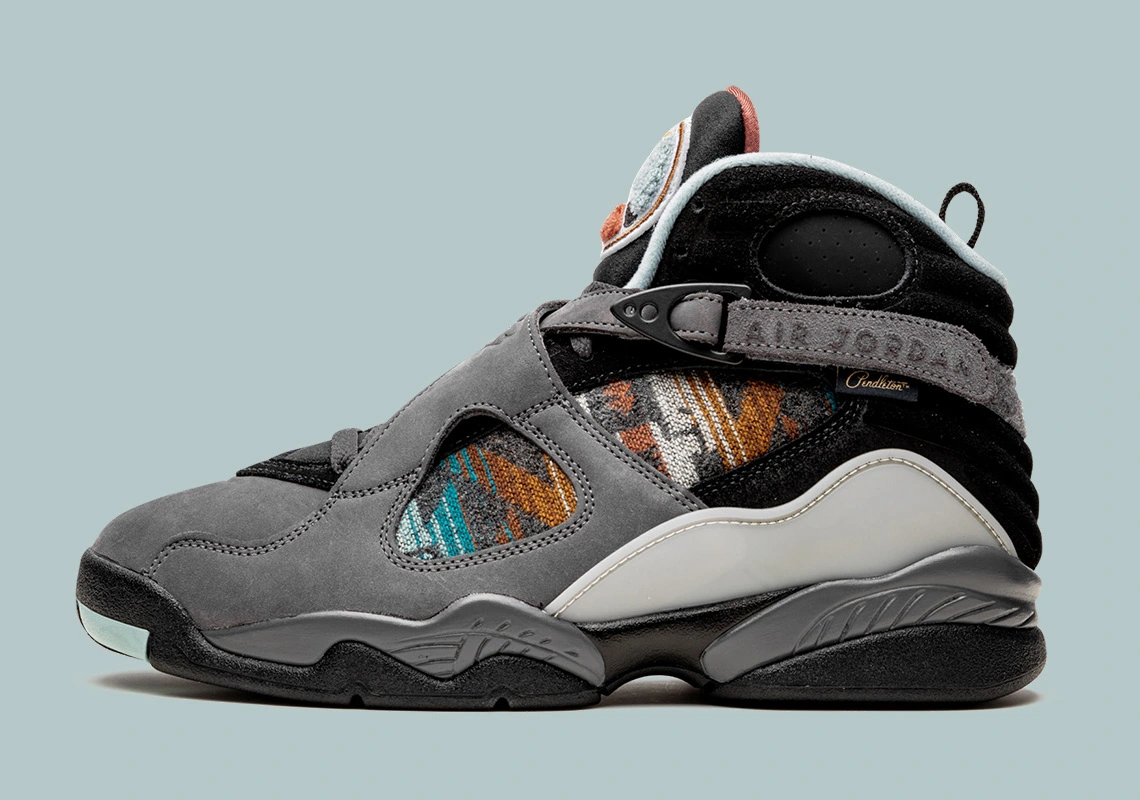 A special collaboration between the iconic Jordan Brand and Pendleton Woolen Mills, a brand known for its high-quality woolen textiles, The Pendleton x Air Jordan 8 features a knit mixture of off-whites, blues, and oranges. Again, this is a sneaker that grabs your attention from the moment you set eyes on it. It also has a unique Pendleton tag below the strap of the shoe.
These are definitely one of the best Jordan 8 Retro sneakers of all time.
RELATED: Ranking The 8 Best Air Jordan 11 Sneaker Colourways of All Time
14. "Reflections Of A Champion"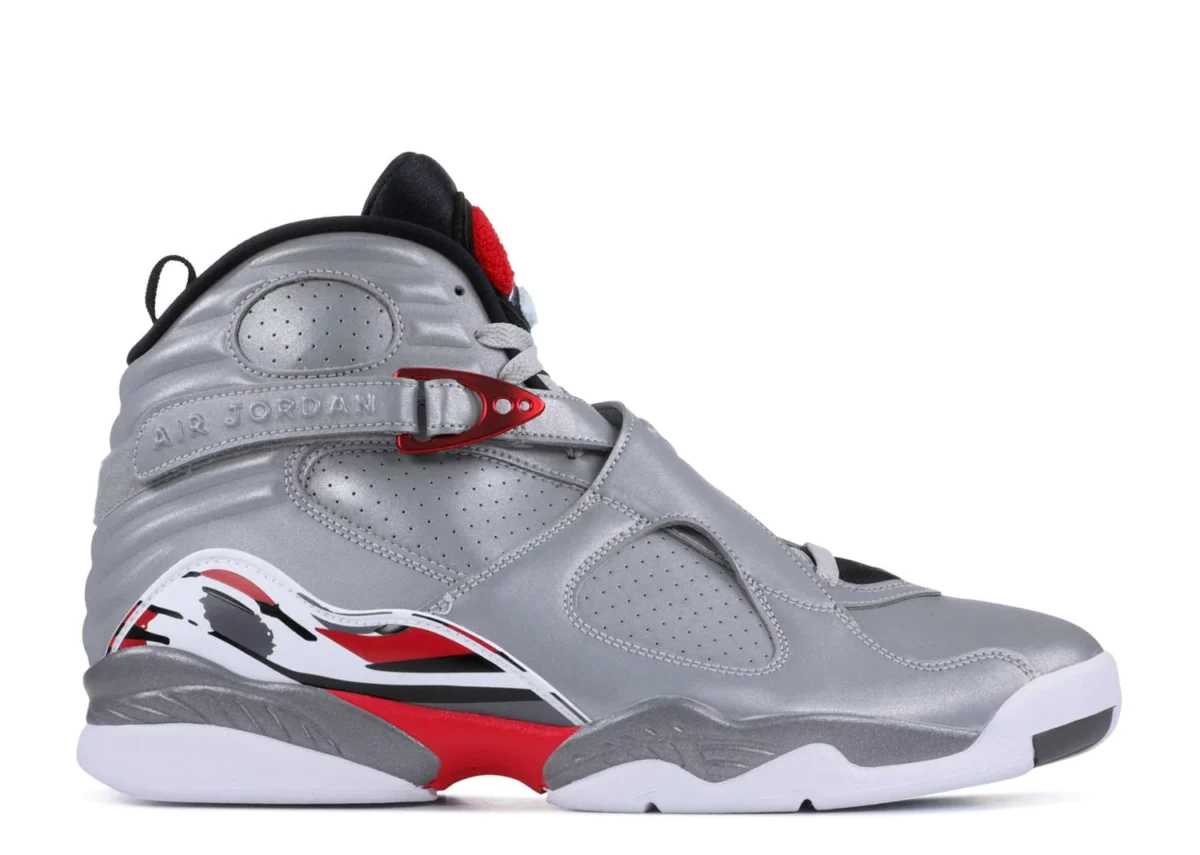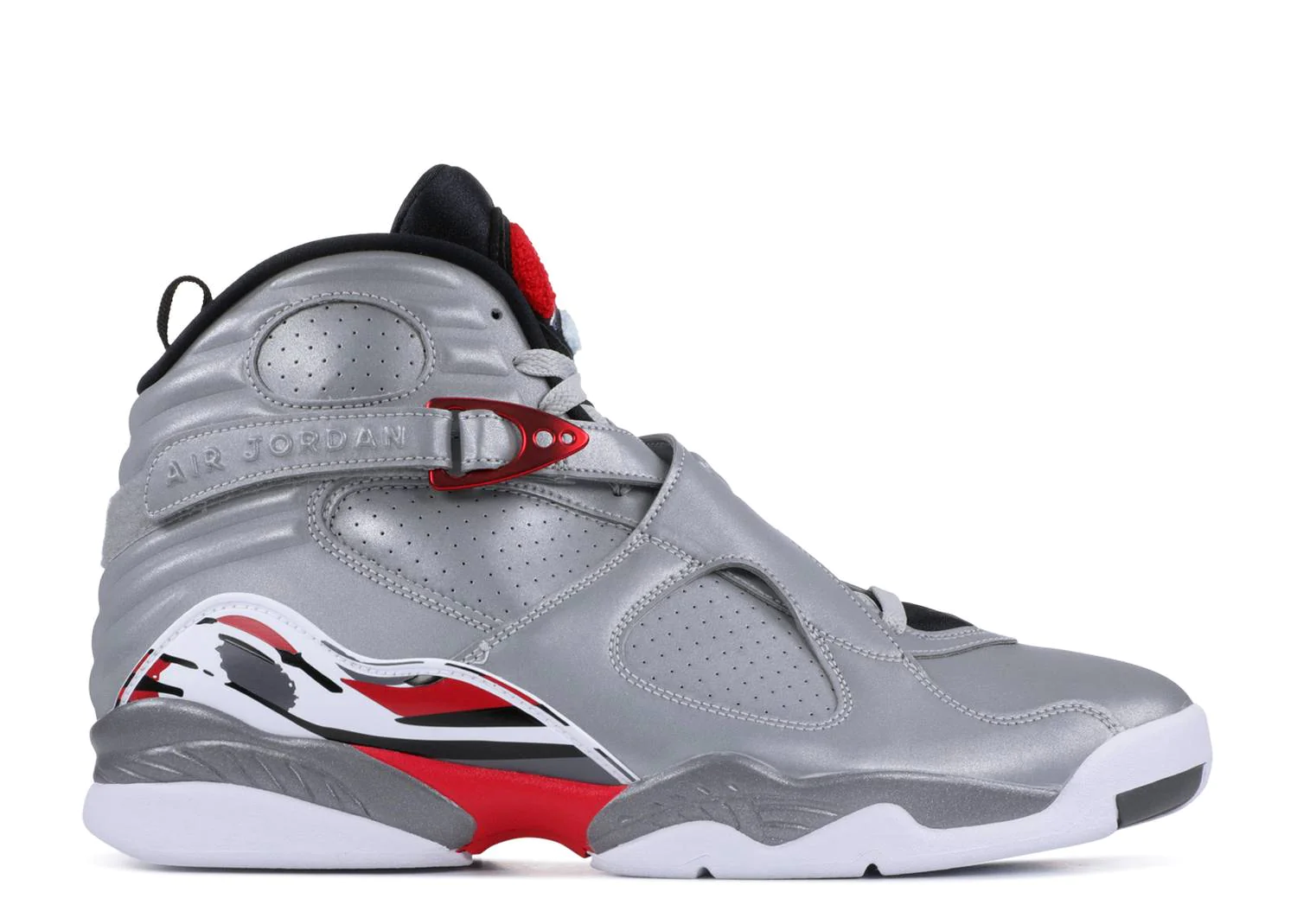 This reflective take on the Air Jordan 8 was a big winner with MJ fans. Considered a remaster of the AJ8 "Bugs Bunny",
15. AJ8 Snowflake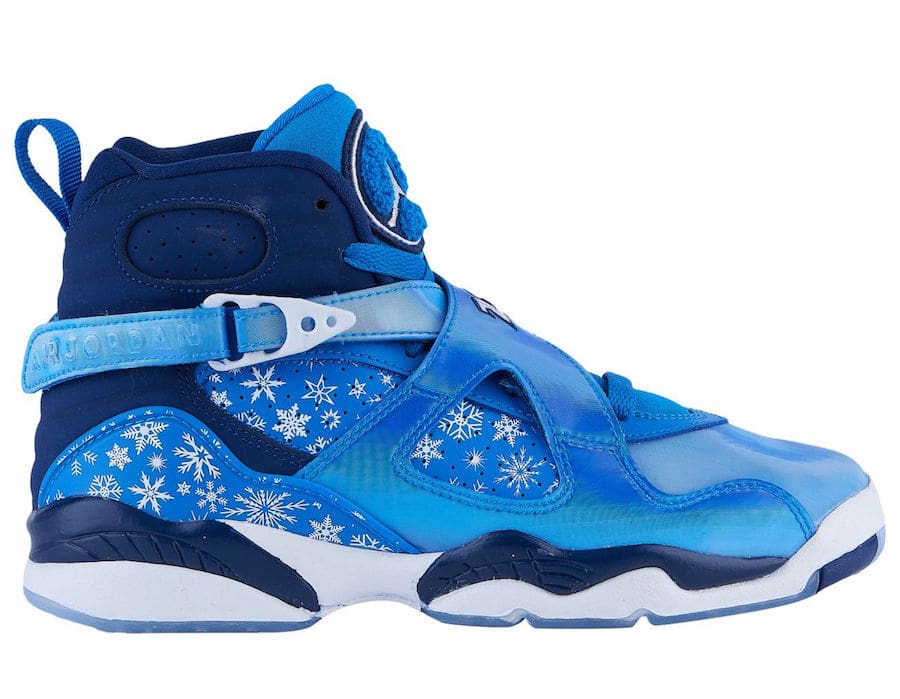 Most Jordan fans will be sad to learn that this is only a grade school exclusive. Dressed in chilly Blue tones throughout the upper highlighted with snowflake print covering the midfoot and heel counter, the sneaker sure does look amazing. I'm sure even adults and athletes would wear this one. Let's hope we get an adult version soon.
RELATED: The 10 Best Jordan Sneakers For Men, Ranked
Honourable Mentions:
Air Jordan 8 "Valentine's Day"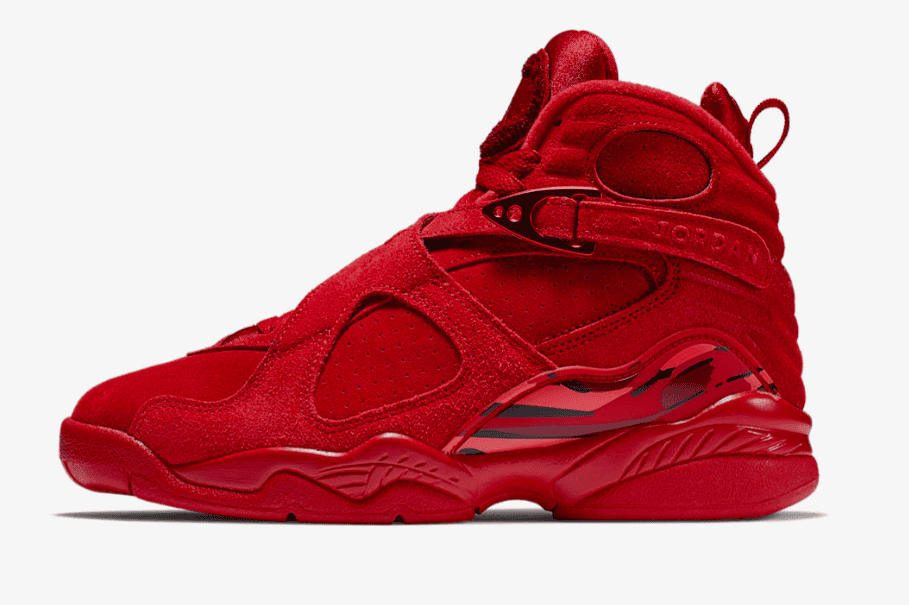 Air Jordan 8 "Sequoia"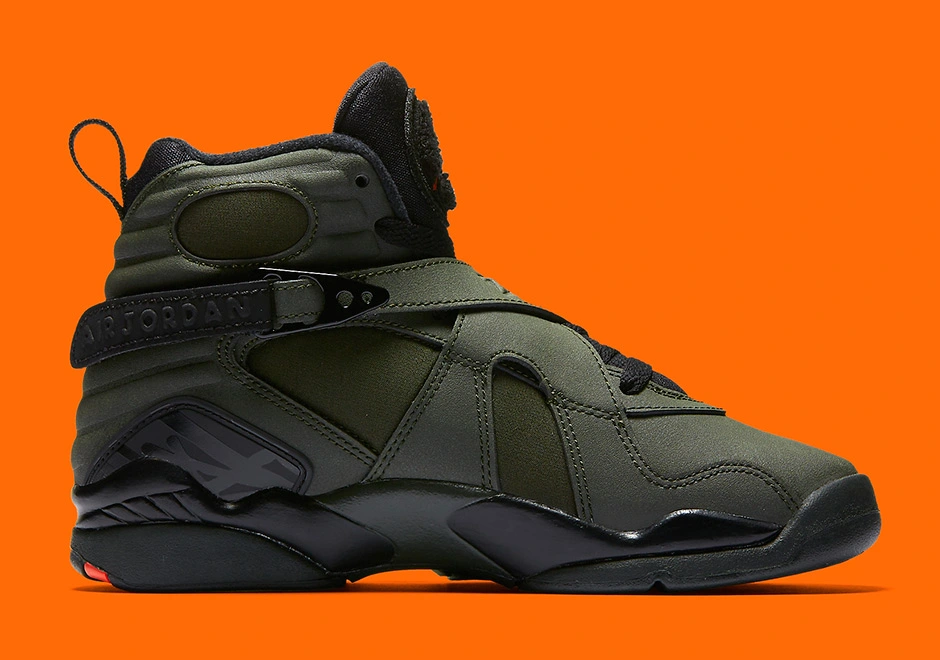 This pair of Air Jordans were very popular when they released. And you can see why. The army-like colourway oozes cool.
Air Jordan 8 Retro "Suns"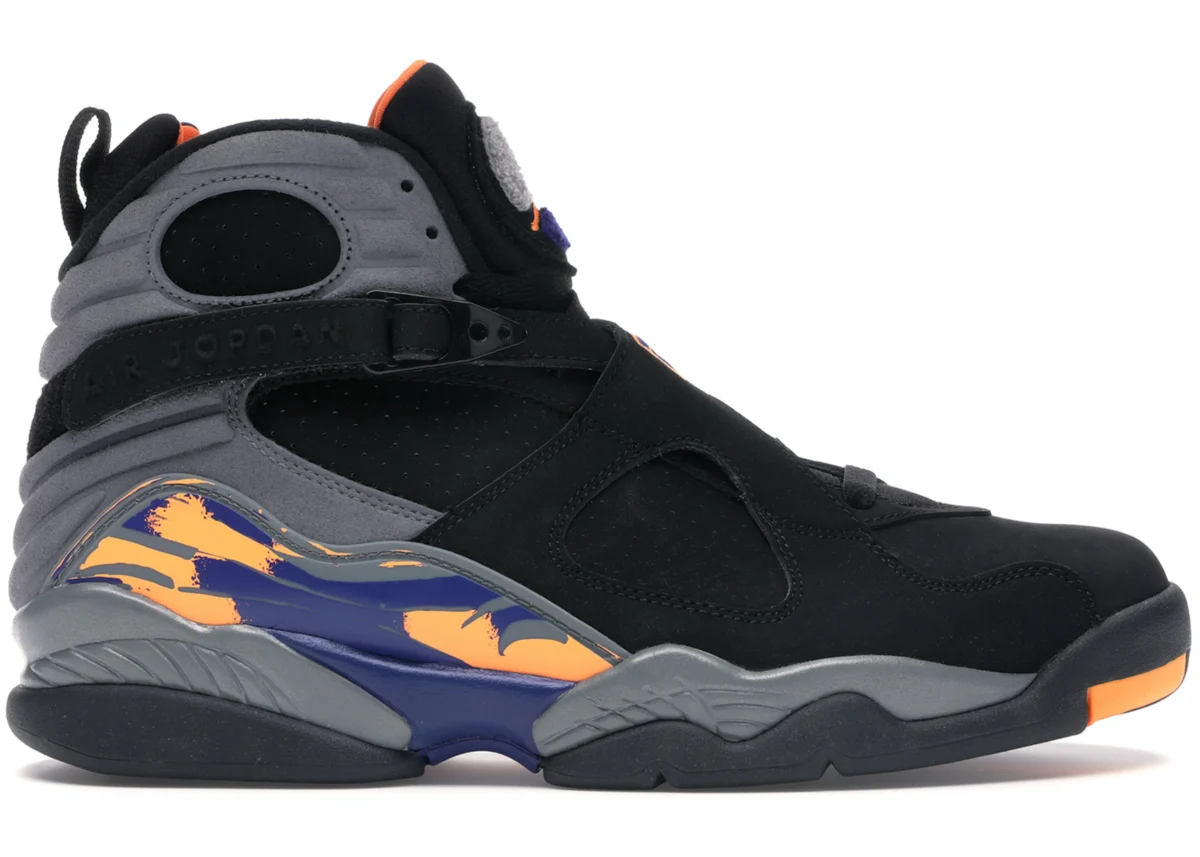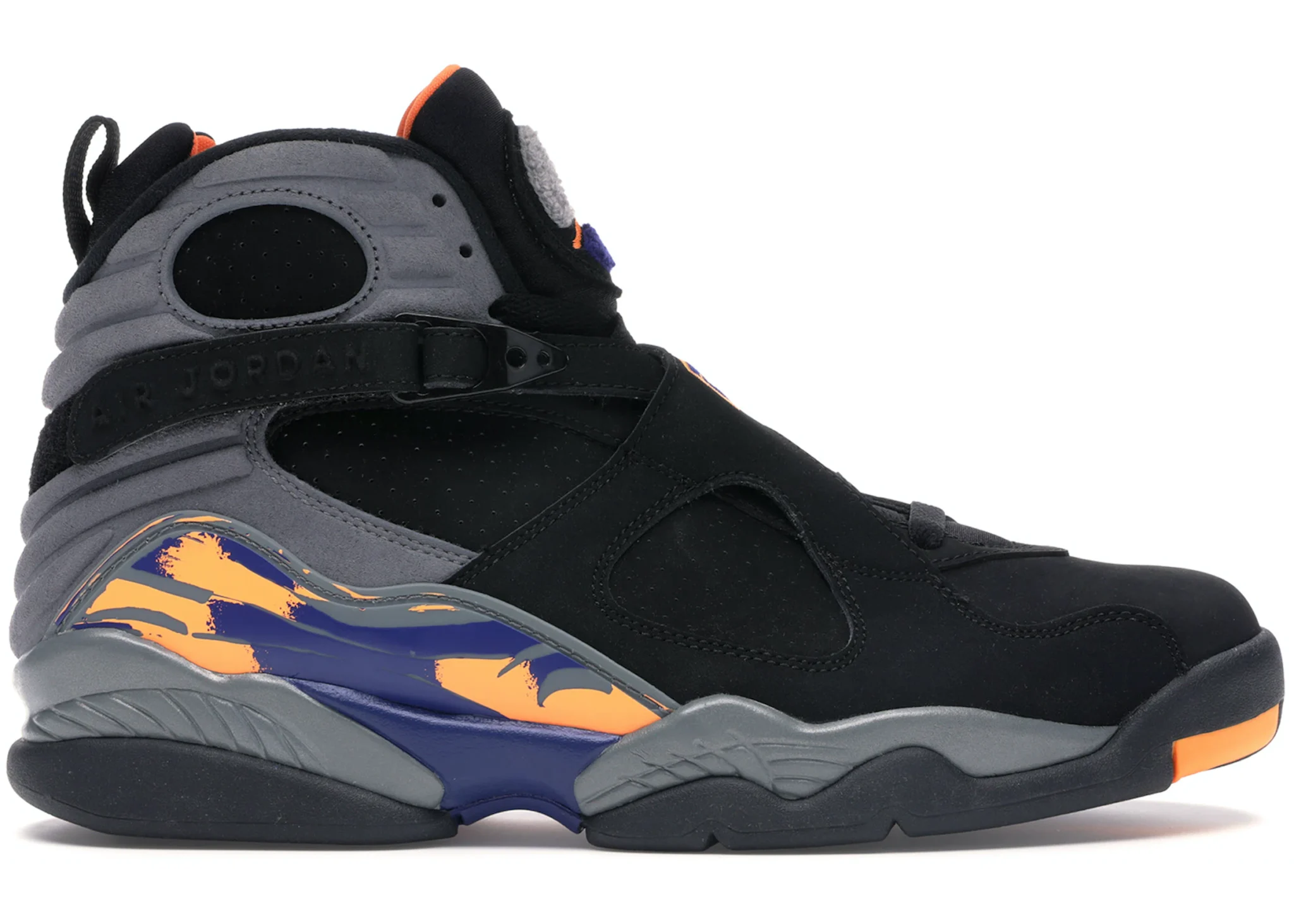 Designed in the signature style, these AJ8 sneakers inspired by the Phoenix Suns are favourites. It's definitely the best colorways around.
Bugs Bunny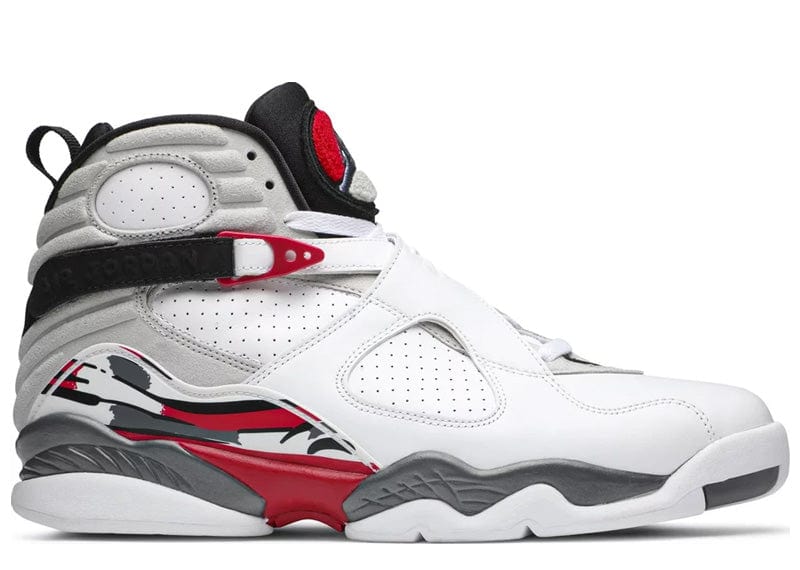 The Bugs Bunny colorway is a popular choice for Jordan 8 fans. It initially released at a retail price of $125. But these days you can expect to pay a lot more. In recent years, they've sold for around $300 to $700.
Tell us, what do you think the best Jordan 8 Retro sneakers of all time are?