Back at the start of 20202, PUMA re-introduced the Future Rider. This was followed a few months later by the Mile Rider and Wild Rider collections. The Rider styles have been at the fore over the past two years and are back again with a new iteration. Introducing the PUMA Rider Future Vintage.
RELATED: PUMA Future Rider Play On Review – Riding the Colour Wave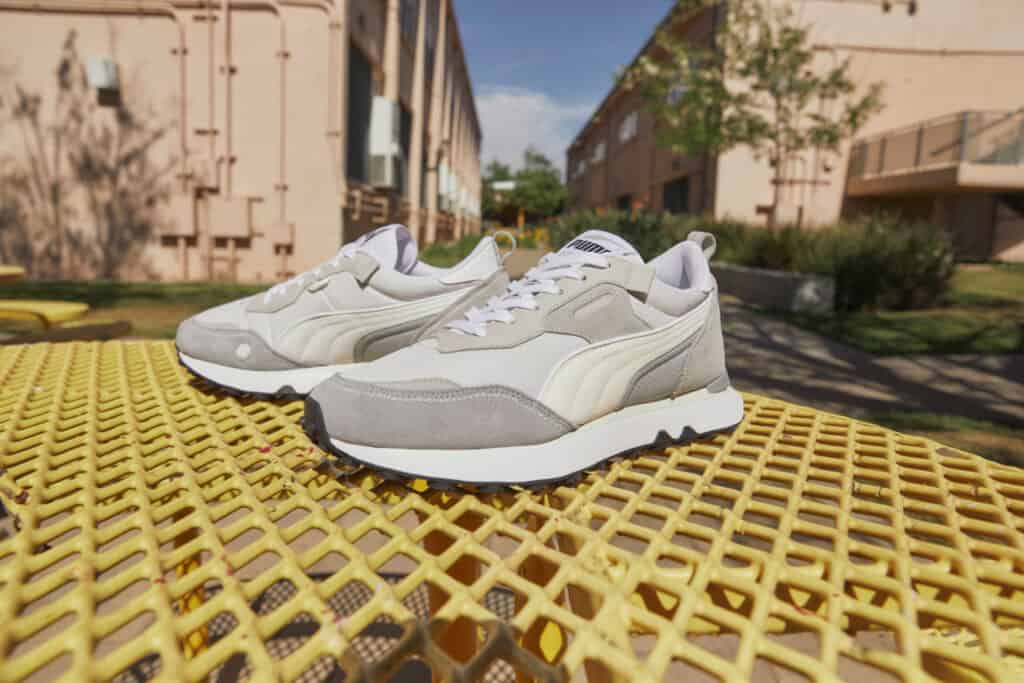 The PUMA Rider Future Vintage (FV) pays its respects to the past. At the same time, it draws on this inspiration, which includes several PUMA archived stories and models. This fusion of inspiration, tied in with modern design elements, brings the past to the present, for the future.
The original Rider silhouette was born in the running boom in the 1980s. PUMA ushered in an era for casual and professional jogging. The likes of the Fast Rider and Easy Rider were at the fore in this regard. Each of the Rider sneakers is based on these classics. The PUMA Rider Future Vintage takes a giant leap forward, pushing the new sneaker some four decades beyond the original.
RELATED: PUMA Introduces New Women's Sneaker – Winnie Harlow X Mile Rider
Modernising a Classic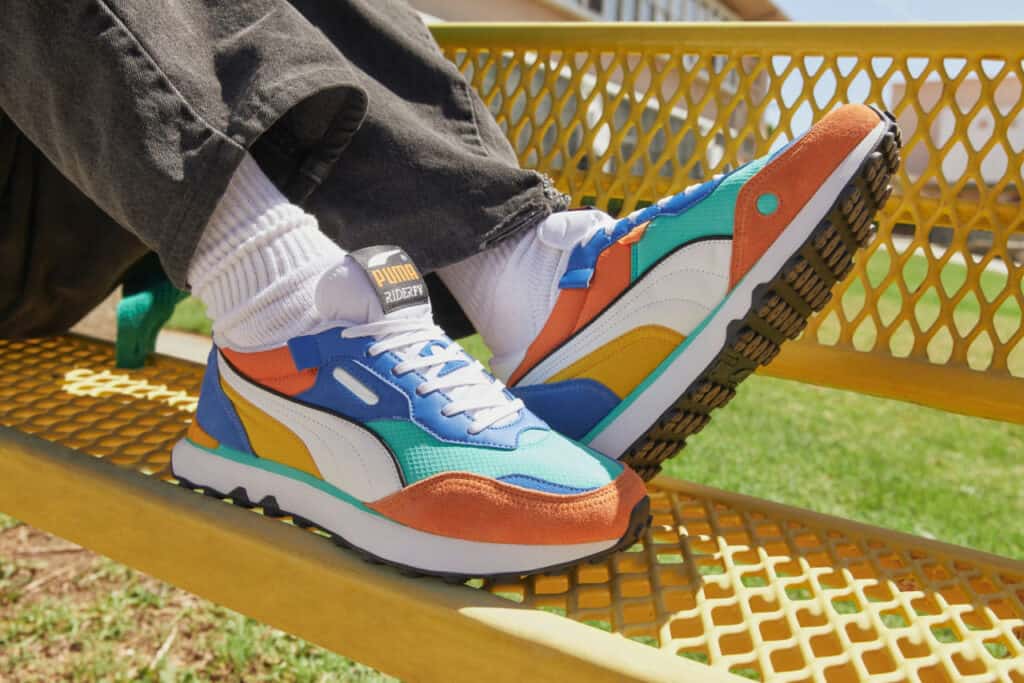 Its design features a markedly modern shape and construction. This brings balance to the sneaker. It also features modern materials to create a new interpretation of the PUMA Formstrip. The materials feature a mix of textiles, such as suede and tumbled-grain synthetic leather on the upper. This is combined with reworked tooling with a dynamic and progressive shape, as well as a new TPU heel counter.
On the sole, the PUMA Rider Future Vintage has a studded pattern. This allows for extra grip, stemming from its running history. It takes its cues from PUMA's automotive-inspired Federbein tread. This was the brand's go-to throughout the 70s and 80s.
Our favourites. Available now at Nike.com
RELATED: PUMA Wild Rider – Extending the Rider Sneaker Range
The Rider FV will initially be released in two colourways for men and two for women. This includes the Biscay Green-Vibrant Orange as well as the Nimbus Cloud-Quarry options for men. For women, you can choose between the PUMA White-Elektro Purple or the PUMA White-Lavender Fog.
Inspired by the past for the future. The PUMA Rider Future Vintage retails price starting from R1,899.
The sneaker is available via PUMA.com, as well as in retail stores across the country. This includes PUMA stores, sportscene, Side Step, Shesha, Superbalist and The Cross Trainer.