After many teasers on the debut collection following the announcement of the partnership between PUMA and J. Cole, the debut sneaker is set to drop in August. The collaboration launches its first signature basketball sneaker, the PUMA RS-Dreamer.
Earlier in the year, PUMA announced its partnership with J. Cole in the form of a TV spot, which aired during the All-Star Weekend, with the theme of never abandoning one's dream, despite the obstacles faced or time passed. The clip also featured Cole's new signature product line.
While the RS-Dreamer was designed to be used on the court by PUMA Hoops athletes, it was also meant to be worn off the court as well. Having already been spotted by several NBA and WNBA stars in recent weeks ahead of the return to the courts this summer, the RS-Dreamer has already been creating a splash.
The sneaker features the Dreamer logo as Cole's stamp on the design, having been intimately involved in the new franchise from the inspiration stage to design. The sneaker leverages off PUMA's updated running system "RS Foam" as well as the innovative RS technology for superior on-court mobility. In addition to this, the shoe also has enhanced durability and traction, along with a disruptive cord lacing system. For just that bit extra when it comes to cushioning, support and energy return, the RS-Dreamer also features PUMA's signature ProFoam in the midsole.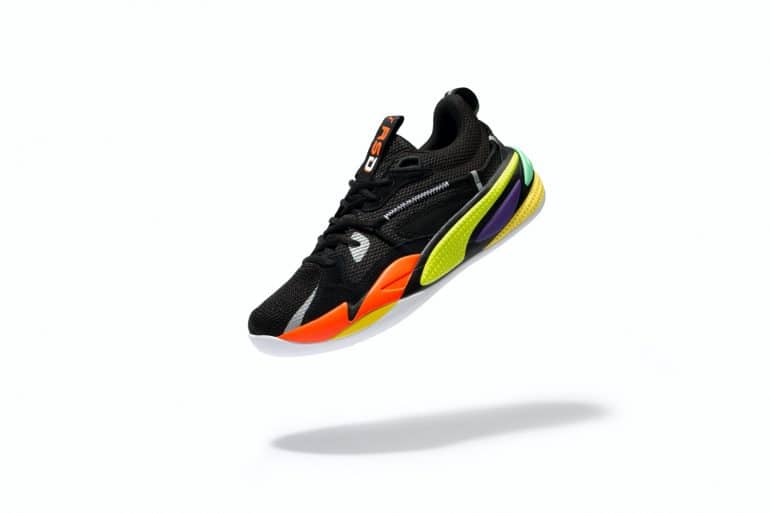 The RS-Dreamer silhouette was designed to move straight from the court to the streets, as its been equipped with the latest technology while also having a fashion-forward and disruptive design to match your vibe. J. Cole commented on the collaboration with PUMA and the launch of the RS-Dreamer sneaker:
"Over the years, basketball shoes have progressed greatly in their level of technology and comfort but have strayed too far away from designs stylish enough for cultural relevancy. The Dreamer hopes to change that reality. The highest level of on-court performance meets the highest level of aesthetic design for daily wear. Once again, you can hoop in the same shoes you wore outside."
The PUMA RS-Dreamer is set to drop on 3 August 2020 and will be available at a retail price of R2,699.
The sneaker will be available online at PUMA.com, at PUMA stores, as well as various retailers across the country. PUMA has stated that this is the first RS-Dreamer drop of many to come throughout the rest of 2020.
Our favourites. Available now at Nike.com